hopespeak - Sound In The Signals Interview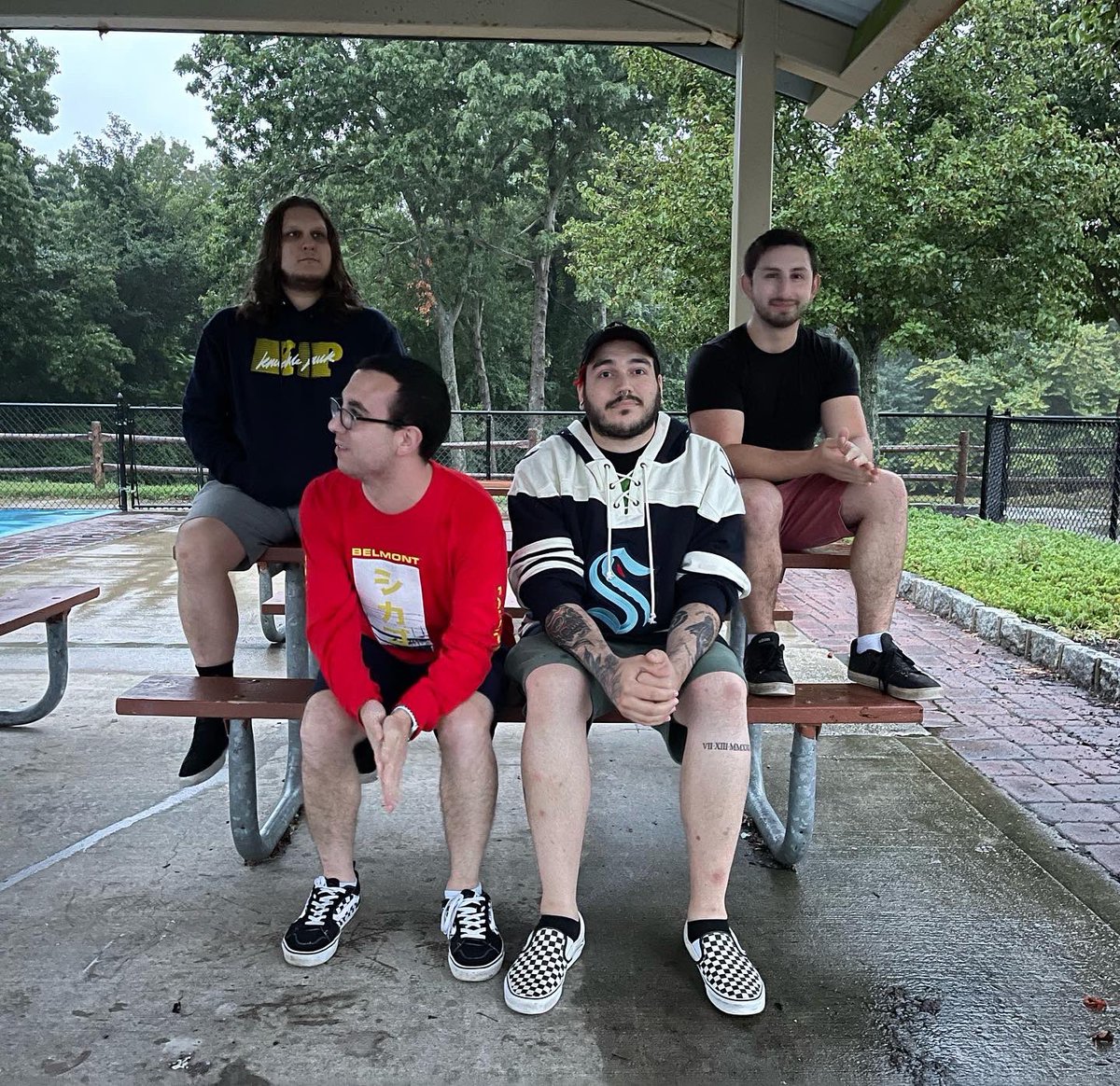 I recently had the opportunity to interview
hopespeak
. We discussed how they formed the band, musical influences, bands they would like to tour with, writing new song "Wilt", when to expect new music, their upcoming direct-to-vinyl session, and more. Check it out below.
First, thanks for the interview.
Thank you for having us! We appreciate the interview!
Can you tell me how you formed the band for those who may be unfamiliar with the band? How did you initially become interested in music?
I (Phil) started looking to join a new band after I moved back home after I graduated from college. John and and I got together through a Facebook group and found Chris through the same group shortly after. Once we were playing shows as a 3 piece and actively looking for a second guitarist, we were approached by George directly after one of our sets to jam and we refused to let him leave.
Chris - I have always been interested in music in some way
George - Started when I found out that was related to Giacomo Puccini, after that started learning how to play guitar.
Phil - I originally became interested because my dad is good at guitar and my whole family is musical.
John - My dad got me into it when I was young and I began playing bass in my early teens.
Who are some your biggest influences sonically? What bands would you like to tour with in the future?
John - My main songwriting influences are Frank Turner as well as The Hotelier. Some bands I'd love to tour with or open for are Leisure Hour, Glitterer, Knuckle Puck, Keep Flying and The Hotelier.
Phil - My main influences are Tiny Moving Parts, Turnover and Free Throw. Some bands I'd love to tour with or open for are Macseal, Empire Empire, Stars Hollow, Counterparts, and Longsleeves.
George - My main influences are Dance Gavin Dance, Gold Necklace, Polyphia, and Bilmuri. Bands I'd like to tour with/open for are Cliffdiver, Mall Cops, Hippocampus, Ben Quad, and Real Friends.
Chris - My main influences as far as drumming are David Haik (pianos become the teeth), underoath, touché amore, sainthood reps. Bands I'd love to tour with/open for are touché amore, la dispute, microwave, Ben quad, hot mulligan.
I really like your song "Wilt". Can you tell me more about writing that song?
Thanks so much! It's a song about a breakup that was less than amicable. It's become a personal favorite within the band/our current set closer since we go crazy for it. Wilt was mostly done when Chris joined so we figured out the drum parts and recorded the demo that's out now.
How does your usual writing style work? Can you tell us more about how you write a song in person vs by yourselves?
Lately, the music has been coming before the lyrics. We all have lyrics of our own but Chris advised us to put them aside and start with the music first until we have a set structure. John and I (Phil) usually have lyrics first and we put them to music, so Chris had definitely changed the style of how I write. So our main ways are either jamming until we find something we all want to work on or someone will demo out something they have in mind.
You're working on a new EP. How far along are you in the process? Do you have a tentative date on when we might hear some new music?
We probably have over 10 ideas we want to pursue but 4 or 5 finished songs. We're hoping to hit the studio for another short EP in the first quarter of 2023 and hopefully a longer release for the second half of 2023.
You have a direct-to-vinyl session coming up. I've seen a bunch of artists, such as Park National, doing these sessions. Can you tell me how it worked out for you to do this?
We're really excited to take part in this. Our friends in Ringside Tonic were advertising that they were doing a session so we reached out and we were accepted for a session. We really like the work that Leesta Vall is doing with one of a kind personalized vinyl which lets fans directly support bands from the ground up and a get a one of a kind piece of merch in the process.
I've read that these are one-of-a-kind live takes. Can you tell me a little about how the process is going to go for you?
Yea, that's pretty much the gist of it. Preorders for the session are up and you can choose which song you want. Leesta Vall does a really cool limited release where every vinyl is its own individual take.
How important is it for you to have your music released on physical mediums like cassette and vinyl?
It's very important to us. Individually we all want a physical record of stuff we've worked on. So the fact that anyone else would want one as well is truly an honor and we appreciate it.
Thanks for taking the time to answer the questions. Do you have anything else that you would like to add?
To anyone who has listened to us, thank you and please consider ordering a vinyl from the Leesta Vall session as this may be the only time we do something like this. Also go to local shows.
Follow hopespeak:
Follow Sound In The Signals: