HEAVYHEX - Sound In The Signals Interview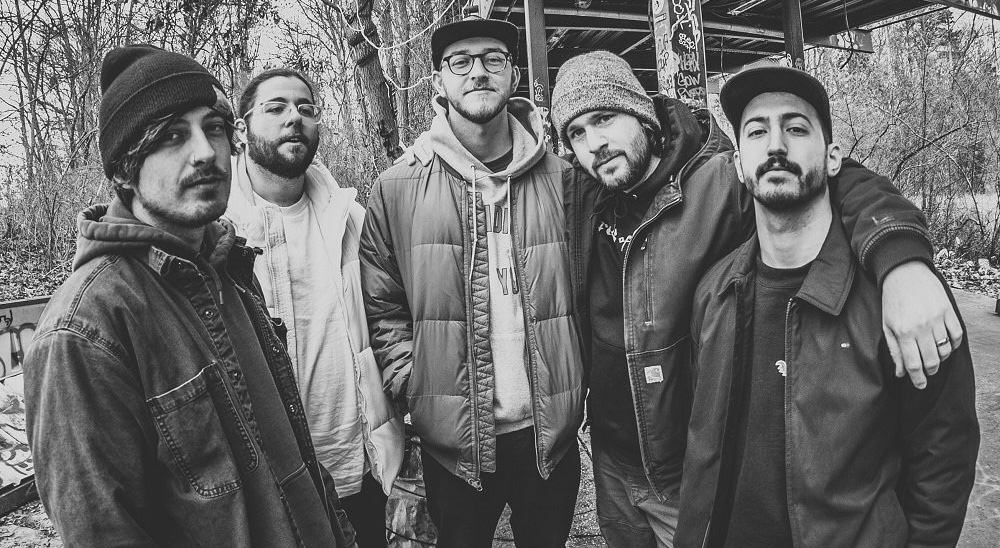 Cody Ganzer
I recently had the opportunity to interview
HEAVYHEX
. We discussed how they signed with Bridge Nine, their upcoming album 'True To You', lyrical themes and influences, the Long Island music scene, and more. Check it out below.
First, thanks for the interview.
Hey, thanks for having us. We're excited to be chatting with you.
You recently announced that you signed with Bridge Nine. Can you tell me how it worked out for you to sign with the label?
It really was just right place, right time. Dave was in Boston for AHC and stopped into the B9 store in Beverly. He happened to have an unexpected encounter with Chris Wrenn, who mentioned that even though "yankees suck" memorabilia helped fund their early releases, his most recent signing was a band from NY. So Dave asked "Well, where does my band leave our demo?".
Bridge Nine has such a great discography. Do you have a few favorite albums or artists that they've worked with?
The list goes on but to give a few:
Verse - Aggression & Bitter Clarity
Ceremony - Rohnert Park
Defeater - Empty Days & Sleepless Nights
Have Heart- Things We Carry & Songs to Scream at the Sun
Crime in Stereo - Crime in Stereo is Dead
Outbreak - You Make Us Sick
Polar Bear Club, American Nightmare, Backtrack, Dead Swans… so many
You also announced that you have an upcoming album. What can you tell me about it so far?
We just wrapped! The record is called "True To You". It was produced by Jay Maas, who made everything super easy. 10 songs, touching on hard times, grief, and confronting the challenges we face. We feel like we've found our sound and have grown since our first EP. "True To You" will be a much more aggressive HEAVYHEX and we're excited to bring even more energy to the stage with these tracks.
Did you try anything new during the writing or recording process for this album?
We started working on this LP before we knew we were putting it out on B9, but not much changed except a timeline. Typically, when writing songs for HEAVYHEX, Jeremy and I (Danny) will come up with a cool riff, some progression/structure and then collaborate on the core of the song. Once we reached a point where we both were happy, we would present it to the band, get everyone's input, and have everyone contribute their parts to the track.
We spent a lot of time tweaking, refining, and deciding whether to scrap or rework the song until it reached its final form. Once Dave was ready with lyrics, we did some final adjustments and hit the studio. The best part of the process was being able to demo the tracks, thanks to Jeremy. We were able to really dive to the songs before we entered the studio.
What are the lyrical themes and/or musical influences for the album?
The album explores a lot of lyrical themes, diving into the struggles of feeling stuck in a draining job, the fight for equality, the inhumane control of poverty in New York, and the resilience required to survive during challenging times. All highlighting the hard realities faced by so many people. Lyrically, I (Dave) draw a lot of influence from bands like Verse, Have Heart and Mindset.
The Long Island scene has been having a massive resurgence. What has it been like to be part of the current scene?
Honestly, it's been beautiful to see Long Island on the rise. LI has always felt like the perfect home for Hardcore/Hardcore adjacent music. There was definitely a huge resurgence in the scene after Covid restrictions were lifted and venues could reopen. So it's great to see how things have changed in positive ways the past few years. Bands are getting signed left and right, shows are packing out, and a lot of people are connecting, creating a strong community.
We see more mixed genre bills which is awesome and so many newer bands getting to play with veteran bands. From LI heroes Silent Majority having a chain of shows with young bands to crazy backyard shows with Taking Back Sunday. It's just amazing to see so many homies hitting the road and signing with labels. Shout out Koyo, Stand Still, Private Mind, Victory Garden, Pain of Truth, Somerset Thrower, High Reach, Oso Oso, Dead Last, Family Dinner, Secret Tapes and Prairie Fire! - Danny
Thanks for taking the time to answer the questions. Do you have anything else that you would like to add?
Embrace diversity, check in on your friends, and support your scene! Thanks for having us!
Follow HEAVYHEX: