Sleep Cycles - Sound In The Signals Interview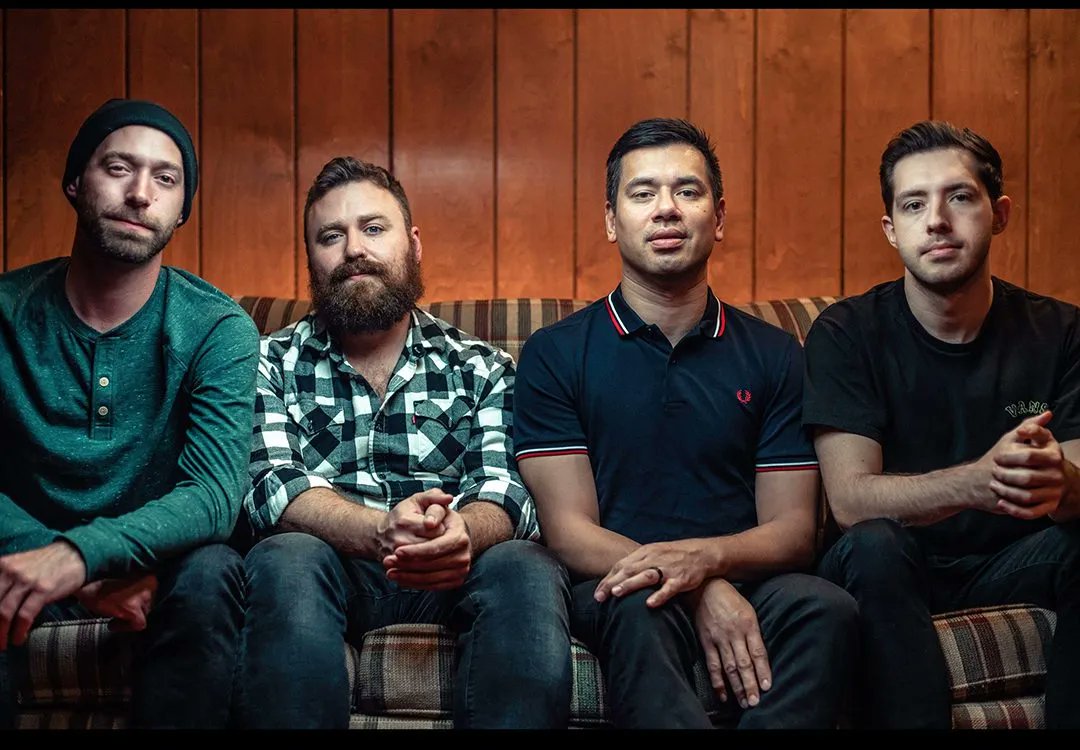 I recently had the opportunity to interview
Sleep Cycles
. We discussed writing and recording new song "Particles", lyrical inspiration, favorite parts of touring, what's coming next for the band, and more. Check it out below.
You recently released new song "Particles". Can you tell us more about the writing process and the lyrical themes you explored?
With Particles, the lyrics had to compete with the aggressive nature of the song, and when I sat to write them, I couldn't shake the idea of a "haunted conversation". We all have them with ourselves, sometimes standing in the shower or on a walk alone. We replay conversations we've had in the past and come up with things we wish we could have said in the moment. Certain conversations with others as well as with myself specifically inspired these lyrics, as the general thesis of the song is calling out a liar. Whether the liar is someone else, or maybe even lying to yourself, the song leans on that and the idea that we're all liars causing our own misery at times. That, perhaps, it's best to try the truth next time.
Can you tell us more about the recording process? What came easiest in the process and what took more time?
We generally record our songs ourselves ahead of going into the studio so we have a very strong sense of how it should sound/flow/change. Fred Mascherino and Steve Angello worked with us to find a darker tone for the song. It was so much fun, especially creating the bridge which has like 20 layers of vocals in it. Most of the time, guitars end up being the longest for us because we switch up amps and guitars for a lot of different sections of the songs to give each part it's own flavor and sound.
You're also set to release more new music in May. What can you tell us about that so far?
Not too much to say, but I'm very excited about the new songs we're writing and putting out. We show off a lot of different kinds of sounds we can make that hopefully people love as much as we do.
You've been out playing a lot of shows. What are a couple of your favorite shows that you've played recently and/or what are aspects of performing live that you are currently enjoying?
2021-2023 was a pretty fun 2 years for us as a band. We played a ton of shows, went on a few tours, and played with Hawthorne Heights, Every Avenue, The Dangerous Summer, Red Jumpsuit Apparatus, I Call Fives, The Spill Canvas, A Will Away, Valley Heart, Homesafe, and a ton more. Each show has been so fun and the community has been so welcoming with open arms. Playing our new songs to people now is what excites me.
What else is coming up for the band in 2023? Are you currently working on more new music?
We're currently writing a ton of music, so likely studio time and a fall tour to support our next EP release.
Follow Sleep Cycles:
Follow Sound In The Signals: