World Gone Cold - Sound In The Signals Interview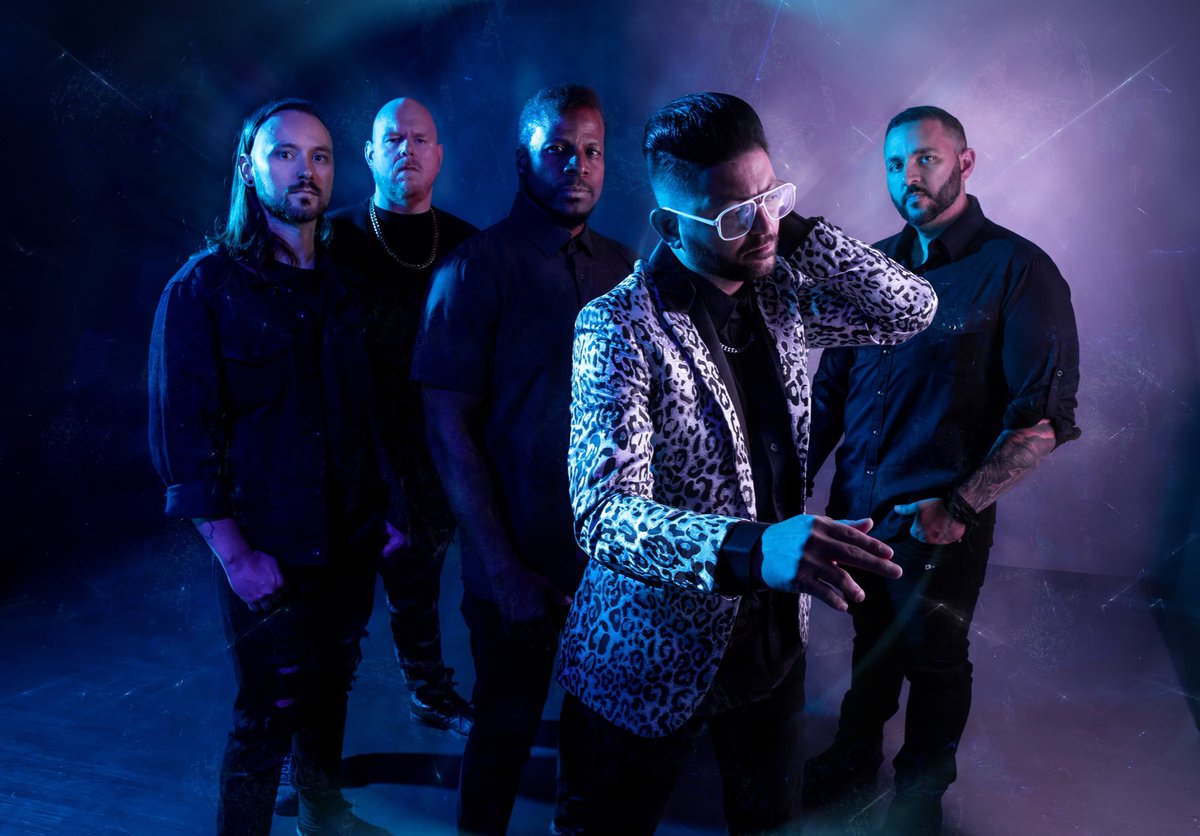 I recently had the opportunity to interview Ryland Raus of World Gone Cold. We discussed songwriting, their upcoming EP, and more. Check it out below.
First, thanks for the interview.
You're welcome!
The band is comprised of Traa Daniels (P.O.D.), Tim "Yogi" Watts (Demon Hunter), Andrew Stanton (Disciple), Mark Anthony (The Letter Black), and Ryland Raus (Attack Attack! & Inhale/Exhale). What does all of this past experience bring to the band?
Our background gives us a very broad and diverse musical styling. There are so many sounds and vibes that are in our arsenal. It really is exciting personally to see what we create next.
You released your debut song "Opposites Attract" on February 3rd. Can you tell us more about the writing process and the lyrical themes you explored?
Mark sent me the music for Opposites Attract and I fell in love with it. The vocals and melodies just came out naturally. The song is really about a relationship and about how two different sides both remember it differently.
What's your favorite part of writing songs? What can be the most challenging aspect of writing?
I love it all. Creating it, recording it, and learning how to share it with others. The most challenging part of writing is probably being able to separate from the rest of the world and enjoy the process.
You're set to release your debut self-titled EP on March 17th. What can you tell us about it so far?
We are super proud of the songs that we have on this EP. We are so excited to share them with the world. You might wanna bring a jacket it's going to get pretty cold.
Can you tell us more about the recording process? What came easiest in the process and what took more time?
The actual writing of the songs was probably the easiest. Things were flowing very smoothly. Getting them ready for mixing was what took the most time. Mark spent a ton of time tracking, editing and so much more. He is the real MVP of the process.
What do you hope fans take away from this new music?
I hope that everyone is is able to take at least one thing away and have them feel something that they are unable to feel on their own.
What else is coming up for you in 2023?
We have live performances coming up this spring and summer. We will be working on and finishing up a full length effort.
Thanks for taking the time to answer the questions. Is there anything else that you'd like to add?
Thanks for chatting. We are stoked for the future. Life is short, have fun and listen to sick tunes.
Follow World Gone Cold:
Follow Sound In The Signals: