chicago coffee cult - Sound In The Signals Interview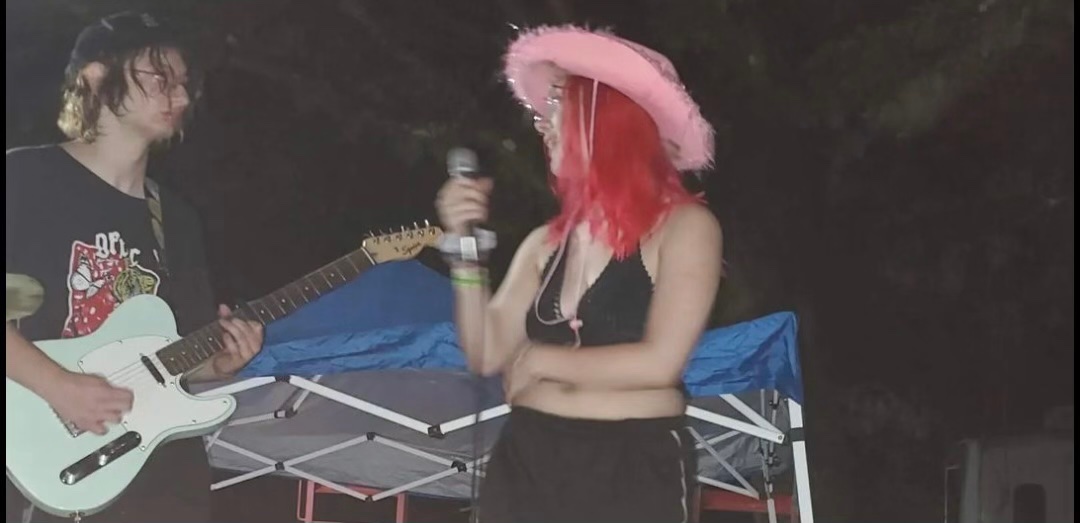 I recently had the opportunity to interview chicago coffee cult. We discussed an early interest in music, musical influences, thoughts on their demo EP, collaborating with Messenger Bag Records, the importance of physical media, new music, and more. Check it out below.
First, thanks for the interview.
Of course!
Can you tell me how you formed the band for those who may be unfamiliar? How did you initially become interested in music?
I've always loved music! I did piano lessons and choir and all that as a kid, but I've been into emo and emo adjacent stuff since middle school, I met Bren and Natalie when I was about 15 and eventually we formed the band, I don't remember exactly how, it just kind of happened.
Your band's name is really interesting. How did you come up with it and what is the meaning behind it?
We've been asked this before and the answer makes no sense if I'm being honest, I was like 14 and at a coffee shop in chicago and I was like "dude this is like a cult favorite coffee shop in Chicago" the way that there are "cult classic" movies, and I came up with "chicago coffee cult" from that and thought it would be a cool band name and just held onto it for the next few years.
Who are some of your biggest musical influences? Why?
For me, Kimya Dawson, I love the way the sings so much, and her lyrics are so honest. My favorite bands of all time are Car Seat Headrest, American Football, Real Friends, Citizen, Title Fight, so of course they're really big inspirations too.
You released your demo EP in 2021. Have you been pleased with the response it's received so far? What are your thoughts looking back on it now?
People have been so sweet about our demos, even though it was only a year ago I look back on making it so fondly.
What was the writing and recording process like for that EP?
Our guitarist Bren and I were on the phone super late at night and just decided to write some stuff, and that turned into recording the songs, it was so much fun.
Can you tell me more about writing the song "prozac efron"? Do you have a favorite lyrical or musical moment from it?
prozac efron was a song I wrote the lyrics to and Bren and Natalie wrote the music for, it's my favorite on the EP and I really love when the chorus starts, especially when we play it live.
You released the EP with Messenger Bag Records. What has it been like working with them?
I absolutely love Messenger Bag, Cooper is so sweet and they really care about their artists, I love all the other bands on the label and I'm so glad we get to be part of the label.
They also recently released the EP on cassette. How important is it to you for your band to have physical media like cassettes or vinyl?
Physical music is so important to me, I've been collecting vinyl since I was 12 and other physical music (cassettes and cds) since I was about 15 and I'm so glad we got to have a physical release, I absolutely love how the cassettes turned out.
Is there any chance that we might hear new music anytime soon? Have you been writing or recording? If so, what can you tell us so far?
Yes! We've been writing an EP! It'll be similar but also different to what we have out now, it'll be more polished and full band, we're so excited.
Thanks for taking the time to answer the questions. Do you have anything else that you would like to add?
Thanks for having us! We'll have some new stuff out soon!!!
Follow chicago coffee cult:
Follow Sound In The Signals: