Newgrounds Death Rugby - Sound In The Signals Interview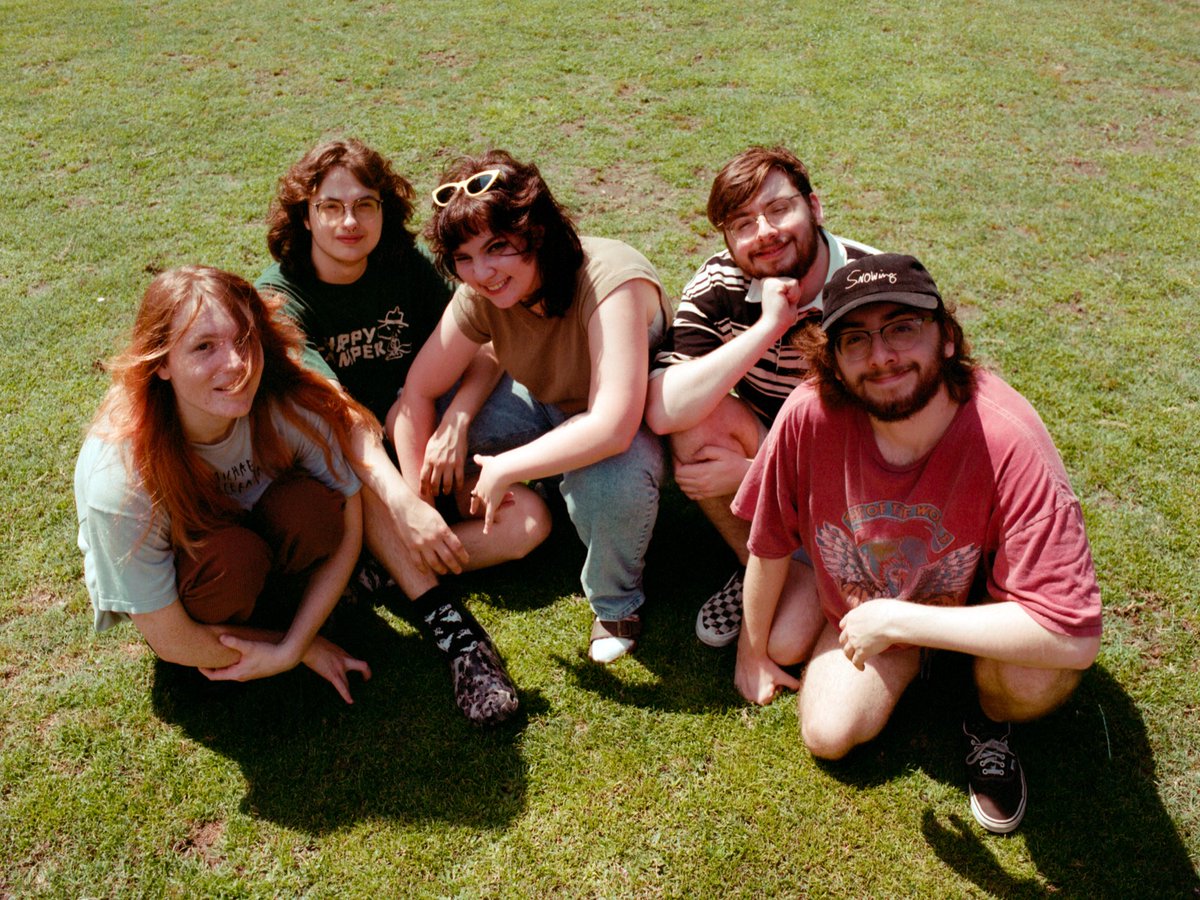 I recently had the opportunity to interview
Newgrounds Death Rugby
. We discussed touring, thoughts about their album 'Pictures Of Your Pets', favorite moments from recording, working with Sun Eater Records, the potential for more physical releases, and more. Check it out below.
First, thanks for the interview.
Thank you for having us!
You've been out playing some shows. How have they been going and what are some of your favorite parts about touring?
Tour has been fantastic! We don't get to tour very often, so any chance to hit the road is always a good time. We love heading to cities we've never been to before and exploring before a show. We always end up in a local restaurant with some weird knick knacks that we bought from around the town.
Which songs seem to be fan favorites in your live set?
Hate One An Otter has definitely been the fan favorite of the set so far. We play our first song D&D is Gay right before it, so the juxtaposition from silly twee song to screeching feedback gets people pumped. The mosh pit during the song is always crazy, too.
You released 'Pictures Of Your Pets' last year. How do you think the response has been? What are your thoughts looking back on it now?
The response has been crazy! It still feels like it came out yesterday, honestly. Seeing people sing along to songs from the album was crazy when we played our release show, and it's still crazy now. I honestly am still super in love with the record, and we're all super proud of it.
Looking back on it, what was your favorite moment in the recording process for that album?
We had a bunch of smaller moments that happened during the recording process that really stuck out to me, like our drummer Graham whipping out sleigh bells on The World Ends With You, or our bassist Mark doing all of his parts first try and then sitting on the floor of the studio playing the newest World of Warcraft expansion, or us finding a synth under the couch we were sitting on and playing with it, which then ended up on the album on "Hinamizawa."
I really like the intro song, "No. 1". Can you tell me about writing that song specifically?
We decided pretty early that the song "Hinamizawa" was going to be towards the beginning of the record, so we were looking for some kind of intro track to help kick off the record. One day, I was just noodling around in the key of the song, and stumbled upon the riff that starts "No. 1," and the rest of the song came quickly after that. We also decided that we had to have some crazy riff end the song as well, so we put that in there too.
I think the album is sequenced perfectly from start to finish. How long did you work on the sequencing for the album?
Funnily enough, we decided the sequencing on the drive back from recording the album in Tallahassee. I think we were all pretty much on the same page when it came to the order of the songs, so we decided it pretty quickly.
You worked with Sun Eater Records for the album. What was it like working with them?
They were great! Kit and co were super helpful to us getting the album to where it is, and helping us with merch and vinyl. We definitely could not have done it on our own, so their help is one the biggest reasons the album even came out.
Do you have plans for any new music in 2023? What can you tell us so far?
We are focusing on writing our next project at the moment, and while we don't have anything to announce just yet, we're hoping to get something out there soon!
A lot of your music has been released on vinyl or cassettes, but a bunch of it has sold out online. Is there any chance that we'll see more vinyl or cassette releases in the future?
We're looking into repressing the vinyl for Pictures of Your Pets and even getting some cassettes done for the album and maybe even some older music too!
Thanks for taking the time to answer the questions. Do you have anything else that you would like to add?
Thank you for having us! Feel free to follow us on Twitter (@ngdeathrugby) and Instagram (@newgroundsdeathrugby) to keep in touch with any upcoming shows and announcements from us! :D
Follow Newgrounds Death Rugby:
Follow Sound In The Signals: