Maggie Cubillos - Sound In The Signals Interview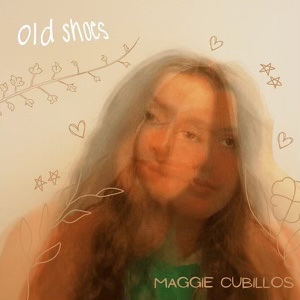 I recently had the opportunity to interview
Maggie Cubillos
. We discussed her early interest in music, what inspired her to start writing her own songs, the writing process for new song "Old Shoes", collaborating with Steve Ornest and Matt Rubano, a favorite lyrical moment from the song, what's next, and more. Check it out below.
Can you tell me more about how you initially became interested in music and how you started writing songs?
My parents are both huge music lovers so they really sparked my interest in music growing up. They were always playing music and I remember so many family gatherings where everyone was singing and dancing so from a very young age music was something I was passionate about. I have been singing forever but I actually didn't start writing songs till a little over a year ago. I always knew I wanted to have my own music out there but writing was something that always intimidated me. I pushed myself to take a few writing classes at school and I fell in love with it. Writing songs has become such a huge part of my life and really helps me process a lot of my emotions.
You recently released your new song "Old Shoes". Can you tell me about the writing process?
I started writing "Old Shoes" March during a time where everything in my life felt like it had shifted. I had gone through a lot of change at the beginning of the year and I had this realization that I was just avoiding embracing it all and trying to cling to my past. So I started writing the song to process what was happening inside my head and it actually coincidentally fit for one of my assignments at Berklee that week so I ended up finishing it for that. Writing the song helped me work through a lot of those emotions and by the end of it I realized that change shouldn't be scary and it helps us grow into a better version of ourselves.
You worked with Steve Ornest and Matt Rubano on the song. What was it like working with them?
It was amazing! This was my first experience in the studio and they both made me feel so comfortable. Steve included me in the whole process every step of the way to ensure the final product would be something I was proud of which I really appreciated. They both really helped bring my vision for "Old Shoes" to life and made the song so special.
Were you a big fan of either of their previous projects and bands before? What inspired the collaboration?
Once I had written "Old Shoes" I knew it was exactly what I wanted to release as my first single. I had heard about Total Access Recording living in Hermosa Beach so I reached out to Steve Ornest and when I went home to Hermosa Beach for the summer we recorded and produced everything!
What was it like recording there?
It was great! Like I mentioned before I had never worked in a studio before recording "Old Shoes" so getting to record at Total Access Recording was so cool. Definitely an experience I'll never forget.
Do you have a favorite lyrical or musical moment from the song? Why?
My favorite part of the song is the first verse. I remember having a few of those lyrics in my notes app on my phone for a while. That verse really reflects what I was going through at the time as I would spend my days trying to distract myself from my thoughts but then at night I'd have dreams forcing me to face a lot of the issues. When I finally did something with those lyrics I was able to process the emotions that went along with it so those lyrics remind me how much I've grown since then.
What do you have coming up for the remainder of 2022 and for 2023? Will you be playing shows? Is there any chance that we'll hear more new music anytime soon?
I plan to play some shows while I'm home in LA and when I'm back in Boston in the Spring! Also I'm planning to release a few more songs in the next year to hopefully lead to a bigger project like an EP. This is just the beginning so I'm excited to share more of my heart to my listeners this year.
Thanks for taking the time to answer the questions. Do you have anything else that you would like to add?
Thank you so much for the questions! You can follow me on socials @maggie.cubillos to keep up with new music and projects!
Follow Maggie Cubillos:
Follow Sound In The Signals: