New You - Sound In The Signals Interview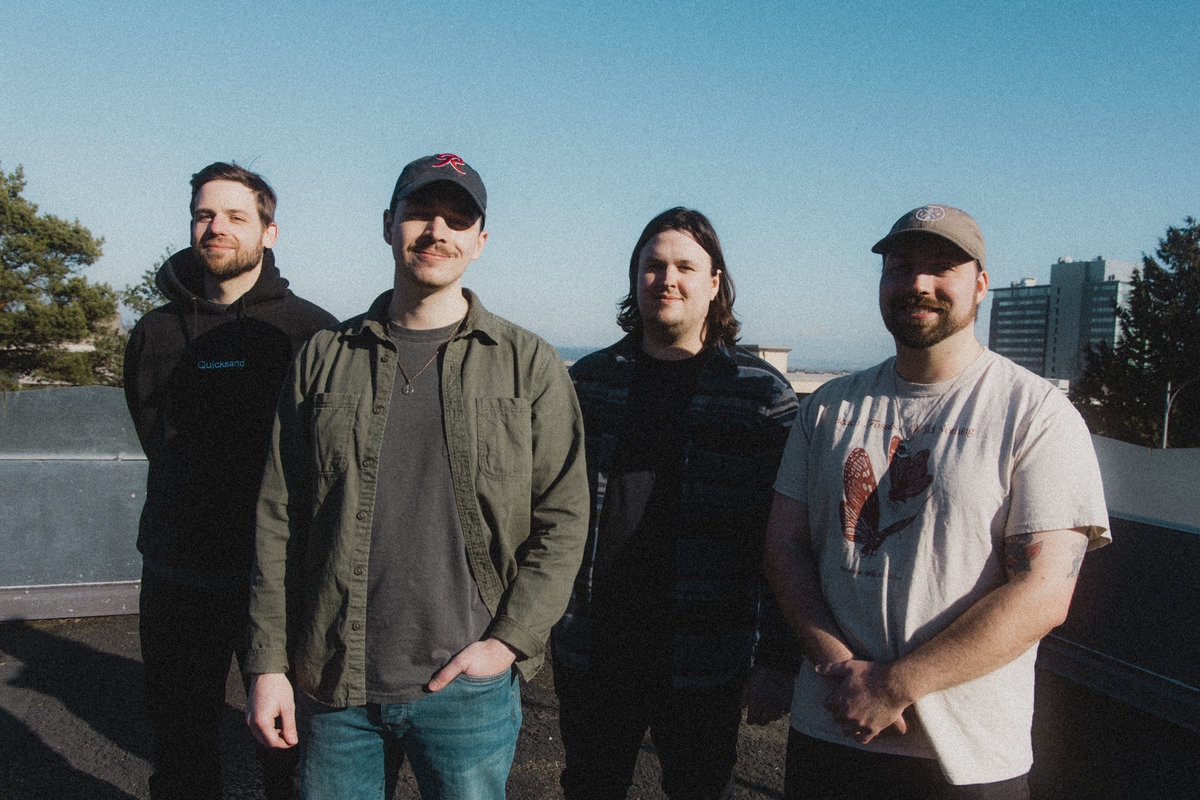 Alexandra Laur
I recently had the opportunity to interview New You. We discussed their new EP 'Candy', musical influences and lyrical inspiration, live performances, working with Lonely Ghost Records, releasing the EP on cassette, and more. Check it out below.
First, thanks for the interview.
Thanks for having us.
You released your newest EP 'Candy' in June. Have you been pleased with response it's received so far?
Yeah, definitely. It reached a wider audience than anything we've done in the past, and in way less time. These things can be hard to quantify when you're a small band like we are, but people seem to be digging it and that feels pretty cool.
Since we last talked you've added a few members and 'Candy' shows some stylistic shifts. Can you tell me how some of the members came into the band and what influenced you to move sonically in the direction you did for the new EP?
Last year I moved back home to Washington State after living in Massachusetts for a year, which is where I started New You. The guys that joined the band are long time friends of mine and we've all played music together before, so it was a really natural transition and fit for the project. We really wanted to capture a consistent sonic texture on the EP that you can only really get with 4 guys sitting in the same room jamming out ideas and making each other better. I think it made the EP far better than it would've been had I done it on my own. Our main influences for this release were 90s power pop and alternative bands, but for me it was primarily Jawbreaker and Superdrag. You can hear the influence of a lot of other bands in that vein if you listen closely.
"Listerine" is one of my favorite songs of yours. I think it's a great opener for the EP. Can you tell me more about writing that song? What were some of the lyrical inspirations?
Listerine is an interesting one because it began life as a solo demo I did before even writing Suffer. Once the rest of the guys joined the band, Chase took my basic demo and changed up the intro into the version you hear now, and as soon as he shared that with us we all knew right away it had to be the first thing people heard from the EP. It just has the perfect energy to introduce people to what New You is about.
As far as lyrical inspirations go, I sort of see it as a tribute to "Shirt", by Jawbreaker. Mainly in the sense that it's written from the perspective of a lovesick person and supposed to have this sort of romantic tinge to it, but when you look closer you see some oddities in the specific phrasing and question if this person is maybe putting the subject of their pining on too high of a pedestal, you know? It was really fun to write from that sort of perspective and try to come up with the right wordplay to get that point across.
You've been playing some shows. How has the new material been going over live with fans and what can people expect from your live show?
I think people are digging it. When you're playing a show it's really easy to tell what sort of energy the crowd has during your set, and I've played to some dead crowds in my time. So far for New You people seem like they're having a good time, bouncing around a little bit. It's been really gratifying. We currently play the bulk of the EP, as well as Suffer and Like Automatic from our earlier releases. We're thinking of fun cover songs to add to the set in the future as well.
You signed with Lonely Ghost Records and they released the EP. What made you decide to sign with them and how has the experience been so far?
I first came into contact with Lonely Ghost when they put out their 90s Cover compilation, which I contributed under another project of mine. Ever since then we had pretty consistent contact and I knew they were people that understood how to nurture the creative process and really trust their artists and offer the resources to help more people hear them. It's been really great and I'm excited to work together on future releases.
They released the EP on cassette. How important is physical media to your band?
Very. I love having something tangible that I can hold at the end of a long creative process. Tapes are fun, and I'm very much hoping to get something on wax at some point in the future.
Thanks for taking the time to answer the questions. Do you have anything else that you would like to add?
Shout out to the power pophead chat, and never stop rockin.
Follow New You:
Follow Sound In The Signals: