Bicycle Inn - Sound In The Signals Interview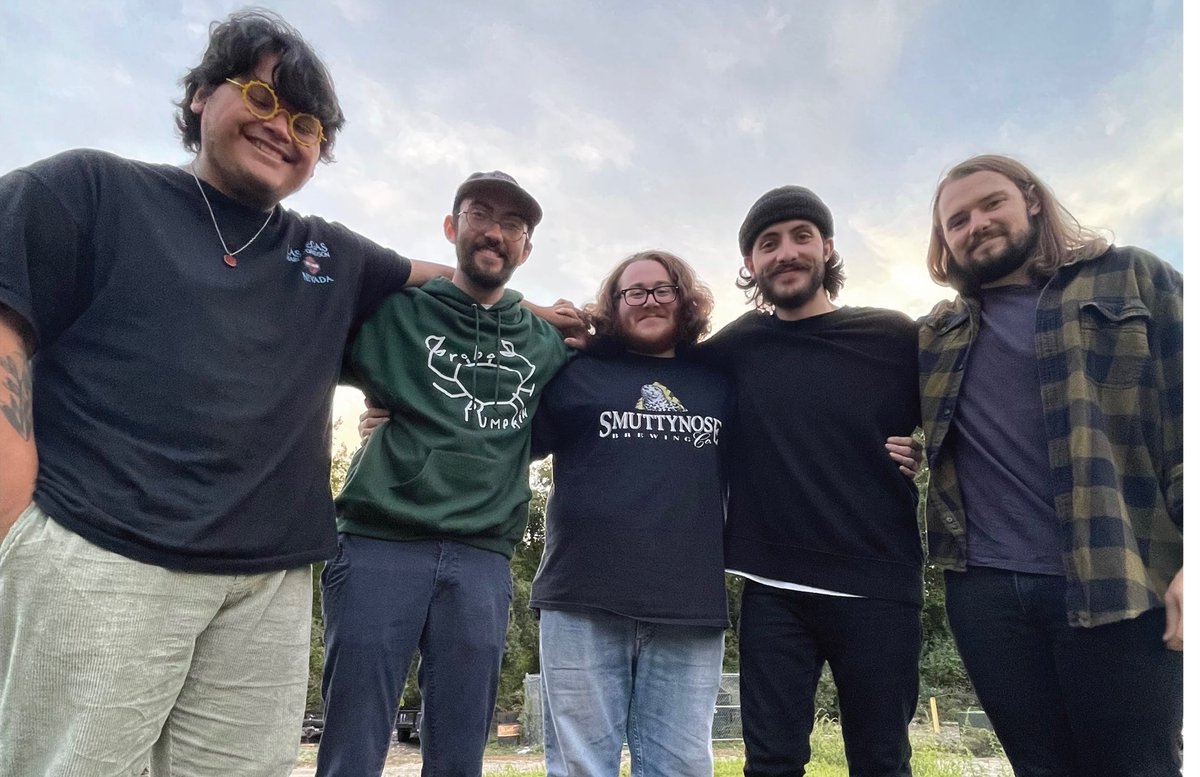 I recently had the opportunity to interview Noah of Bicycle Inn. We discussed an early fascination with music, signing with Thumbs Up Records, favorite current releases from the label, lyrical inspiration behind new song "Temperance (inverted)", the potential for new music, and more. Check it out below.
First, thanks for the interview.
Absolutely, thank you for having me (Noah)!
Can you tell me about how you formed the band for those who may be unfamiliar? How did you initially become interested in music?
The band was formed back in 2016 with three members. We had all been in our church youth group band and decided we wanted to try our own hand at making music ourselves. Not religious music, but just music like our favorite bands at the time. To speak for myself, my father played guitar and my uncle played drums for years. They had toured and gigged together since their early 20s. My great grandfather used to make guitars in his spare time. Music would naturally be a part of my every day, so I became fascinated by it early on.
You recently announced that you signed with Thumbs Up Records. How did it work out for you to sign with the label?
We actually met on Twitter! Brady (TURecs) had dm'd the band letting us know he dug the music and if we ever wanted to work together, he'd be down. We inquired and it was an absolute perfect match.
Who are some of your favorite artists or releases from Thumbs Up?
There's way too many good releases on TURecs, Brady definitely knows how to pick them! If I had to pick, I've been recently looping: I Hate It Too - Sun Machine, Tiny Voices - Where the Time Went, and Arlen Gun Club - Self Titled. I've also been rocking to the Aren't We Amphibians EP they just dropped too!
Your new song "Temperance (inverted)" comes out October 14th. What can you tell me about writing the song and the overall sound?
Temperance was a difficult song for me to write. The card itself Temperance generally means Balance and the pursuit of it, where as its reversed (inverted) meaning is about disharmony. This song is a one sided conversation with a person who I spent all my life admiring and trusting their guidance when they went about significantly hurting someone I loved, out of pure selfishness. Temperance discusses the inevitable conclusion of their critical fallibility. We make mistakes, but when you go far beyond a mistake and are okay with hurting someone to get what you want there's no excuse. In short, it's about being disgusted by how you've spent your life trying to emulate this (now fallen) idol.
Why did you choose this song as your first release for Thumbs Up?
We thought this song best embodies the direction we want to move the band into. It feels like it has been a long time coming but finally we are at that point we want to be in musically.
Can we expect more new music soon? Is there any chance that you're working on an EP or album?
The chances are very high and new music is closer than you'd think! All music is done for a specific release, we're just waiting for the green light. We don't really stop working on new material, so there may be even more music out in the relatively near future as well.
Thanks for taking the time to answer the questions. Do you have anything else that you would like to add?
Absolutely, thank you for having me! As far as addition, just we are beyond appreciative of everyone who has taken the time to listen, interact with and engage with us on social media, on tour or at shows. It will always mean the world to us to have such wonderful friends along our journey. Eyes peeled and ears open for some very exciting new things. Thank you!
Follow Bicycle Inn:
Follow Sound In The Signals: