Tiny Blue Ghost - Sound In The Signals Interview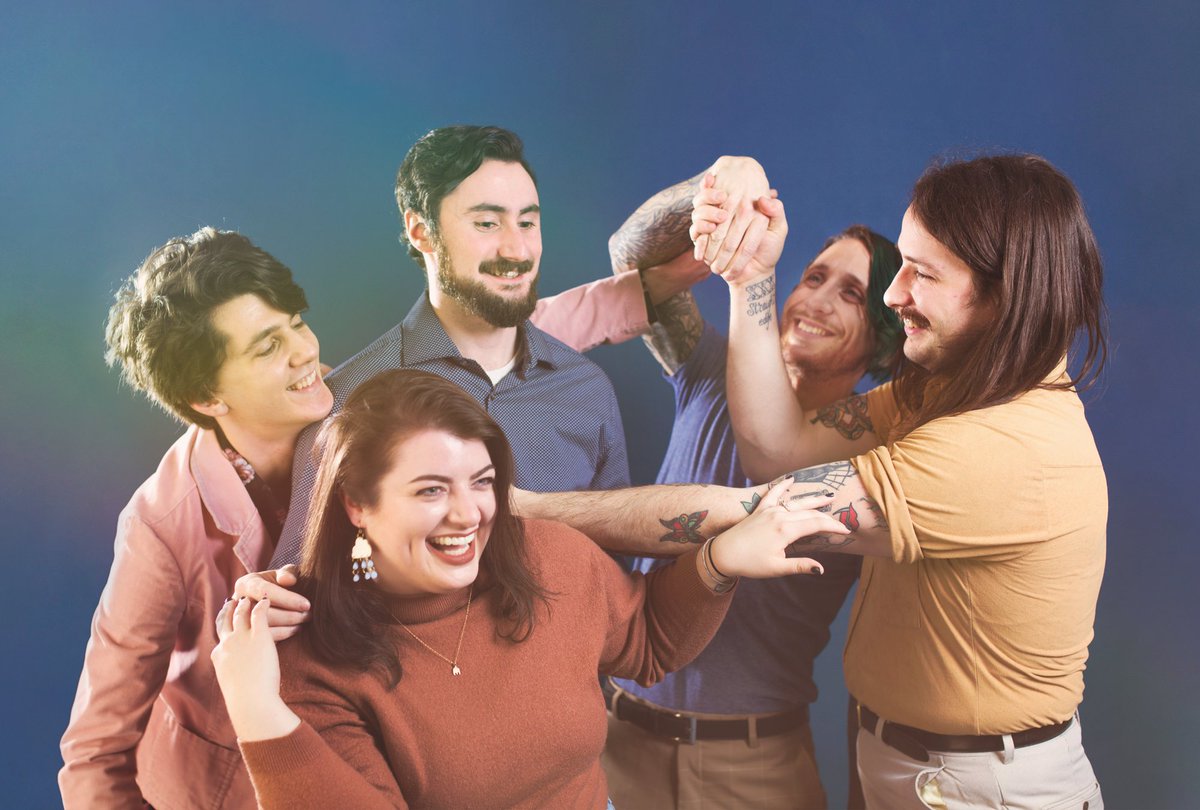 I recently had the opportunity to interview Marissa of Tiny Blue Ghost. We discussed her thoughts on the band's 2019 album, 'Mend Again', the writing and recording process for new EP, 'The Underneath', creating the EP's artwork, working with Count Your Lucky Stars, details about their upcoming album, and more. Check it out below.
First, thanks for the interview.
Thank YOU for having us! Marissa here on behalf of the band.
You released your album, 'Mend Again' in 2019. What are your thoughts looking back on it now?
Mend Again came out at a really awkward time in the band's history, as it was released after most of us graduated from college. Our members weren't local anymore/moved on/etc, so it was basically just Joey and I writing parts and puzzle piecing songs together to then teach whoever was filling in for us live. We initially intended this record to be the "dark and heavy" album, but then that backfired and it became more indie pop-rock instead. Joey recorded/produced this record with some assistance from Kyle, who had just started playing guitar for us. However, everything felt rushed because I prematurely booked a release show a few months in advance when the album wasn't NEARLY done. That date became a high-pressure deadline to finish recording and mixing, which I couldn't recommend doing less (my apologies again to everyone for that turnaround time haha).
I do like the songs on this record, but because of the pressure surrounding it and the inconsistent band members, we never toured and felt generally burnt out from it. The pandemic happened a year after its release, and by then we were just ready to move on to something bigger. It's nice to revisit it and listen back after being removed from it now, but we definitely could've done it better justice during the process (which again is totally my fault).
You recently released a new EP, 'The Underneath'. Can you tell us about the writing and recording process?
This EP is the first body of music TBG has where each member of the band 100% wrote their own parts. It's not Joey and I anymore and I truly think that shows in the writing. We've had the same lineup of members for roughly 2.5 years which has really anchored us, and the parts that Andy, Kyle and Kristoff have been writing just makes the music shine. They all bring such a special spark to the band and never fail to surprise me with what they're capable of. We've also all become super close friends, which automatically makes the writing process AND the music 100x better.
The entire EP was actually written in order, and they all started out as a basic jam session in our practice space. We always record ourselves jamming because when we lock in on something, we can go back and extract the parts we liked and shape it into an actual song. Joey produced and recorded us in our little practice space, and aside from our future LP I think it's his best production job yet.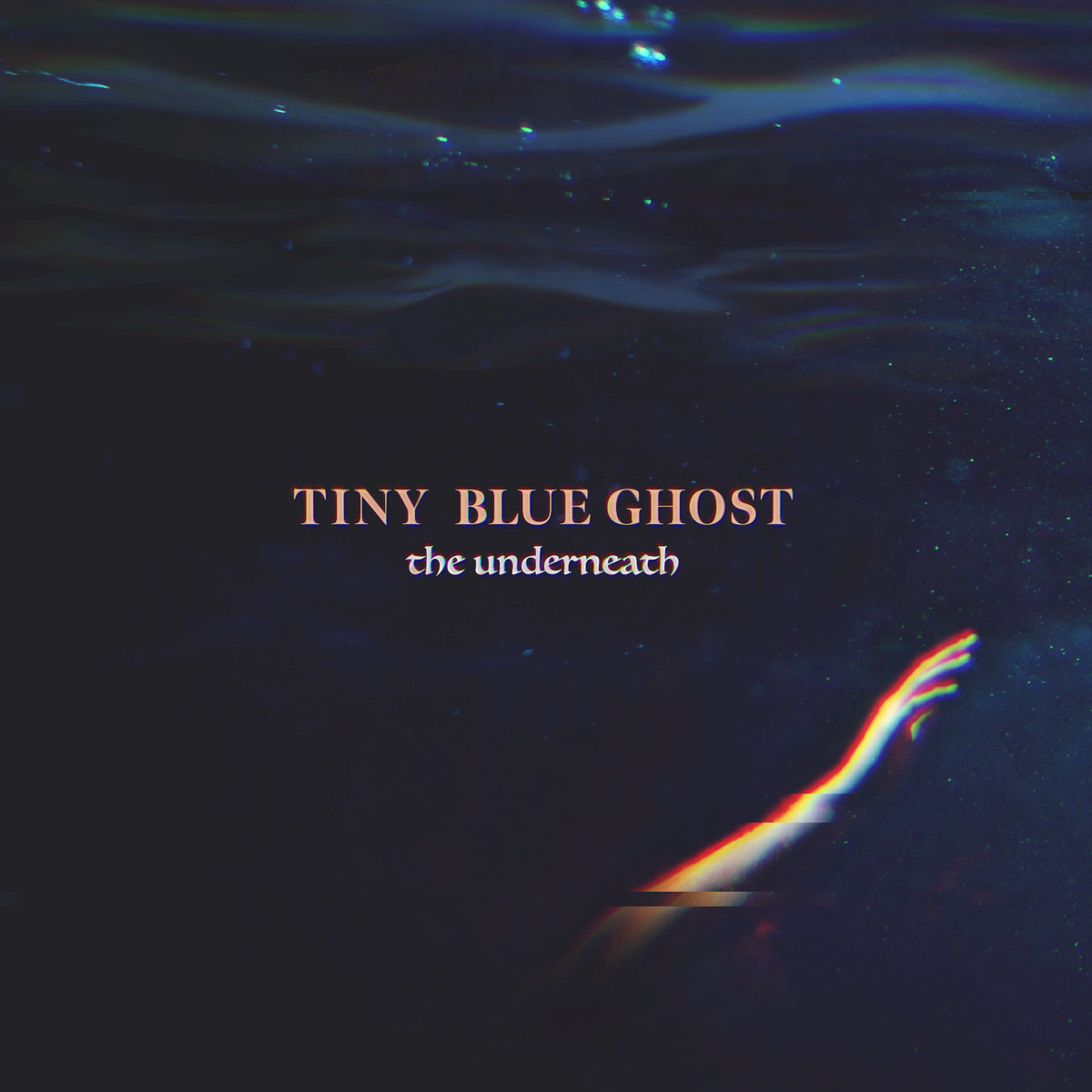 Can you tell us a bit about the EP artwork?
I'm a graphic designer, which has its pros and cons when it comes to your own band. It's one thing to design for other people, but when it comes to your own projects, it feels like you can never make up your mind haha. I had a hard time figuring out what I wanted this to look like, and had several brainstorms with everyone to figure out the creative direction. Lyrically, I reference water a LOT (which was unintentional) and wrote about vulnerable subjects, so I knew I wanted the art to give some sense of dread. The overall sound of this EP I feel like can be described as "shimmery yet murky," so showing water in the art just seemed like the best way to go. With the arm reaching out underwater, it's kinda a "glass half empty/half full" situation on whether you think it's hopeful or not.
You released the EP with Count Your Lucky Stars including cassettes. How has this experience been?
It's been great! Keith totally has our back and it's great to work with someone that's 100% rooting for you. We've been super eager for this EP to release since we announced our signing with CYLS last June, and the last new music we had out was Mend Again 3 years prior. You can only stay relevant on the internet with memes for so long haha, so having a label back you on your next endeavor felt like a sigh of relief. Plus, the cassettes look SO good.
You're set to host your EP release livestream on April 26th. How are you preparing for that? What can fans expect?
It's going to be pre-recorded, in a similar fashion to the one we did in June 2021. The cool thing about doing a YouTube livestream is that you can upload a pre-recorded video as a "premiere," so it eliminates the stress of managing a streaming program. We just upload it, sit back, relax, and hang out in the chat!
We're playing the entire EP in the livestream, so people can experience these songs with some of the energy we'd have at a live show. "Lose the Hat" is definitely more amped up live vs the recorded version, and has become one of my personal favorite songs to perform. It's an outlier in terms of genre for us since it's more on the post-punk side, but that makes it more special in my opinion.
You've said the EP is a teaser to your LP that's coming later this year. What can you tell us about this so far?
Our LP is 12 tracks long, and contains every genre ranging from shoegaze, slowcore, post-hardcore, dreampop, and more. It's eclectic and all over the place in the best way possible. We think one of the best things about TBG is that we can swing in any direction and still have it sound cohesive. It's definitely our most ambitious work to date; Joey took a lot of creative liberties on it in terms of production, and we got our friends to play auxiliary instruments including harp, strings, flute, and trumpet. It's the most vulnerable I've gotten with my writing too, so it'll be interesting when it's time to perform these songs live since half of them still make me cry haha. We hope when it finally releases people will love it as much as we did creating it.
Thanks for taking time to answer the questions. Is there anything else that you'd like to add?
Make sure you follow us on social media for all updates and announcements! @tinyblueghostband on Instagram, and @tinyblueghost on Twitter and TikTok. If you listen to our EP, we sincerely hope you love it, and hope you love our LP too when that comes out later this year. The more people we get to share it with the better. Thanks again for the interview!! :)
Follow Tiny Blue Ghost:
Follow Sound In The Signals: