Sideline Heroes - Sound In The Signals Interview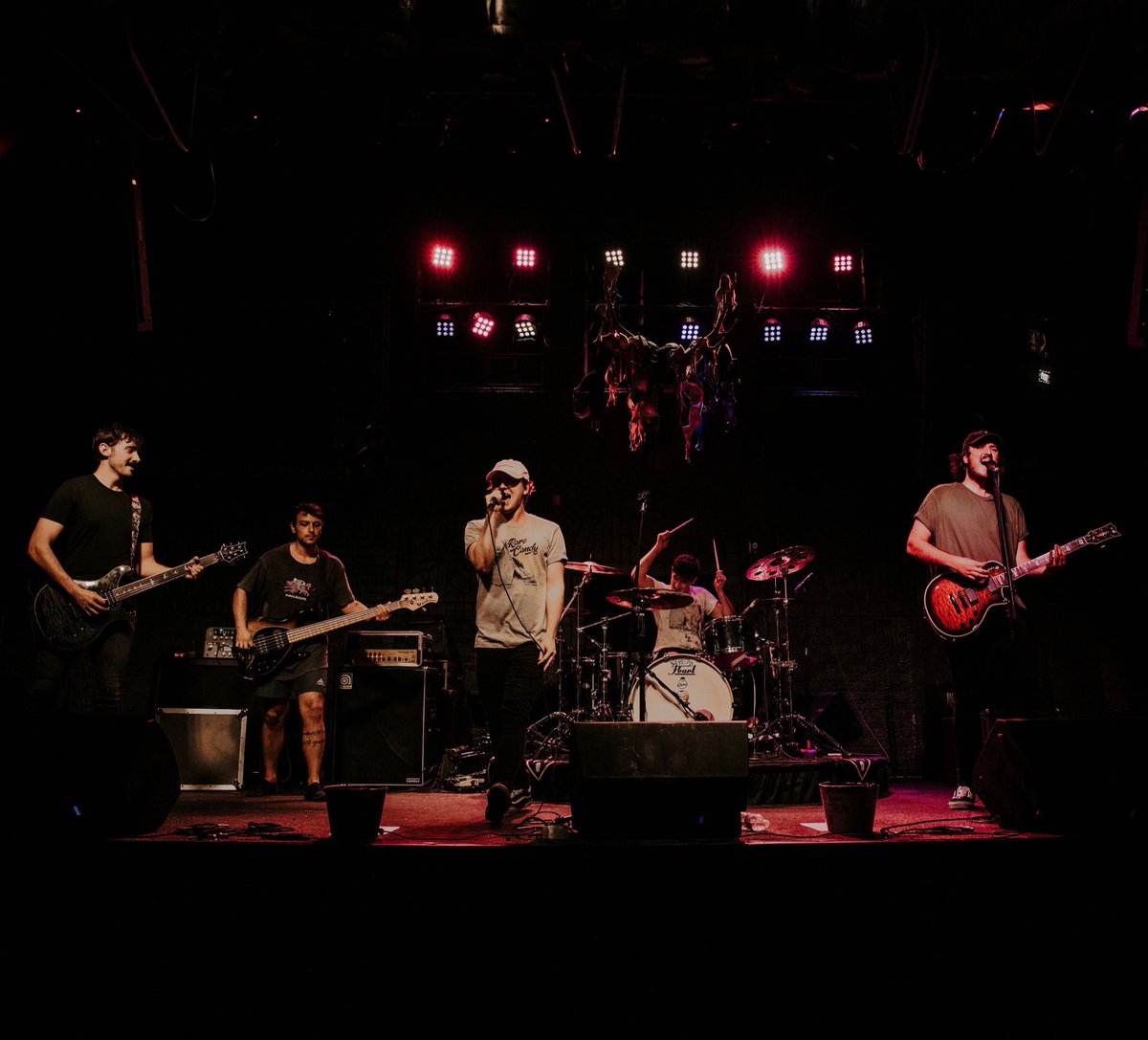 I recently had the opportunity to interview Sideline Heroes. We discussed how they formed the band, how their diverse influences have impacted their writing process, writing and recording new song, "Nothing At All", a favorite lyrical moment from the song, what to expect on their upcoming EP, and more. Check it out below.
First, thanks for the interview.
Thanks so much for having us! (Our lead singer said Yee-haw... He's from Pittsburgh.)
Can you tell me how you formed the project for those who may be unfamiliar? How did you initially become interested in music?
Yeah! So Zack, our drummer, and Andrew, one of our guitarists, have been in the music scene together for a couple years. As their previous project came to a close, they decided to keep working together going forward. They added a second guitarist in Zack's longtime friend Matt, then later a bassist with Matt's roommate Jimmy, and finally our singer Caleb. We definitely all got interested in music in our own ways, but we all mutually came to love rock. What's funny is that Andrew never listened to pop punk like the rest of us, so in a way he really brings a fun twist to the music we make with his metal background.
You added some new members including your current vocalist Caleb last year. How did you meet and what has he brought to the band?
Well Caleb had a tasty Instagram and Zack was thirsty. Jk. But on the real, the 4 piece band had a couple of guys who could sing, but they felt like that wasn't the role they wanted to play in the project in the long run. If you listen to our song "Perfect Disaster" you can hear Matt and Zack singing! After "Perfect Disaster" came out we decided to scout for a proper singer, where we actually did find Caleb on Instagram. While Matt and Andrew posted flyers around town, Zack had been looking around on social media and eventually stumbled on Caleb, a pop artist.
With Andrew coming from a metal background and Caleb being from a pop background, our group had diverse influences which made for an interesting writing process. Caleb studied songwriting at Belmont University here in Nashville, so he was able to quickly develop catchy melodies to the riffs and grooves written by the rest of us! Before him, Zack wrote all the lyrics, including those in "Wearing at the Seams" and "Perfect Disaster." Our newer stuff including our newest song "Nothing at All" were written lyrically and melodically by Caleb.
You recently released your new song, "Nothing At All". Can you tell me about the writing and recording process for the song?
Our friend Cody was hanging out at a practice one night (shoutout to Cody Wilson) and showed us a riff he'd had for awhile. We immediately loved it and the entire instrumental song was basically written within the next half hour. After we added Caleb to the group, we went ahead and sent him the instrumentals that we had come up with. He actually wrote the song in his car waiting for pickup soccer to start; blasting the song through his car speakers on repeat until he had poured out everything he had to say. The final details were added when we went to track with our producer Luke Oxendale. We let Luke work his magic (he's a genius) and couldn't be happier with how it turned out. Ta-da, we had a finished song that we were really proud of, and not to mention a few more that we can't wait to share with you all!
Do you have a favorite lyrical or musical moment from the song?
Caleb: My favorite lyric is "you've been wanting something from me that I don't give myself." I feel like it just speaks so clearly to the heart of the song which is about how people expect things from you while inside you are crumbling. People want to fix you, but they can't.
You have plans to release your debut EP in the Spring. What can you tell us about it so far?
Well we are going with a space theme... I think? Did we land on that yet??? Oh, yeah Andrew got a Saturn themed guitar so that's fun. I think that this EP is going to be a strong showcase of all of the influences we bring to the table. We have everything from an acoustic duet to a heavy hitting punk anthem, we are kinda doing everything that falls under the "pop punk" umbrella.
Thanks for taking the time to answer the questions. Do you have anything else that you would like to add?
Thank you so much for having us on the interview!! We can't wait for y'all to hear some more!
Follow Sideline Heroes:
Follow Sound In The Signals: