Second Harbour - Sound In The Signals Interview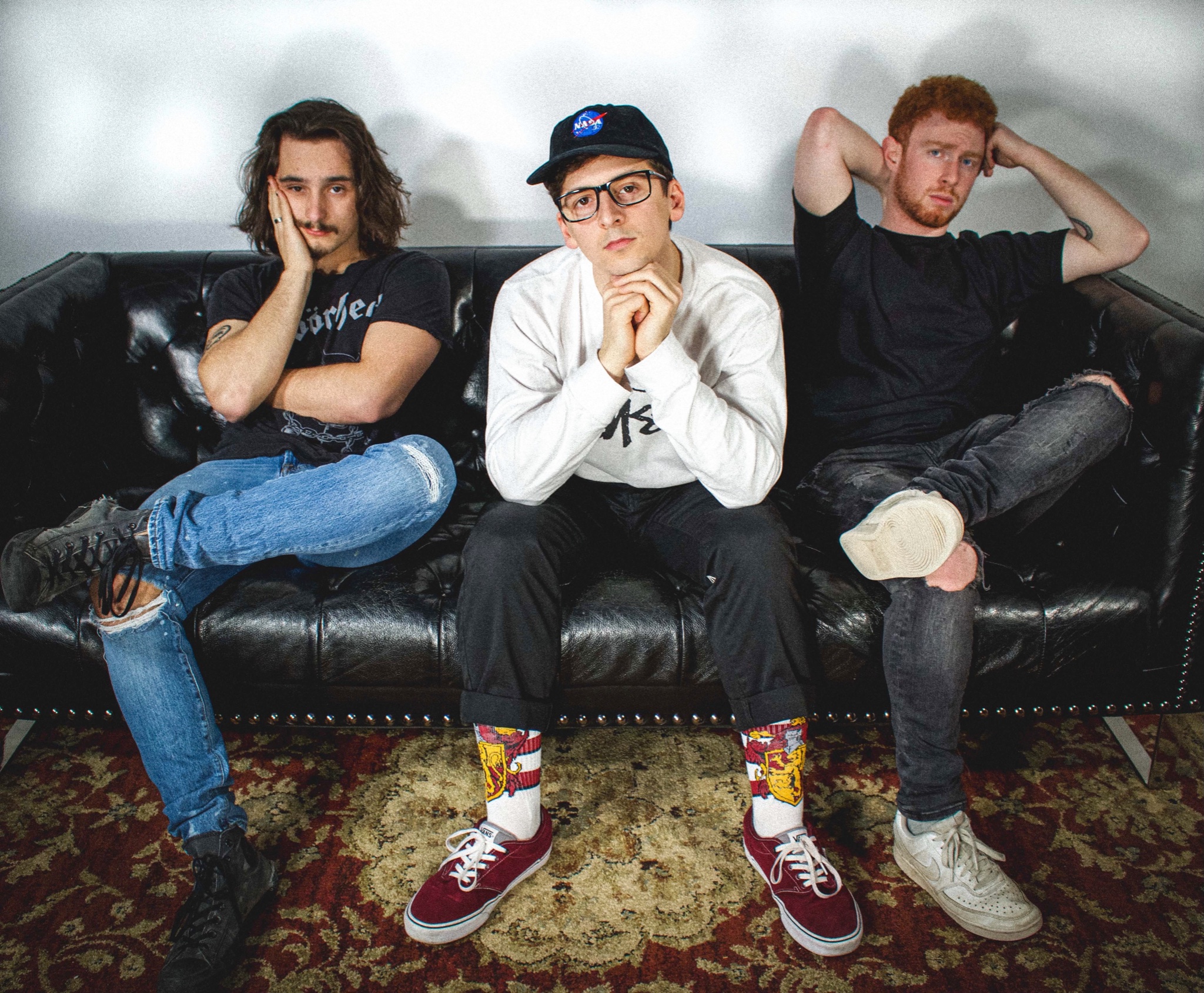 I recently had the opportunity to interview Second Harbour. We discussed their introduction to music and how they formed the band, writing and recording new song, "Don't Hold Back For Me", how it explores "
the dichotomy present in all of us
", creating the song's artwork, their plans for 2022, and more. Check it out below.
First, thanks for the interview.
Thank you so much for having us!
Can you tell me how you formed the project for those who may be unfamiliar? How did you initially become interested in music?
Xav: So for starters, I'm Xavier James. I play bass and sing for the band. Vince plays drums. Jake covers guitars. My younger brother, Vince, and I grew up with all kinds of music thanks to my dad. He picked up on our growing love for music and actually bought Vince a drumkit. Vince loved listening to music but the kit just gathered dust. He just wasn't interested in playing as a kid. When nobody was home, I'd try my hand at learning blink songs and eventually, I just started playing every day. When I was in my early teens, I managed to convince Vince to give bass a try and join my first band. He and I both ended up learning guitar, bass, and drums in time. We couldn't find the right singer so I decided to give it a shot. I was terrible but determined. After loads and loads of practice, I went from being the temporary fill-in to the full-time vocalist. I wasn't by any means the best or most skilled singer. I just happened to be the best fit for our band. Jake joined us in the summer of 2021. We'd known him for years before then and things sort of just clicked. He's an extremely talented writer and multi-instrumentalist and we're absolutely grateful to have him as part of the fold.
I really like "Don't Hold Back For Me". Can you tell me about the writing and recording process for the song?
Xav: Thanks so much! Don't Hold Back For Me is actually the first song in which Vince wrote the initial guitar stem. I remember walking into the living room during a pretty bleak afternoon last summer and hearing Vince playing the intro. The part was exactly how you hear it in the studio recording, only slowed down and on an acoustic guitar. He didn't think much of it at the time but I was ecstatic and got him to run to our rehearsal space with me to write some more. He plugged in, I hopped on drums, and we finished the instrumental within the hour. I wrote the lyrics and slapped them onto the song later on. Being a two-piece at the time, that was typically how Vince and I functioned. He and I would write the guitars and bass, I'd swap over to drums, and I'd eventually add vocals over a part Vince was looping on either instrument.
Do you have a favorite lyrical or musical moment from the song?
Xav: DHBFM is really just meant to explore the dichotomy present in all of us. Both the optimistic and the pessimistic halves. Except in this story, you succumb to the negative side and ultimately lose the battle. I just love how the song develops lyrically. At first, the lyrics seem to describe a distrustful and borderline violent relationship. The second verse reveals that both parties are actually just two conflicting sides of the same person. That's really significant to me.
I really like the single artwork. It's an interesting image. Where did that image come from and why did you decide to use it for the artwork?
Vince: I took up photography about a year back. I thought it could help out the band and it was something I was genuinely interested in. A friend of the band modeled for us and we were able to get this shot we all loved. I played around with it for a while in order to achieve the kind of effect we all had in mind. Just a blur of a person struggling to deal with life. I think the muted colours suited the vibe of the song really well.
What do you have coming up in 2022? Is there any chance that we'll hear an album or EP this year?
Jake: As for 2022, we have a ton planned. We're definitely hoping to tour soon. We're essentially just waiting for Canada and the states to properly open up before we can get on the road. In terms of an EP, lately, we've just been doing singles. It seems to be working pretty well for us. We have some new singles both recorded and waiting to be recorded that really lean into our heavier side as a band. The idea of a new EP has definitely come up a lot. I could definitely see us putting one out in the near future. At the moment, I'm just really eager to drop the new singles!
Thanks for taking the time to answer the questions. Do you have anything else that you would like to add?
Xav: We're just looking forward to playing live, traveling some more, and putting out our first songs as a three-piece. Jake really adds something special to the sound Vince and I have managed to harness and grow into since we pumped out our first EP. Just can't wait to share the new stuff with everyone!
Follow Second Harbour:
Follow Sound In The Signals: