Superdown - Sound In The Signals Interview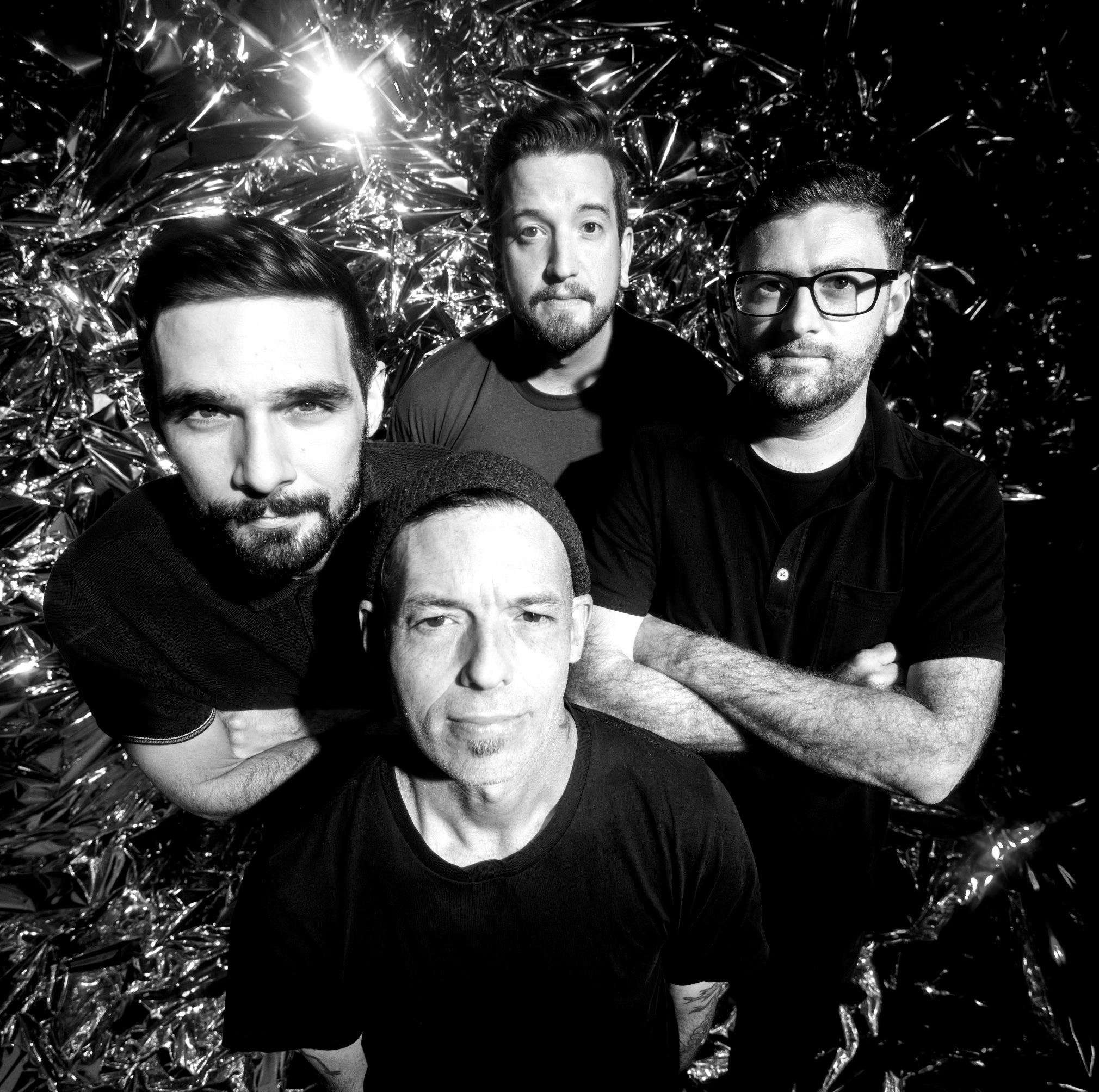 I recently had the opportunity to interview Superdown. We discussed how they met and formed the band, how 80s and 90s rock/grunge sparked their interest in music, signing with Count Your Lucky Stars, producing their recent livestream, details about their upcoming album, their decision about recording to tape instead of digitally, and more. Check it out below.
First, thanks for the interview.
Of course, thanks for reaching out. We're psyched to be able to speak with you.
Can you tell me how you got together and formed the band for those who may be unfamiliar? How did you initially become interested in music?
Corey and Dom met through a Craigslist Ad and formed an indie/post punk band called 'textbookcopilot' back in 2012. They then met Matt through playing shows around Boston and decided to start a project together called 'Sweet Avenue'. That project lasted for a couple years until Matt moved to London. Corey and Dom continued playing together until around when Matt returned to Boston in 2020. That's when Brendan joined forces with us and Superdown came to life.

I think it's safe to say that 80s and 90s rock/grunge sparked our interest in music and is what got us all playing. Funny enough, we all started out as drummers!
You recently announced that you signed with Count Your Lucky Stars. What made you decide to sign with them and how has the experience been so far?
CYLS reached out to us after we had posted a live session video to the r/emo subreddit asking if we would be interested in working with them. We are all familiar with the bands they've worked with so we were honored to have the opportunity.
It's been very easy going and fun working with CYLS thus far. Keith and everyone that is a part of the label have been super welcoming and kind to us. Nothing but love!
Who are a few of your favorite artists or releases from the label?
They have such a deep roster dating back to over a decade so it's tough to choose. I think if we had to rattle off some older releases that stick out to us we'd go with The IIOI / Empire! Empire! Split from 2010, CSTVT 'Summer Fences', and Football, Ect.'s 'The Draft'.
There are many more, but those releases stick out to us the most. We have been impressed by all of the current bands too and hope to have a chance to meet and play with them all!
We created a playlist on our spotify band page called 'Our CYLS Favorites!' if anyone is interested in hearing.
You recently hosted a livestream to celebrate signing with Count Your Lucky Stars. Can you tell us more about what went into the production of the event such as set design, lighting, and more?
We wanted to do something special for the livestream because we have worked so hard our whole lives to get to a point like this. We wanted the stage to be visually striking and surreal so we teamed up with the talented people at 'Finding Bright' (@letlightfindyou) to create our dreamy abstracted setting.The whole production was hosted by a new livestream studio in Lowell, MA called 'Taffeta'. They just opened up last year and have hosted a few livestreams, I believe ours was their third or fourth. They are all hard working people and were awesome to work with.
You plan to start recording your album in February. How far along are you in the writing process? What can listeners expect in terms of style and influence?
As of now we have about 8 finalized tracks and a handful of ideas that still need development. We're hoping to get into the studio with 12-15 songs ready to go and then choose the ones that sound best.
As for influence–the recording style will be raw with not much editing or post production. We are gear heads so we love the natural tones of our equipment.
You're going to be recording to tape. Why did you decide you wanted to record to tape instead of going digital? How will this work for you?
We chose tape because it gives us the widest dynamic range and it also lights a fire under our asses to practice up because we won't be able to make too many mistakes haha. Also the tape to vinyl conversion is super warm and we are planning on pressing the LP to wax. But, most importantly we've worked with the engineer (Alex Garcia Rivera 'Mystic Valley Studios') many times before so we are comfortable working with him.
Thanks for taking the time to answer the questions. Do you have anything else that you would like to add?
Thanks for hosting us - we appreciated it!
Since we're currently in the writing process we aren't playing out much, but people can find updates on our social media. Look out for our record in 2022!
Follow superdown:
Follow Sound In The Signals: