Sucker Punch - Sound In The Signals Interview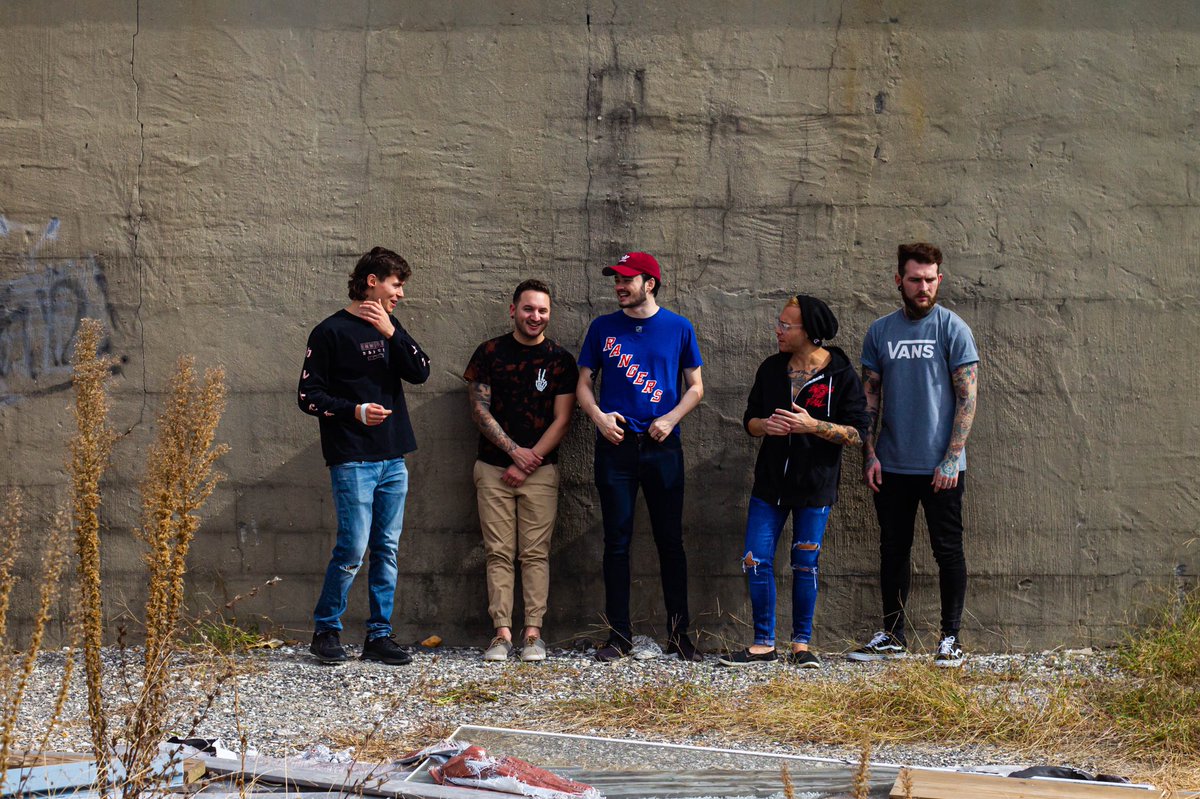 I recently had the opportunity to interview Sucker Punch ahead of the release of their upcoming song, "Hope Like Hell", which comes out on November 19th. We discussed the band's prior project, how their sound influenced their new direction, writing and recording new song, "Hope Like Hell", how the first verse showcases what they're going for as a band, upcoming shows, and more. Check it out below.
First, thanks for the interview.
No problem at all, thank you for having us!
For those who may be unfamiliar with your band, all or most of you used to be in the band Nude Shoes. Can you tell me what prompted the name change?
The name change came about after we began experimenting with a sound that didn't feel like "Nude Shoes" any longer. I think we just grew out of what we were trying to capture under that band. Nude Shoes first started out as a solo project. We've accumulated a decent amount of former members from forums and facebook groups so the beginning was a huge grab bag, and now we have a solid lineup. We have a new direction, new sound, and a new approach with writing. The name change just seemed like the next natural step.
What's the difference in songwriting and influences between Sucker Punch and Nude Shoes?
Sucker Punch will definitely draw from a different range of influences. We are really inspired by the bands from the early 2000s, such as Coheed and Cambria, Taking Back Sunday, and Thrice. We still want to capture those pop punk elements that Nude Shoes had, but that post hardcore and emocore influence will be more apparent and upfront.
Your new song "Hope Like Hell" is great. It's upbeat and feels anthemic. Do you have a favorite musical moment from it?
Thank you! We love the first verse of the song - that part is like a microcosm of what we are going for: super energetic and upbeat music with darker lyrical content, carried with two different voices.
What was the recording and studio experience like when recording the song?
Being in the studio is an art of its own. For a lot of us the studio is still a new process we are still trying to get a hold of. It was lengthy, yet rewarding. We are very grateful to work with some wonderful musicians and producers. Pat Risi of Bear Away Studios tracked the song and Jeff McKinnon mixed and mastered it. Both of them really captured what we are trying to do as a band. In addition to their incredible knowledge and understanding of the nuances of our vision, they exercised incredible patience. It was absolutely a process, and without them, the song wouldn't be what it is. We are super thankful for that.
Can we expect more new music anytime soon? What's coming up for you for the remainder of the year and next year?
Hmmmmmm, not sure if we can say just yet! We're in the process of booking some shows right now. Our first show back as Sucker Punch will be Sunday December 5th at the Northside Lounge in Manville, NJ. Keep your eyes peeled for Sucker Punch in 2022!
Thanks for taking the time to answer the questions. Do you have anything else that you would like to add?
Thank you for taking the time to interview us! We just want to say thank you to everyone who is giving our music a chance, and we really hope to forge and foster an awesome relationship with the scene.
Follow Sucker Punch:
Follow Sound In The Signals: