Bigger Better Sun - Sound In The Signals Interview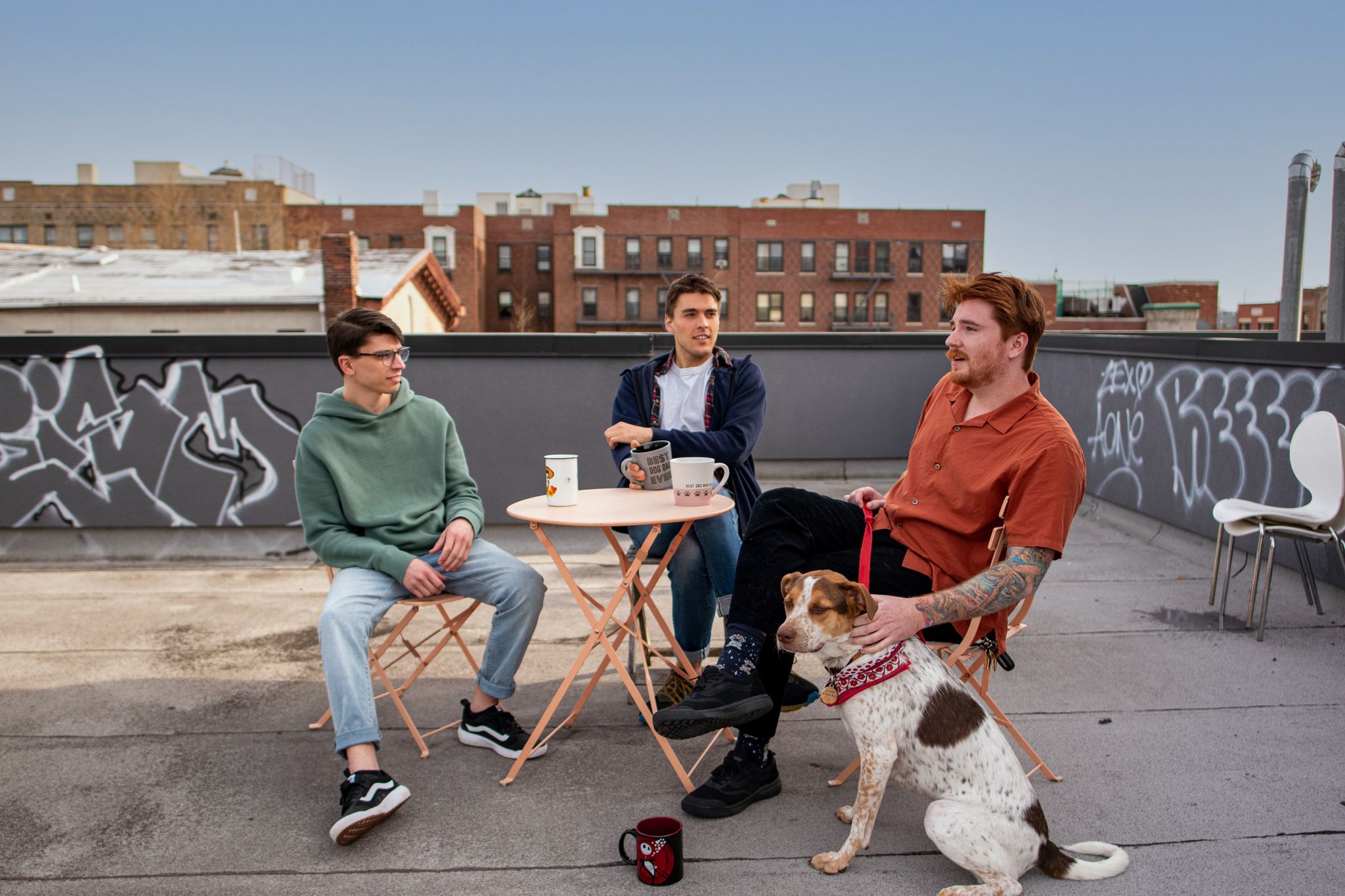 I recently had the opportunity to interview Bigger Better Sun. We discussed their thoughts on their 2019 album, 'Comfort Foods', how the pandemic impacted the band, working with Counter Intuitive Records, the new things they're trying on their upcoming album, and more. Check it out below.
First, thanks for the interview.
Thank you for reaching out!
You released your album, 'Comfort Foods' in 2019. What are your thoughts looking back at it now?
I think looking back at Comfort Foods it was sort of like a monkey off our backs after a few years of not really playing music or being able to complete any songs. We needed to just get something done to get our creative momentum going. Looking back, there are things we wished we spent more time on, but we just needed something out to move on. A lot of the songs were almost done for a few years, floating around in dropbox purgatory and overall we're happy with the final product. We learned a lot from writing/recording it that helped make that process easier and more enjoyable for newer songs.
What's been going on since then in terms of music? How has the pandemic impacted your life and band?
We started writing songs for our new album before Comfort Foods was released so most of the music we wrote was completed before the pandemic, but by the time everything shut down and we were quarantining it delayed the recording process for quite a while. We were supposed to play a show the week in March that got cancelled when everything began to close, which would have only been our second show. Since we haven't toured or anything, we were fortunately not as impacted financially as so many bands were.
We also typically don't write all together in the same room anyway, and instead make a mostly done demo sketch of a song to fully complete together in the studio. Since there isn't a ton of playing/writing in a live setting, our creative process hypothetically could have continued but any momentum and creativity fizzled out with the state of the world.
You recently announced that you've signed with Counter Intuitive Records. How did it work out for you to sign with them?
Jake, Sana and everyone who works with CI are super great people and always do cool work. They've worked with a lot of bands we know and respect, and they were into the album enough to help get it out there so it just worked out. CI always does a great job with releases and signings, and they have a loyal following because of that, so we're excited to get to be a part of it.
What's the experience on the label been like so far?
Counter Intuitive has been great with communicating and helping us get organized because we sometimes just need a little push to get things 100% done. CI and Jaime from No Earbuds!, who we are also working with, are both really great at what they do and really understood the album and what we want to do with it. They're also all such nice people who are great at things that we are not great at so it's been a really pleasant experience.
Counter Intuitive has worked with so many great bands and released a lot of great albums. Who are some of your favorite artists and albums the label has worked with or released?
We're big fans of a lot of CI bands like Pictures of Vernon, Yeah Is What We Have, Prince Daddy, Hospital Bracelet, and Insignificant Other. Shalfi's twitter guitar videos alone I could listen to for hours. Skatune Network was one of my favorite YouTube finds from a few years ago and I love what they do.
I could just keep listing the entire CI release catalog, but instead I'll just say CI have a great ear and are always working on something awesome so their new releases are always something I check out.
You'll be releasing a new album this summer. What can you tell me about it so far? How far along in the process are you?
The album is done and recorded and all that so now we're working on all the other things outside of the music so we can get it out there this summer to as many people as possible.
Is there a specific song that you're most excited for fans to hear? Why?
I don't know if there is a specific song we're excited to be out as much as there are a lot of little things we are trying for the first time across the album - whether it be production or songwriting - that in the past we weren't confident/comfortable enough making songs to have thought to experiment with before. I think it's a more complete and ambitious album that, even in slower/darker songs, you can hear we had a lot of fun making and trying new things. We're hoping to get some more people to hear not just this new album, but Comfort Foods as well, and to see how people respond to the things we did differently this time and hopefully hear some growth.
Thanks for taking the time to answer the questions. Do you have anything else that you would like to add?
If you're reading this and are able to, consider making a donation to the families of Daunte Wright and Adam Toledo and supporting mutual aid funds in your community or communities in need.
Follow Bigger Better Sun:
Follow Sound In The Signals: