Guardrail - Sound In The Signals Interview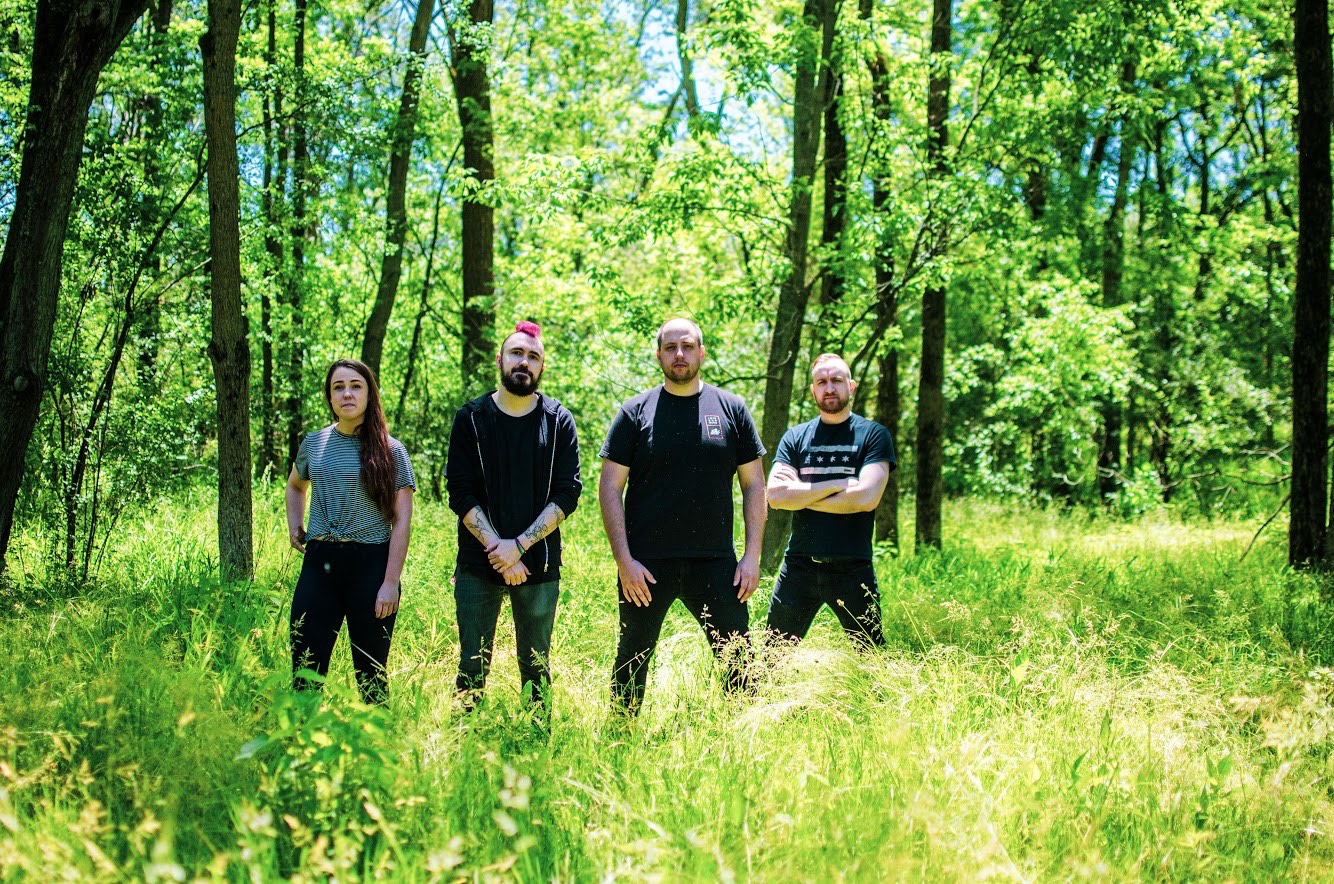 I recently had the opportunity to interview Kevin of Guardrail. We discussed his thoughts looking back at the band's EP, 'Yikes', releasing it on vinyl, their cover of Allister's "Somewhere On Fullerton", writing for their upcoming album, and more. Check it out below.
First, thanks for the interview.
Of course! Happy to be here.
'Yikes' came out last year and you released it on vinyl as well. How important is having your music on vinyl to your band?
Vinyl has had such a resurgence in popularity, it's definitely a good thing to have. We've actually heard from many people who discovered us because they saw someone else post about the record in a vinyl-collector group; they dug the artwork and ended up snagging a record. Also none of us have personally ever had our music on a vinyl record before so it's pretty exciting.
What are your thoughts looking back at the EP now in terms of the release, the songs, and how the pandemic impacted it all?
The EP was written & recorded pre-pandy. The songs are all observations on the life of the 'roughly 30' age demographic. A lot of the content is about being misled by our previous generations. We were told that we can do anything we set our minds to, we can go to college and make a good living, yadda yadda. While it may be true for some, the majority of us are faced with student debt, environmental issues, a wild economic system, etc.
Seeing how our powers-that-be handled the pandemic, civil unrest, and environmental crises only furthers our concern. We were assured that if we did X, Y, & Z we would have a rich fulfilling life and be taken care of, and it's so clearly not the case. I could go on and on but you get what I'm saying.
You just released your cover of "Somewhere On Fullerton", which was featured on the Gomez compilation, which will benefit a great cause. Can you tell me a little about it?
Our buddy Dave Gomez is one of our favorite people in our Chicago scene. One of those guys who's always warm and greets you with a smile. He got diagnosed with cancer recently and it broke our hearts.
We can't really do a benefit show or anything, but luckily we were approached to be part of this benefit comp. Dave's favorite music is that early 2000s Drive-Thru Records style of pop-punk, so everyone involved is doing a cover from that style. I've heard a few of the other covers and they're great!
Why did you choose to cover "Somewhere On Fullerton"? How did you put your spin on it?
Allister is one of Dave's favorite bands so that was the obvious choice for us. We picked "Somewhere On Fullerton" because it's about going to shows at the legendary Fireside Bowl here in Chicago, which we luckily got to play back in 2014. We ended up keeping the cover pretty true to the original, since there really isn't much difference between our styles anyways.
You've been working on new music. What can you tell me about it so far?
It sucks that we couldn't go out and play shows to promote our EP, but we've been spending the time writing our next record instead. This will be our first full-length, and our second release with Open Your Ears Records. We've got about 30 song ideas right now, ranging from being just a few cool riffs to fully-written songs.
Do you have a song from these new writing sessions that you're most excited for people to hear? Why?
Not one in particular. But we're trying out some new things we've never done before that I think people will dig. We have an acoustic song. There's another that's very Sugar-Ray-esque. We've been fucking around with some synths here & there. But of course there's plenty of our typical fast skatepunk vibe. Also, Ken & I are typically the main writers, but Doug & Alyssa have stepped up their writing game this time around, which is exciting. You'll be getting a bit of each of us on this record.
When do you think we can expect to hear new music?
We're hoping to record this in the summertime for a fall release. Depending on how the pandemic is going, we may put out a bunch of singles first. I guess we'll just see how the world is when the time comes.
Thanks for taking the time to answer the questions. Do you have anything else that you would like to add?
Not really! Thanks to everyone who's been listening to our tunes these past few months, the support has been so rad. Hoping we can all be in a sweaty room singing songs together again soon.
Follow Guardrail:
Follow Sound In The Signals: