New Ends - Sound In The Signals Interview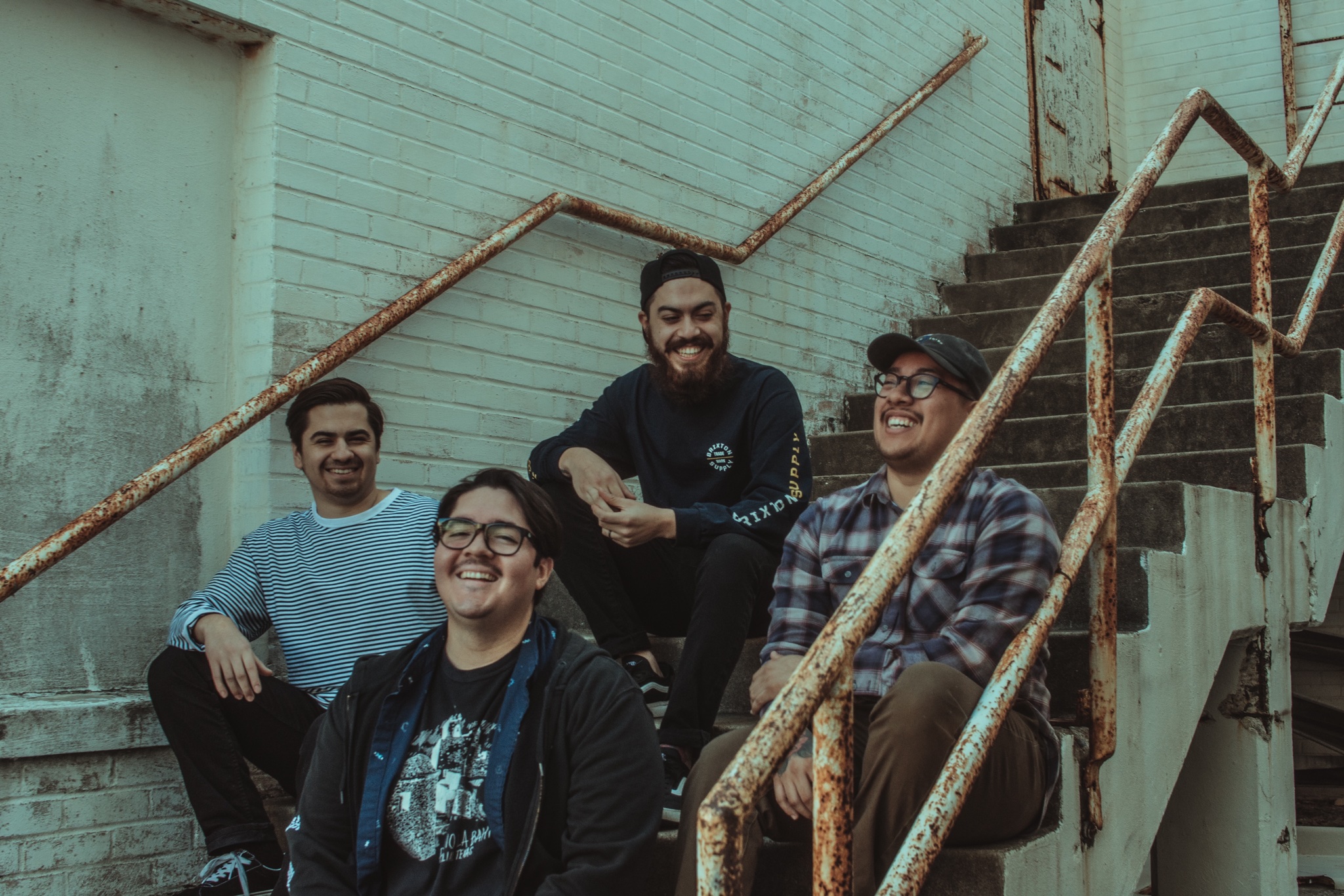 I recently had the opportunity to interview Corpus Christi, TX punk band, New Ends ahead of the release of their upcoming song, "Punch-Drunk". We discussed the band's origins and influences, writing and recording the new song, what's next for the band, and more. Check it out below.
First, thanks for the interview.
Brandan: I appreciate you reaching out! 2020 had us kind of quiet, so it feels good to start up again.
Can you tell me how you got together and formed the band for anyone who may be unfamiliar? How did you initially become interested in music?
Brandan: When I was about 10, my brothers and I would hang out with my aunt a lot. She's actually the one that showed me Green Day. She gave me my first cassette, Dookie, and bought me my first ipod. That's where everything would really start.
When I found out my wife was pregnant with our daughter, I wanted to raise her to have the confidence to do anything. I felt like a hypocrite because I had been wanting to release a solo track for a long time but I had never sang before and I didn't personally have that confidence. So from one day to the next I hit up my buddy, got in touch with a producer and recorded Helping Hand. And that was supposed to be it for New Ends. Honestly, I can't really remember what happened in between, but I went back to the studio, recorded the first ep and dropped it all solo. It wasn't until around November of 2019 that Aaron and Brad finally said they would jam with me. And about 2 weeks before our first show, I reached out to Tommy and he said he would be down to play with us.
You're about to release your new song "Punch-Drunk". I had the chance to listen to it early. I really like the energy you captured in the song. The guitar work and drums sound fantastic. Where did you record at? What was that experience like?
Thank you! Yeah, It's really in your face from the start. Tommy described it as writing a song backwards, which I really agree with him. Typically when I write a song, I start off with a chorus idea. This one was actually formed around the intro riff. I never really had a sound in mind for this song. I kind of just went with it. There were takes that had a toy piano in the bridge, an acoustic section for the second verse. It had outro as the first verse. This track was all over the place. Once I got it how I wanted it, I sent the file to my brother, Brad. He records a demo of his drums, we send all the stems to Cris, our producer, and he does what he does.
What equipment did you use?
I tracked the guitar with my LTD Ec-1000, Alvarez acoustic for the bridge, a squier 5 string jazz bass and my brother banged on his OCDP set. I used my focusrite interface and used an AKG C414 on vox.
I also like the lyrical content of the song. Were the lyrics written first or did you start with the music?
Usually I have some lyrics written when I start a song. Typically the chorus. But I didn't have anything on this track. I knew I had wanted to call it Punch-Drunk so when it came time to write the chorus, the lyrics just sort of flowed out.
What was your lyrical inspiration?
My brother described the track as punching someone and then picking them up and hugging them. That is pretty much exactly what it is. There were things that happened at the end of 2019 that had a big part in this song and our last single. Driving home in dead silence with a fat amount of tension in the air will get you thinking of a lot of different ways something could have been handled.
I really like "Burnout" and "Helping Hand" from your previous releases. Can you tell me about writing those songs?
Fun fact, at shows we actually play those two songs back to back. We started with Helping Hand and we flow right into Burnout. It's probably the most hype thing we do haha.
Helping Hand was the first track released by New Ends. At the time of writing the first EP, I was listening to A LOT of Weezer. So the clean breaks in a few of the songs are a result of that. Every show we play, that song is always a bop. People just appreciate it for reasons I do not know haha.
Nail Biter, I feel, was the first track that I really developed a sound. So when we wrote Burnout, I felt that really captured what I was going to try to do for the second EP. I love Burnout. The writing process for that song started right after the release of the Nail Biter EP. I started it with the chorus, and the first verse. The bridge was the last part I wrote for that song and it ended up being so beautiful. I love everything about it.
What's coming up next for the band? Can we expect more new music this year?
I am actually working on a few more tracks that we will probably release all as singles. I wanted to drop an LP but because 2020 was so hard on us and quieted the band so much, we decided we would just drop singles to keep us active. It also gives us a chance to play with different sounds and styles. The next track is a lot like the untitled blink album. I also have been wanting to drop a Misfits cover. So be on the lookout for that soon!
Thanks for taking the time to answer. Do you have anything else that you would like to add?
Thank you! I've always wanted to talk about the music so it's been a lot of fun! Be sure to check out "Punch-Drunk" dropping everywhere on February 1st!
Follow New Ends:
Follow Sound In The Signals: