The Arrival Note - Sound In The Signals Interview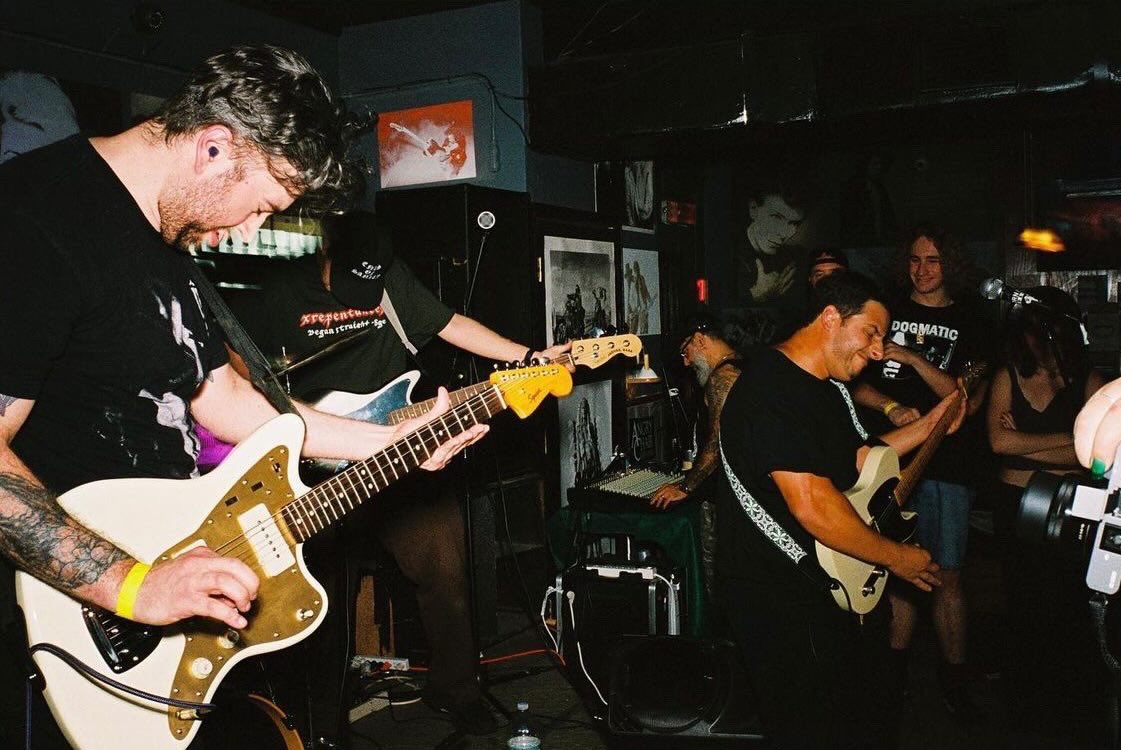 Paul Gryn
I recently had the opportunity to interview Joshua of The Arrival Note. We discussed writing and recording their new split with Painful Choice and Sugar Coat, changing their sound up, releasing music on vinyl for the first time, upcoming shows, and more. Check it out below.
First, thanks for the interview.
Thanks for having me!
You recently released your new split with Painful Choice and Sugar Coat. How did the split come together and what made you want to collaborate with those two bands for this release?
We have known the guys in Painful Choice for a very long time just from shows and Sugar Coat shares members with us so it was a no brainer. The first arrival note weekend was with Painful Choice and while we were out we thought the idea of a three way split would be a good way to catch people's attention and hopefully bring more eyes to each individual band. Also the Tampa/ATL connection has always been strong and we wanted a release to signify that.
When did you write and record your two songs? Did you always know they were meant for this release?
We wrote these songs pretty quickly in October of last year and recorded in February of this year. We had already been talking about changing our sound up and we knew the split was going to be the showcase for these new songs once they were done.
I think these are some of your biggest sounding songs so far. The guitars sound great. How long did you work on guitars and what equipment did you use in the studio?
We spent a weekend on our guitars with John Howard at War Horse Studio in Gainesville. He has recorded a bunch of other amazing bands and we knew he would kick our sound up a few notches. We used a Mesa Dual Rectifier guitar head and an Les Paul that stayed in tune to get it sounding tight.
"Falling Down" is a fantastic song. I think it's one of your best songs. Can you tell me about writing that song specifically?
Falling Down was the first song we wrote after our previous release…we were listening to a lot of Shift, Quicksand, and Handsome and we wanted to try and emulate that sound more. The lyrics are about how I almost died from getting hit head-on by a drunk driver. So I want to say the heaviness of the song and lyrics go together in a sense.
The split is being put out on vinyl. I know you've released some cassettes, but I think this will be your first vinyl release. Are you excited to have this out on vinyl and what can we expect in terms of the packaging for it?
Originally it was going to be a split cassette tape…but when Jonathon (from Sunday Drive Records) showed us the art, we knew it had to be on a 7 inch. Jonathon was very open to the idea and has designed all the inserts and prints and it has come together very nicely. We are super pumped to finally have some wax after two cassette releases.
How important is having physical media like cassettes and vinyl to your band?
It is extremely important. Digital releases are cool and go very far but to give a consumer the full image of your band and your aesthetic, then physical media is a must.
You're also going on tour with Sugar Coat. What can people expect from those shows?
The Split is getting a little buzz and we booked most of the shows through people who I talk to frequently so I am sure it's going to be a great tour. This is the longest tour we have done as a band and we are pumped about it! Texas has an awesome scene for adjacent/rock music so I'm sure those shows in particular will be great.
Thanks for taking the time to answer the questions. Do you have anything else that you would like to add?
If you like the music then come see us on tour! Follow @thearrivalnotefl @armageddonrecs @sundaydriverecords on IG for updates and such. Listen to Painful Choice and Sugar Coat.
Follow The Arrival Note:
Follow Sound In The Signals: