Brown Maple - Sound In The Signals Interview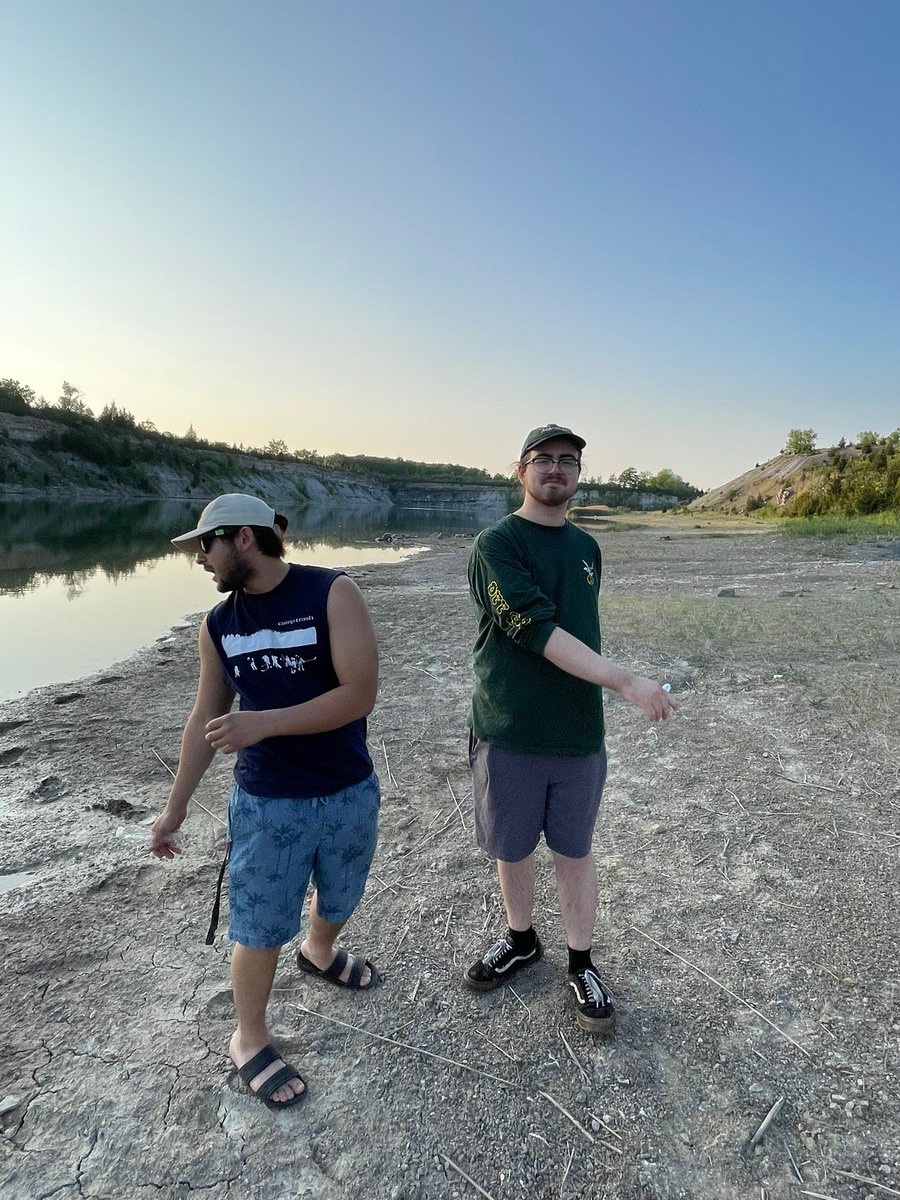 I recently had the opportunity to interview Brown Maple. We discussed the band's hiatus, signing with Klepto Phase, new song "Could I Borrow Your Jacket?", lyrical inspiration, and more. Check it out below.
First, thanks for the interview.
Thank you for letting me, it's always a great opportunity.
You recently announced your return and that you've signed with Klepto Phase. Can you tell me a little about what you were up to during the hiatus and since you have decided to start again?
Yeah sure, although we've been on hiatus we've definitely kept busy, I did a handful of traveling including visiting our old drummer (and my old roommate) Max in Tennessee and it was honestly great to just get out into nature. Julian's been super busy with Gut Feeling and college to the point I would feel bad about asking to meet up and do Brown Maple stuff coming out of hiatus. As for what we've got coming up is what we're gonna call "playing the single game". We've got the new song coming out June 9th and a bunch of self -produced and studio tracks coming up!
How did it work out for you to sign with Klepto Phase? How's it going so far?
Signing to Klepto actually worked out as simple as walking out to my living room and asking Nick if he wanted to release our next song with us (I am very lucky to have had him as a roommate and friend). Things are going fairly well and hopefully will be even better in the future!
You're releasing new song "Could I Borrow Your Jacket?" on June 9th. Can you tell me about writing the song?
So fun fact about this song is that I wrote this song back in the early days of the band, I think it was like the 3rd song we wrote and always got people moving at shows to some degree but we never felt the need to record it until we played a grad party for a friend and everyone asked about it specifically so shout out to everyone at Sadie's grad party like 2 years ago, they made this one happen.
You worked with Steven Warstler on it. What was it like working with him and what made you decide to record with him?
Steve is great, honest to God recording with Steve is always an awesome experience and knocks you on your ass because you come to him with a demo and he helps you make it into a song that you never would think you could put your name on. Bro is also funny as hell, we take breaks and go to Circle K down the street from the studio and the whole time he's talking about how fascinated he is with gen z lingo.
I had the chance to listen to it early and I really liked it. The lyrics are very interesting. What headspace were you in when you were writing the lyrics?
When I was writing this song I was so caught up in life trying not to be a burden to people, I always felt/feel like people have so much going on and don't really have time for my own problems and it was nice to have someone that I felt cared about mine. I had a crush on this girl who would borrow my clothes and hang out with me (only when she had nothing better to do) but always kept me at arm's length and showed me enough care to keep me around it felt like. It made me feel lonely and long for more.
I had and have great friends, but at the end of the day I would spend nights driving around listening to music and wishing someone was there to enjoy it with me. Post high school people just have a lot on their plate. There's less opportunities to connect with people than you once had. When you're 23 obviously there's no dances to go to and people are too busy to go to movies and shows and you just start to feel like you're… left behind as people get married and have kids and well here I am jumping from shop to shop trying to weasel an extra dollar an hour from each of them to fix cars. All in all the song is about that special someone who doesn't quite keep you warm on your coldest nights.
Have you been working on more music? Can we expect more new music this year? If so, what can you tell us so far?
We have so much shit in store honestly, a little over an albums worth of ideas and jams that are either completely done, currently being recorded or need a little more work on the writing stage but it's there, depending on how this release does and the next, we can expect to see a whole lot of MPL in the next year!
Thanks for taking the time to answer the questions. Do you have anything else that you would like to add?
Yeah, make sure to check out our new song and follow us to keep up with all the cool new maple stuff we're doing and follow Klepto Phase since they're always up to some cool stuff, also check out Slattereal Studios, man knows how to edit media like a wizard. Other than that thank you for having a chat with me and thank you all for reading and listening. :)
Follow Brown Maple:
Follow Sound In The Signals: