High Reach - Sound In The Signals Interview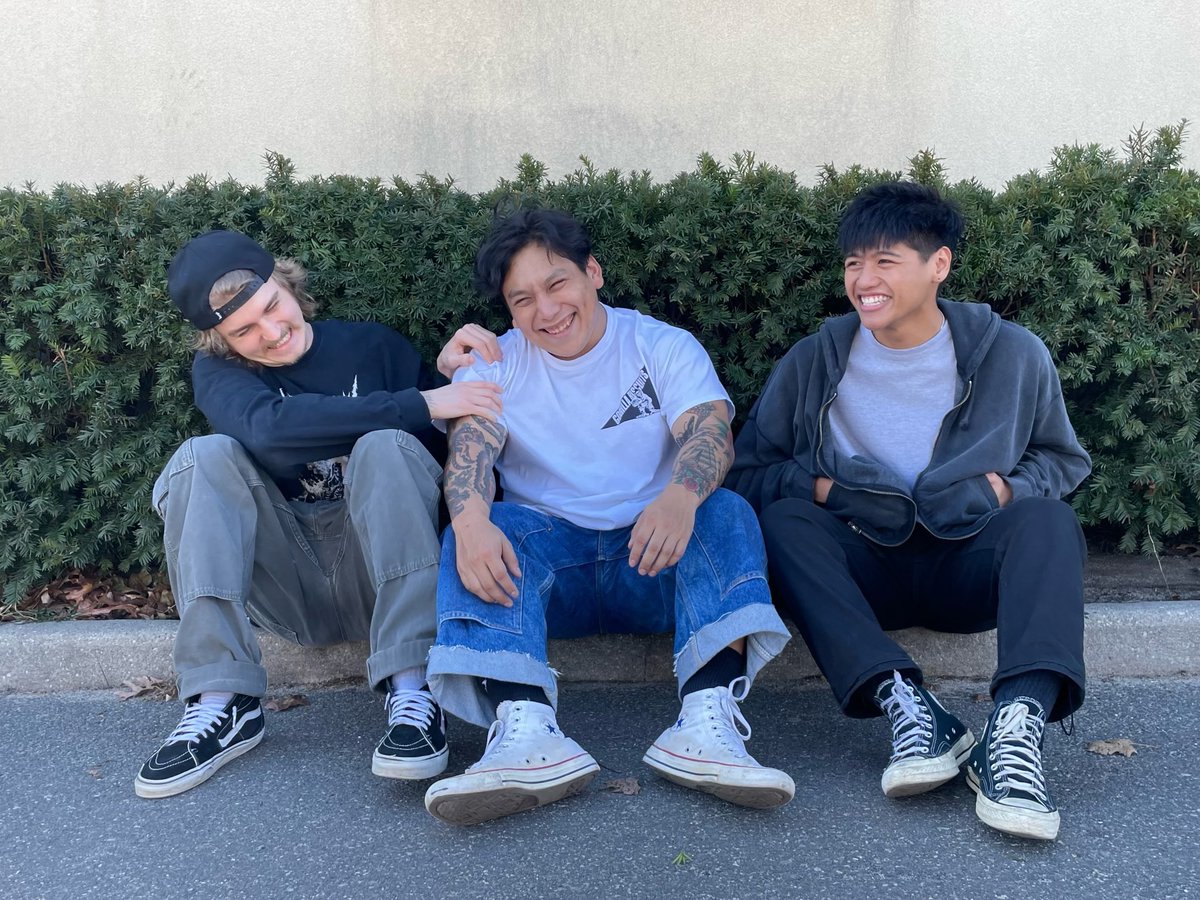 I recently had the opportunity to interview High Reach. We discussed how they started the band, musical influences, the writing and recording process for 'Demo 2023', collaborating with Takedown Records, the current Long Island music scene, and more. Check it out below.
First, thanks for the interview.
Thank you for having us, glad to be doing this.
Can you tell me how you started the band for those who may be unfamiliar with it? How did you initially become interested in music?
Dan and I (Chris) met in high school around 2014 and bonded over pop punk and hardcore and started going to hardcore shows together. We jammed and played high school shows then when I finished in the military we decided to start up a band for real. Then we met Kenny through our skateboarding friends and asked him to join. I initially got into music through video games and wrestling. I frequently listened to Batista's intro theme.
Who are some of your biggest musical influences?
Basement, Title Fight, Citizen, Algernon Cadwallader, Nirvana, Daylight, Smashing Pumpkins, blink-182
You released 'Demo 2023' in April. What have you thought about the listener reaction to it so far? Have you been pleased with how it's been received?
It's been cool seeing our friends who play in heavier bands tell us they like the demo and listen to it a lot. Shoutout Raid shoegore.
What was the writing and recording process like for it?
It was a long time in the making and a lot of trial and error. We had like 4 other songs and scrapped them and also recorded the demo twice. We recorded and mixed everything ourselves with no experience. Big thanks to Mike Varley for helping us out.
I really like the release. I think it's fantastic. "Calm Parting" is one of my favorite songs from it. Can you tell me about writing that song specifically?
I wrote the chorus, Dan wrote the intro, and Kenny wrote the ending. That one came pretty easy.
You released it through Takedown Records. How did it work out for you to sign with them and how has the experience been so far?
Dylan always put on for Private Mind and the hardcore scene here and we always put on for the shackled dudes. He was hyped to hear when we started a new band and was totally on board to put the demo out through Takedown.
Takedown also released a cassette for the demo, which sold out. Is there any chance that you're planning on releasing more cassettes or potentially a vinyl release?
We'll have a few of the tapes at upcoming shows, but that's about it. For now just focusing on working on new music.
How important is having physical media like cassettes or vinyl to your band?
I think it's cool to have something physical to represent the work we put in. So it means a lot when people go out of their way to purchase them instead of only listening to the streaming.
You're from Long Island. The scene has a great history for music. In recent years bands like Koyo, Stand Still, Private Mind, and more have been getting a lot of attention. What are your thoughts on the current scene? Who are some of your favorite bands from the area currently?
It's cool to be a part of this era of hardcore and have the scene support us and that there's a lot of new bands making moves. Also cool that there's pretty much a show to go to every week. Shoutout Hangman, Somerset Thrower, Raid, Pink Mist, Comeuppance, Ennui, Heads Will Roll, Blame God, Stabbed, Heavy Hex, Montclair, Fool's Game, Esteban, Hardknock Records, Bad Idea collective.
Follow High Reach:
Follow Sound In The Signals: