Johnny Baseball - Sound In The Signals Interview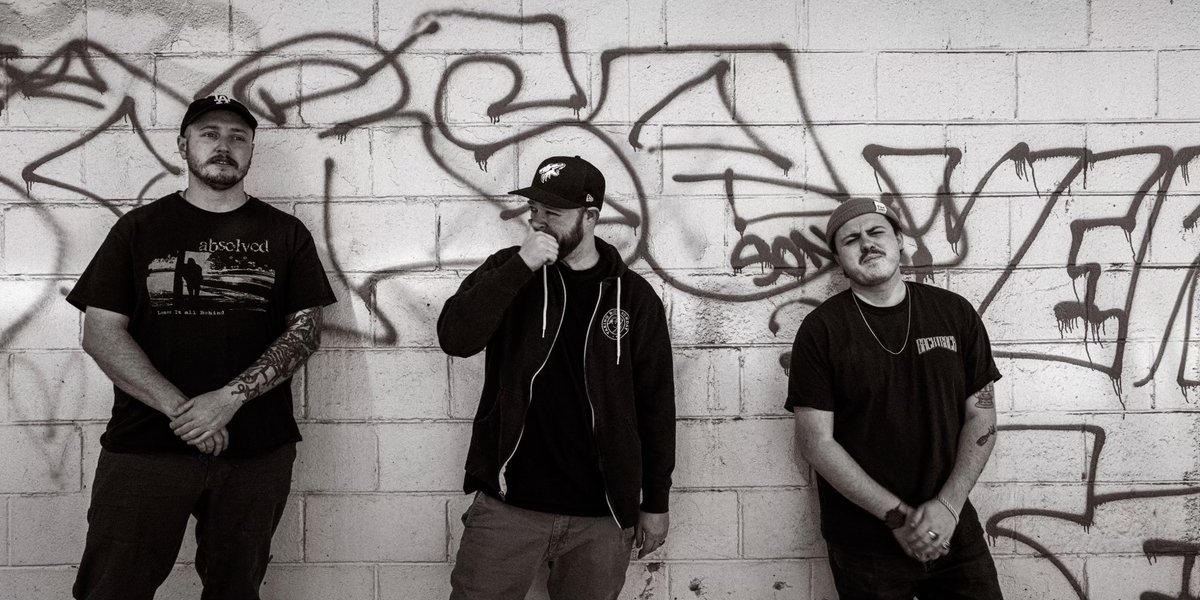 I recently had the opportunity to interview Evan Lawrence of Johnny Baseball. We discussed musical influences, writing and recording new song "Bang Like That", when to expect new music, and more. Check it out below.
First, thanks for the interview.
Thank you for having us!
Can you tell me how you formed the band for those who may be unfamiliar with it? How did you initially become interested in music?
Johnny Baseball was started back in 2012 as a pop-punk side project for a metalcore band my best friends and I played in back then. We played shows in UT over 2012-2013, released a couple demos, and then left the project behind as we went on to pursue careers, school, other interests.
In 2022, I started Johnny Baseball again with a couple other close friends to work on releasing new music and playing shows again. We have all played in bands before, and were all ready to get back at it. Each of us started playing music in high school, and I don't know that I could tell you where it started for each of us - I think we all knew from a pretty young age that we wanted to play music.
Who are some of your biggest musical influences? Why?
We each have pretty vastly different influences in music, and that makes it fun to come together and write stuff that touches on all of it. Our guitarist Phil grew up on bands from the late 90s and early 2000s like Lifetime, Rufio, Saves the Day, Fenix TX, Taking Back Sunday, Thrice. I'm going to give an answer here that no one's ever said before and tell you Blink is my biggest influence and will always be my #1... My formative years were all 2000s Myspace-era emo, pop-punk, and hardcore. Our bassist's favorite artist is Ray Lamontagne and if you ask him nicely, he'll show you a John Mayer tattoo - so we cover a lot of bases.
I think of bands like Set Your Goals, NFG, Midtown, No Trigger, as probably a good collective influence for Johnny Baseball.
You released your newest single "Bang Like That" in January. Can you tell me about writing and recording that song?
Bang Like That was a really fun song to write. We didn't really slow down after putting out the EP in November and had kept writing a ton of new shit, so we dropped a single like 60 days after the EP came out. Phil came to us with the intro guitar part, swore up and down it wasn't the exact same thing as What's My Age Again (it's not), and we put the rest of it together over a couple days. It's really fun to just write a whole song talking shit.
We've recorded the EP, Bang Like That, and our new unreleased tracks with Nic at Grotto Audio and I can't say enough good things about this dude. He recorded, mixed, mastered, and drummed on all of our songs and is incredibly talented.
Can we expect more new music this year? What can you tell us about it so far?
Yes! Super stoked to put our new stuff out. It will probably take the shape of a new EP coming out late 2023. I think there's probably some evolution in the sound, but the heart of anything Johnny Baseball is catchy punk songs that are fun to move to and sing along to - and that's what you'll get with the new stuff.
Your EP 'Don't Talk About It, Be About It' came out last year. Have you been pleased with the response it's received so far? What are your thoughts looking back on it now?
Yeah, absolutely. We put that EP out basically out of nowhere and hadn't been able to play shows until this month (today, 2/17!) and were a total unknown in SLC. The DIY-at-large scene in SLC and Utah is full of so many kickass punk, emo, hardcore bands that share a lot of the same spaces and it's exciting to me that there are people out there that want to listen to our shit and see us play.
Is there any chance that you have plans for a physical release of the EP such as vinyl, cassettes, and/or CDs?
My buddies Earthworm and Clesh (kick-ass hip-hop based out of Ogden) released one of their last EPs as hand-made Gameboy cartridges turned into thumb drives, and it was the coolest and funnest way to put out physical media. If we ever release physical media, it'll probably be something goofy like that.
For anyone who hasn't heard your band, which song would you recommend they check out first? Why?
Man... I'd say Still Holla or Bang Like That. My two favorites.
Thanks for taking the time to answer the questions. Do you have anything else that you would like to add?
You're awesome for doing this. Thank you!
Follow Johnny Baseball:
Follow Sound In The Signals: