saturdays at your place - Sound In The Signals Interview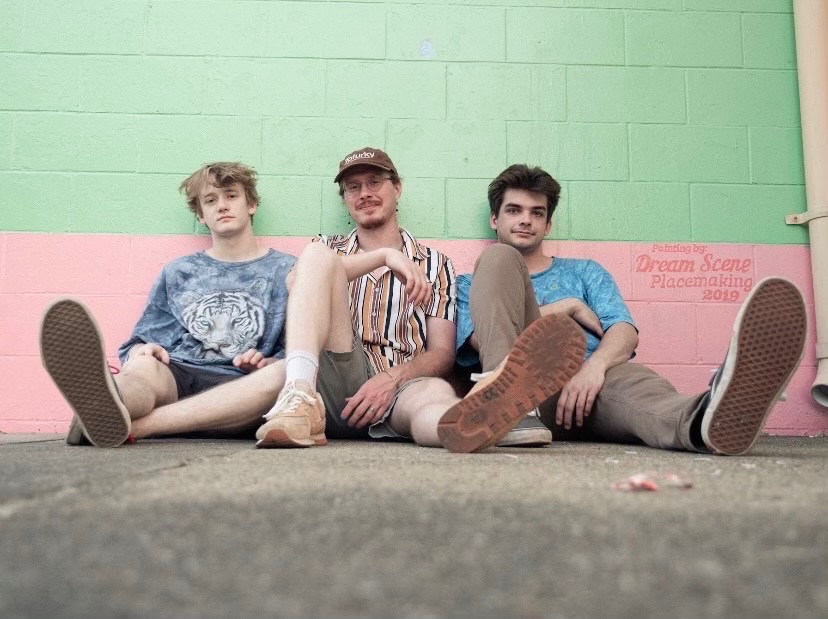 I recently had the opportunity to interview
saturdays at your place
. We discussed the writing and recording process for upcoming EP, 'Always Cloudy', how unpredictability is one of their favorite aspects of writing music, the song they are most excited for fans to hear, signing with No Sleep Records, vinyl, and more. Check it out below.
First, thanks for the interview.
Thanks for reaching out!
You new EP 'Always Cloudy' will be out Friday, January 20th. Can you tell me about the writing and recording process for it?
Our writing process is sort of a combination of individual and group efforts. Usually one of the three of us will show up to a rehearsal with an idea (maybe a verse or chorus) and we will pick up where they left off as a group to write the rest of the song. A lot of our songs, even going back to our first release, start off with a predictable structure then take a left turn about halfway through into a sort of "controlled chaos." This unpredictability is one of our favorite aspects of the music we write.
What can you tell us about the EP so far?
The track list is more or less in the order that the EP was written, so you can kind of see the progression of our songwriting throughout it. All the positive feedback we've been getting for the singles is making us eager to get the whole EP out.
Do you have a song that you're most excited for people to hear? Why?
The closing track on the EP is one of our favorites to play live. It's a bit of a departure from our typical sound and combines a few elements of heavier styles of music we've been wanting to explore for a while.
You released the single "it's always cloudy in kalamazoo". Have you been pleased with the response it has received so far?
Yeah! This was our first release through No Sleep Records, and the overall buzz surrounding our signing has been really exciting. Twitter is wild.
What made you decide to pick it as the single for this upcoming EP?
Between the first two singles we've released (Tarot Cards and Hospital Bed) and the release of our newest single, we've sort of highlighted the range of styles we used to write the EP.
You signed with No Sleep Records. How did it work out for you to sign with the label and how has the experience been so far?
Chris reached out to us on Twitter and the rest sort of just fell into place. Our experience so far has been great. It's obvious that everybody involved with No Sleep is passionate about this scene and it's been really cool to be welcomed into the family. We're very excited about the possibilities that this will help us unlock.
Do you have any favorite No Sleep artists or albums past or present?
I (Mitch) spent the majority of my high school and college years listening to bands like The Wonder Years and Hot Mulligan, so it's cool to be working with the same people that helped get them to where they are now. It's also really exciting to be joining bands like Good Sleepy and Worst Party Ever in this new generation of No Sleep bands.
They'll be releasing vinyl for the EP later in 2023. What can you tell me about the vinyl release in terms of packaging and variants?
We know that it's going to be a 7" rumored to come out around spring-summer time. We know that we want to make the experience as personal and special as we can for those who pick it up. The art is a secret for now but I will personally promise right now that I think the design is cool.
Thanks for taking the time to answer the questions. Do you have anything else that you would like to add?
Listen to FinalBossFight!
Follow saturdays at your place:
Follow Sound In The Signals: