La Croix Can Recycling Center - Sound In The Signals Interview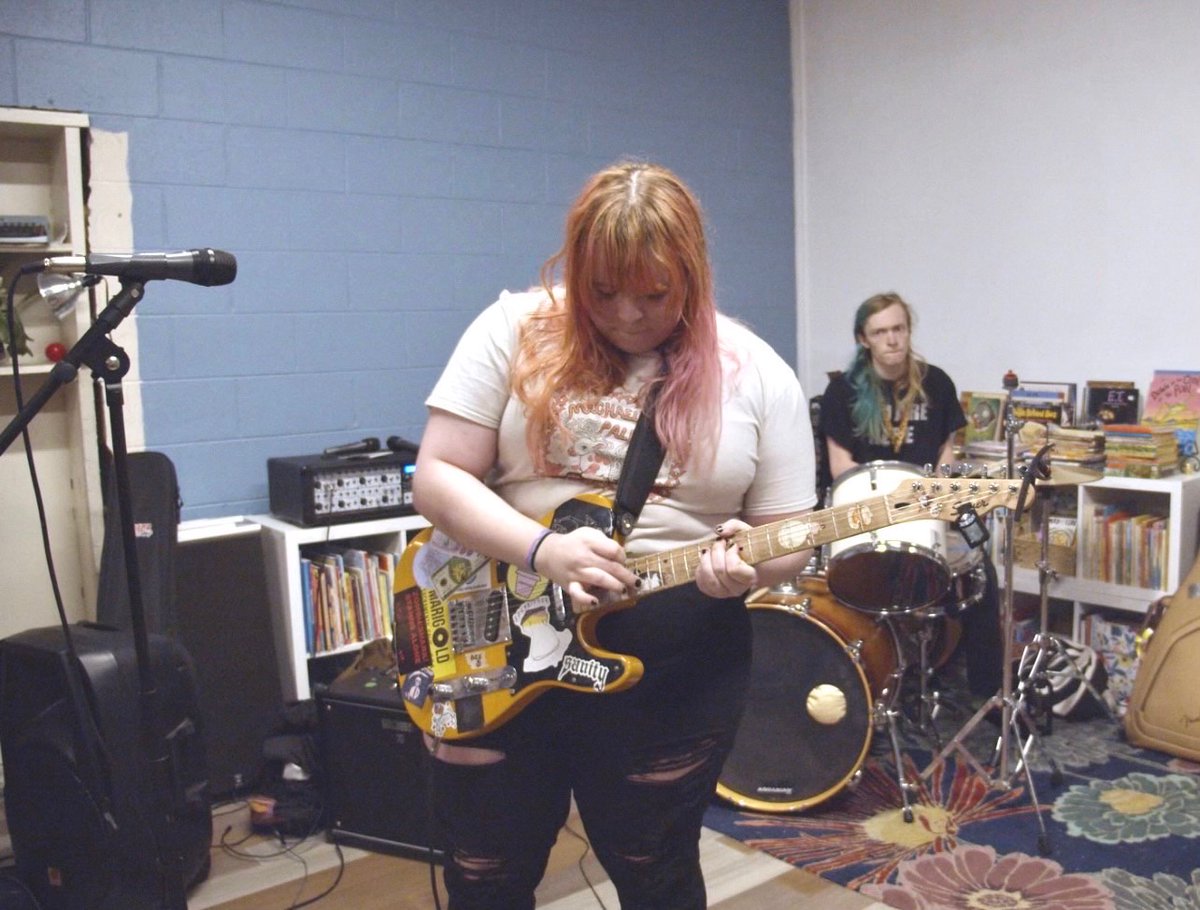 Shane Dixon
I recently had the opportunity to interview
La Croix Can Recycling Center
. We discussed starting the project, musical influences, new song "Trash Mammal", songwriting, signing with Messenger Bag Records, when to expect new music, and more. Check it out below.
First, thanks for the interview.
Thank you! I was very excited when y'all reached out to me!
Can you tell me how you formed the band for those who may be unfamiliar? How did you initially become interested in music?
Well originally it was just a solo project I started in my bedroom in late 2020. It's still that but now I have people to play with me live. In late 2019 I had gotten into the local diy scene in my hometown and then after the pandemic started I got really into the diy emo Twitter space with bands like Guitar Fight From Fooly Cooly, Oolong, and Ogbert the Nerd. I started making a lot of friends that made music and I had been playing for years so they encouraged me to do the same.
Who are some of your biggest influences?
Best Witches and Sports. are probably my biggest ones. Marrieta and Joyce Manor also play a big part into it, I like to make nice little emo ditties, but I also love to play them faster than they probably need to be played.
You recently released your new song "Trash Mammal". Can you tell me about the writing and recording process for the song?
I wrote the chorus and verses back in December or January of last year on my acoustic while just messing around in a new tuning. From there I just messed around more until I had a bridge that fit it and wrote everything else around it.
What's your favorite part of songwriting? What do you find to be the most challenging aspect of writing?
I love the process of writing a riff and fleshing it out into a full song, especially writing bass for it as I usually use it in somewhat of a lead fashion more than rhythm. I'm not a big fan of writing lyrics however, it usually puts me in a funky mood purely because of what I normally write about.
Can we expect more new music in 2023? Is there any chance that you're working on an EP or album?
lp1 sometime late spring/early summer, trash mammal will be part of it, but I'm waiting to officially announce it until the second single.
With the release of the song, you also announced you've signed with Messenger Bag Records. How did it work out for you to sign with the label?
It started with me reaching out to mbr to do an anniversary run of my first ep "passing the time" and then after talking about the project in a group Cooper (co owner of mbr) dmed me asking about the status of lccrc since a few months before I had announced I was taking a break from it. They asked if I was looking to get signed for future releases and I said yes!
Your EP 'Passing The Time' had a cassette run and it's currently sold out. Is there any chance that we'll see more cassettes or potentially a vinyl release anytime soon for that EP or a future music release?
Probably not unless I decide to rerecord it entirely, it was before I really found my voice so I always kinda cringe at it and some of the lyrics. There will definitely be at least one tape run for LP1 and I hope at some point it could get a vinyl release.
Thanks for taking the time to answer the questions. Do you have anything else that you would like to add?
Listen to towhead, listen to silithyst, listen to onlinefriends, and listen to east valley riflemonks (only on bandcamp at the time of writing this).
Follow La Croix Can Recycling Center:
Follow Sound In The Signals: