Ryan Oakes - Sound In The Signals Interview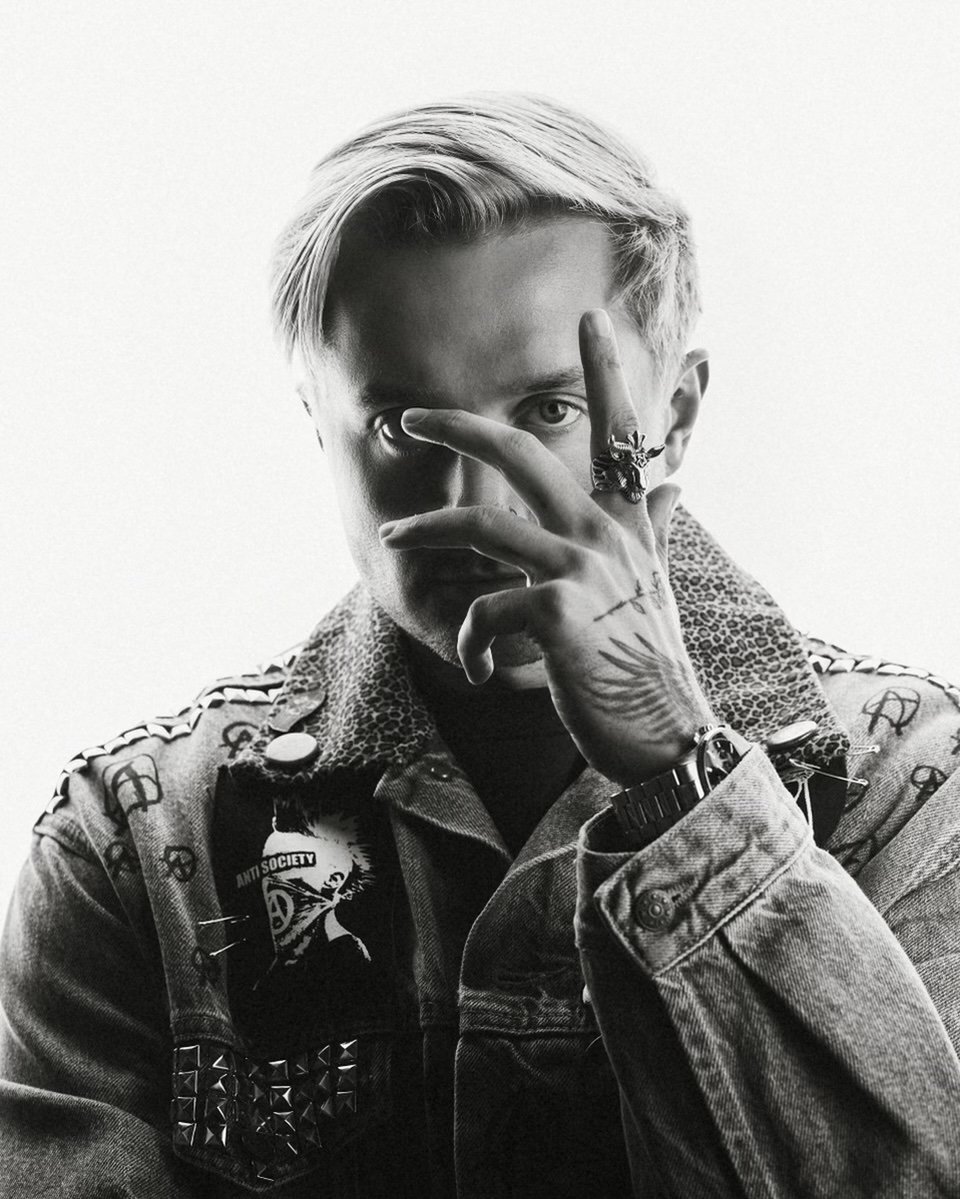 Travis Shinn
I recently had the opportunity to interview Ryan Oakes ahead of the release of his new song "White Flag", which is out today. We discussed what inspired him to pursue music, the writing and recording process for "White Flag", collaborating with Josh from Magnolia Park, coordinating stunts for the new video, plans for 2023, and more. Check it out below.
You gave up your sports scholarships to pursue a career in music despite reluctance from others. What inspired you to pursue music? How are you feeling about it after your success?
It honestly breeds from being pretty stubborn. Once I started messing around with music for fun I got tons of hate and people saying that it's not really going to go anywhere and to make sure I had a back up plan. As soon as people say stuff like that to me a switch goes off in my head where I'm like "Okay cool, watch me do it then". It took about ten years to figure things out and get to the current position I'm in but I'm definitely trying to find a balance where I'm proud of how far I've come but also acknowledge I'm still quite far from where I'd like to be. It feels great to have made it this far, but I really believe over the next few years it's going to blossom to a place where it's hard to wrap my head around.
You're about to release your new single "White Flag" with Magnolia Park on December 9th. Can you tell us more about the writing process?
So funnily enough, this song almost didn't make the album. We went in and reproduced the entire beat and suddenly it was my favorite out of all of them. It's super wild how just a few changes to the production can do a 360 on an entire song. It was initially super pop punk singy verses with no rap, and then we flipped the verses to more of a hip hop vibe and then added the rap and the song was completely transformed into something special. We've been pushing to genre blend while also making something new and I think this is a perfect example of that working well.
Can you tell us more about the recording process? What came easiest in the process and what took more time?
The first version of the song came super easy, dialing in the production switch was definitely the hard part. We could hear how special it could be if we nailed that so we really pushed ourselves to find the right sounds to give it a fresh new sound.
What was it like working with Magnolia Park. What did it bring to your music and the process?
Working with Magnolia Park was great, I've been fans of what they've been doing since I found them on Tik Tok. I think it was super cool how Josh, their lead singer, was up and open for doing a little rapping as I haven't heard it on a Magnolia Park track yet. Him being down to leave his comfort zone definitely got me amped up especially because he nailed it! He definitely gave the song a fresh new vibe that I think it was missing.
You're also set to release a video with the single. What are a couple of your favorite moments from recording it? What are aspects of creating videos that you currently enjoy?
Honestly, just having the stuntmen from the Marvel movies come out to the shoot and coordinate the stunts. I felt like a badass Hollywood action movie actor for the day when we shot this video. I was jumping out of two story windows, being thrown through walls, and even burned a building down.
What else is coming up for you in 2022 and 2023? Are you currently working on new music?
Always working on new music! White Flag is one of the first few singles from my first album, but simultaneously we're in the middle stages of a second album as well. I'm doing this in hopes I'll be able to spend most of next year on the road and really get some touring in. I want to be able to thank my fans in person for all of their support so I'm super excited to be able to do that.
Thanks for taking the time to answer the questions. Is there anything else that you'd like to add?
Just to go stream "WHITE FLAG" with Magnolia Park which is available now.
Follow Ryan Oakes:
Follow Sound In The Signals: