FEELSGOOD - Sound In The Signals Interview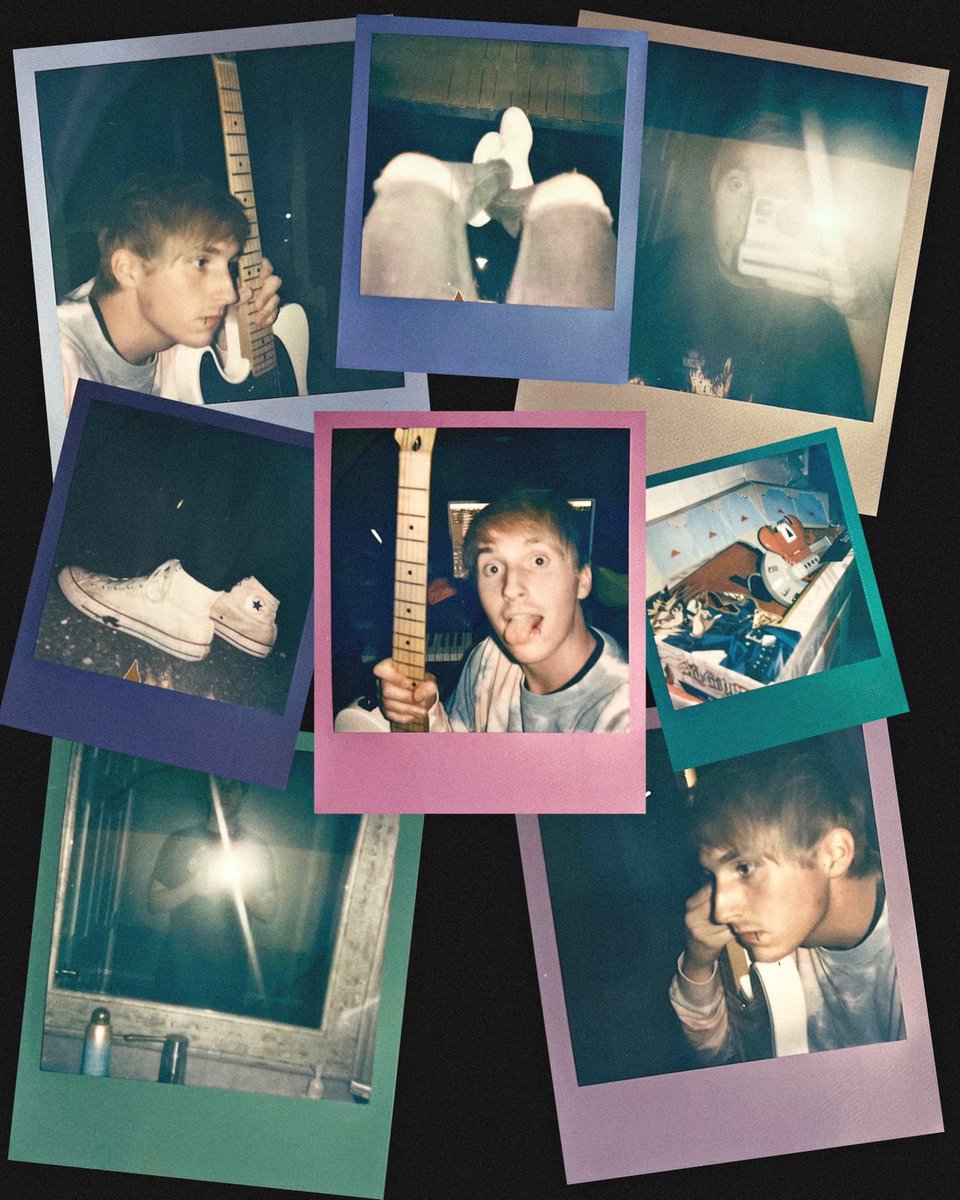 I recently had the opportunity to interview
FEELSGOOD
from before the release of their new EP, 'Pretty Cool'. We discussed how Sad Summer Fest inspired the creation of the band, musical influences, songwriting, and more. Check it out below.
First, thanks for the interview.
Well thank YOU for having me! Stuff like this really does help all of us smaller artists in the scene, so it means a lot!
Can you tell me how you formed the band for those who may be unfamiliar? How did you initially become interested in music?
This band kinda formed on a whim out of nowhere earlier this year. I'm about to get into specifics, so strap in. Back on April 27th, Sad Summer Fest announced that they were gonna host a battle of the bands competition for small/local artists and bands for a chance to win an opening slot at one of the dates of the festival. I thought to myself, "there's absolutely no way I could pass this opportunity up." But the thing was, the submission date was on May 2nd which was only 5 days away, AND you needed to submit your music on Spotify.
This band didn't exist yet, nor did I have any music written or recorded that was just ready to go. So within minutes, I started to write and record a brand new song right there on the spot. I fully wrote and recorded that song in my bedroom in 26 hours straight almost nonstop. Then I sent it to my friend, Tyler Skye, who was down to mix it and master it in only a day.
While that was happening, I got some artwork done, and when the song was finished, I immediately uploaded the song through a distributor. Through an immense amount of luck, the song was officially released on Spotify at noon on May 2nd, we filled out our submission, and thus FEELSGOOD was officially born that day with the release of our first single, "Everything Is Fine." I'm sorry, I sorta took you through a journey there. Oh, and watching Green Day music videos on YouTube in 2014 for the first time is what got me interested in music.
Who are some of your biggest musical influences and how did they help shape your sound?
I'd say the biggest musical influences on this band are definitely 5 Seconds of Summer, With Confidence, and Waterparks. I've always been a fan of the poppier side of rock and pop-punk, hence why I say we are a pop rock band.
You recently released new song "Pretty Little Liar". Can you tell me about writing and recording the song?
So "Pretty Little Liar" was a song I had actually written about a year and a half ago at this point for an entirely different band I was in. FEELSGOOD originally had a couple other songs that we were going to release, but after a shakeup with the lineup, I decided to scrap those songs and bring back this one and rework it into the ideal "FEELSGOOD song." I recorded this song entirely in my bedroom as well like all of our other songs. A year and a half ago when I was originally writing this song, the idea was sparked because whenever I would call my girlfriend pretty, she would say that I was lying and that she wasn't. That's how I came up with the lyric, "She calls me a liar for calling her pretty", and then the rest of the song followed.
Do you have a favorite lyrical or musical moment from it? Why?
My favorite moment from this song is definitely the bridge. I don't know, there's just something about it that scratches an itch in my brain. Oh, and of course the random breakdown at the end of the song is pretty great. I had to please the hardcore kids somehow.
You've released a few singles this year. Are you working towards an EP or album? If so, what can you tell us about it so far?
So all of the singles that we have released this year are going to be packaged together into an EP sometime during December. This is just to encapsulate the first era of FEELSGOOD really.
Is there any chance that we'll hear more new music this year and/or what are your plans for the remainder of the year?
Our last single of the year is a song called "Nostalgia's A Bitch" which came out December 2nd. And then like I said before, all of the songs will be packaged into an EP later in December.
Thanks for taking time to answer the questions. Do you have anything else that you would like to add?
I guess I shall take this time to plug my band FEELSGOOD. We're on Spotify and stuff which is pretty neat. We have an Instagram called @thebandfeelsgood as well as a Twitter called BandFEELSGOOD so please go follow us on there. Stay hydrated. Drink lots of water and only water. And of course thank you so much for having us!
Follow FEELSGOOD:
Follow Sound In The Signals: