Summer Heights - Sound In The Signals Interview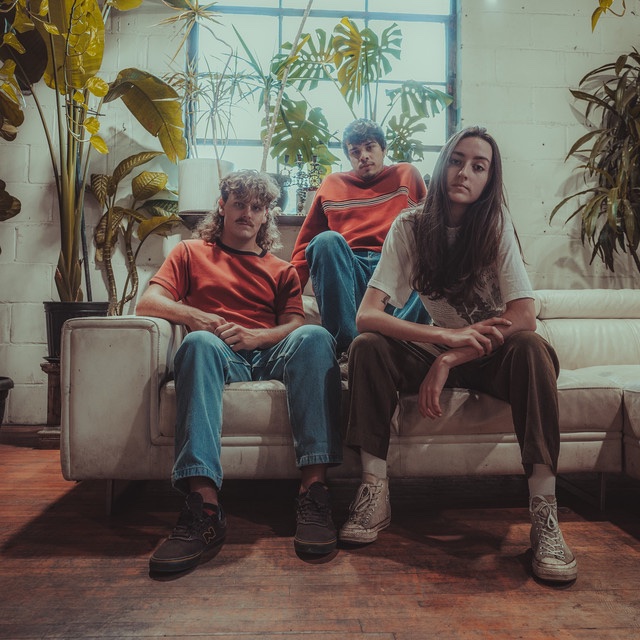 Jono
I recently had the opportunity to interview Josh of
Summer Heights
. We discussed the writing process for new song "Pull My Finger", musical influences, a favorite lyrical moment in the song, filming the music video, the potential for more new music, upcoming shows, and more. Check it out below.
First, thanks for the interview.
Thank you for this interview. We really appreciate the opportunity.
You recently released your new song "Pull My Finger". Can you tell me about writing and recording the song?
The writing process for Pull My Finger was one of the most unique in terms of our band's writing style. This song started out as just myself (Josh) and Noah jamming at a practice a cool riff Noah came up with, which ended up being the opening riff. We've developed great chemistry working together over the years, and when we were playing to that riff we essentially played the song in its entirety in just one playthrough. We both know how the other tends to structure songs, and each other's writing styles, so it was very organic in how we wrote it.
Have you been pleased with the response it has received so far?
So far we have been very pleased with the response of the song. The feedback we have gotten about Pull My Finger has been overwhelmingly positive. It has been a ton of fun to play it live, everyone seems to really enjoy it!
I really like the sound of the song and the sound of your band. How did you develop your sound and who are some of your biggest influences?
We've been developing our sound since Noah and myself started working together back in early 2018, before we even formed Summer Heights. Building off each other, and using each song as a learning opportunity to see what works and what doesn't work has really helped us in developing what Summer Heights sounds like. Some of our biggest influences are bands like The Wonder Years, Citizen, Turnover.
Do you have a favorite lyrical or musical moment from the song?
For me personally (Josh), my favourite moment of the song is when Noah comes in during the second verse with the lyrics "Reasons I'll Never Change...". I always feel like that is a powerful moment in the song.
You released a video for the song. What was the video shoot like and who came up with the concept for it?
The video shoot for this song was an awesome experience. We spent the whole day filming at different locations trying to get as authentic emotions as we could to capture on camera. The whole day was a blast, and the memories I have from that day will not soon be forgotten. It felt more like friends having a good time rather than filming for a music video. For the concept of the video we had a few meetings over zoom to discuss some ideas, but a lot of the brain storming came from Noah.
What is your favorite scene from the video?
My favourite scene personally from that day is at the very end when we were at the Eaton Centre in Toronto. It felt to me the perfect conclusion to a great day, everyone was feeling good, and even though we were just walking around lip syncing, it felt like a very personal part to the video.
Can we expect more new music soon? If so, what can you tell us about it so far?
I don't want to spoil too much, but we do have some new music in store for the future. All I can say for our next single is that lyrically it is the most personal lyrics we've written, and shouldn't be too long of a wait from now.
Thanks for taking the time to answer the questions. Do you have anything else that you would like to add?
Thank you again for this opportunity! We have some pretty exciting shows coming up in November we would love to see people at. Some highlights from those would be our Pull My Finger Release Show at Hard Luck in Toronto, as well as some shows in Ottawa and Montreal with our friends in Second Harbour.
Follow Summer Heights: