Glow & the Dark - Sound In The Signals Interview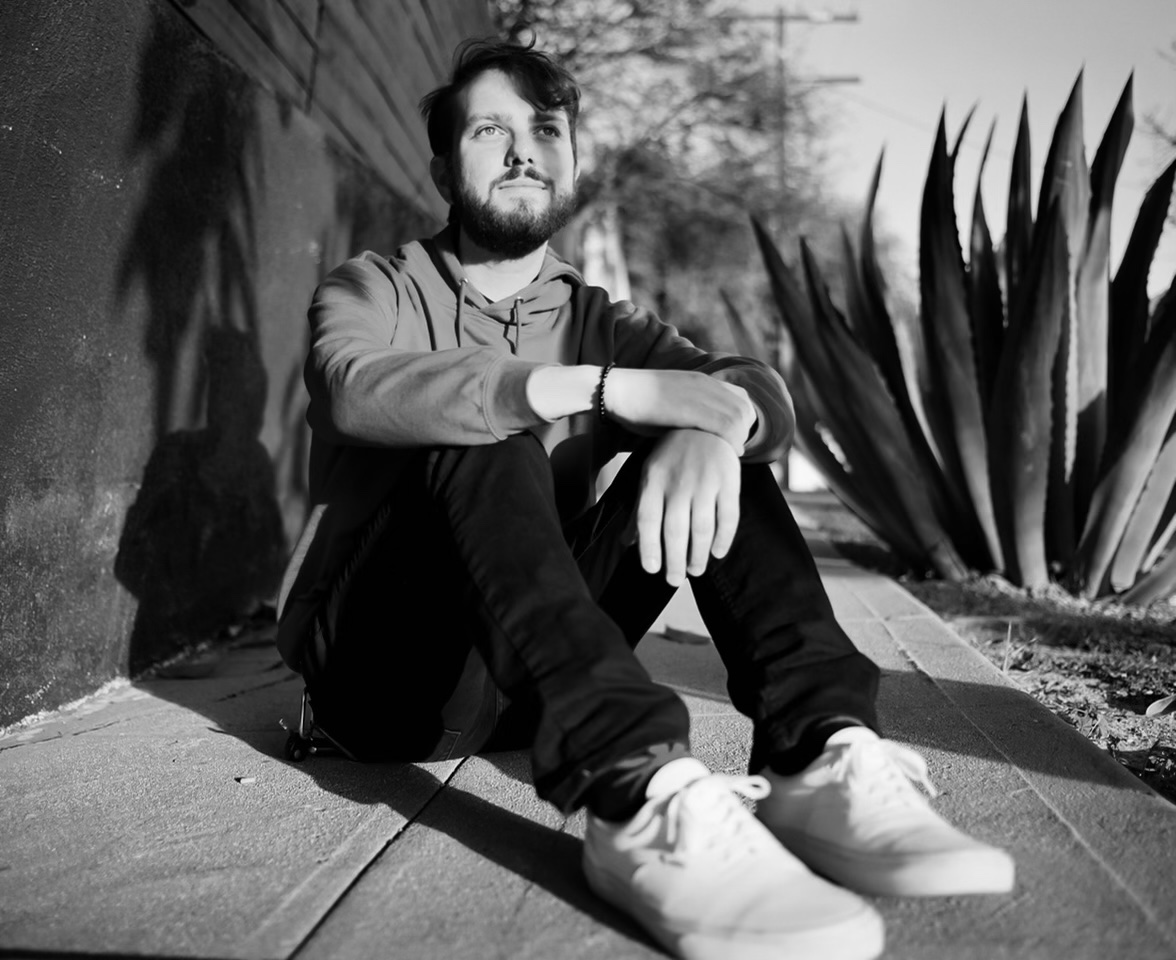 Geffen Shichor
I recently had the opportunity to interview AJ Peacox of
Glow & the Dark
. We discussed his introduction to music, when he decided to pursue a career in music, the writing and recording process and lyrical themes explored in new EP, 'holy shit', what he hopes fans take away from the EP, and more. Check it out below.
First, thanks for the interview.
Thank you so so much for having me!
Fans will recognize you from Sundressed and Tiny Stills and your solo project, Glow & the Dark. What initially inspired you to pursue music and what inspired you to start a solo project?
My parents were both musicians, so I was always around music growing up. I started playing saxophone in the 5th grade, and still do, but it wasn't until I picked up bass in the 7th grade that I wanted a career in music. Middle school was really difficult for me due to bullies and mental health issues. I taught myself guitar and started recording songs and playing out at open mic nights. That was something I could do on my own as an escape.
I started this solo project during Covid lockdown as a means to stay sane, and decided to keep it going once Dark Horse Coffee Records picked up the project.
Your released your new EP, 'holy shit', on Friday, November 11th. Can you tell us more about the writing process and the lyrical themes you explored?
I wrote all the songs for this EP in a notebook that I took on two tours at the end of 2021. They all started as lyrics or poems first, and music came second. I had never written this way, and really enjoyed to find that it worked! The themes of this EP deal with death and break ups. The title refers to the things that are holy in your world when you're in a relationship, and what happens to them when the relationship ends.
Can you tell us more about the recording process? What came easiest in the process and what took more time?
We recorded this record with Daniel Charlson (Dark Horse Coffee Records) at Singing Serpent Studios in San Diego. The process was fairly quick, only taking about 3 half-days to record. One of the fun challenges was recording the acoustic guitars. My friend and audio engineer Nick Brumme set up his gear in a big house, and we tracked them separately from the rest of the instruments. You can hear birds chirping outside the windows of the room we recorded in!
What do you hope fans take away from the EP?
These songs are much different from other Glow & the Dark releases. I hope that's refreshing for fans. I also hope people grieving the loss of a friend or the end of a relationship can listen to these songs, and feel less alone going through it.
You released "The W" featuring Lady Captain, which you've said was the first song you wrote for the release. What can you tell us about writing it and recording it specifically?
When I got home from tour with my notebook full of lyrics, I started organizing lines by theme. Almost all of the lyrics for "The W" were on the same page, and went together seamlessly. Once I strummed some chords and added a drum beat, the song instantly came together! It made me think, "hey, this is working!" I kept the instrumentation super minimal because I wanted the story of the song to take the spotlight.
What else is coming up for you in 2022 and 2023?
This year we'll be contributing a Christmas song to A Very South Bay Xmas 2022 - an annual musical compilation and xmas event in the South Bay of LA which raises money for the Love Like Lexi Foundation. More info at @averysouthbayxmas on Instagram.
Thanks for taking the time to answer the questions. Is there anything else that you'd like to add?
Go check out my friend Esteban's Tapir conservation organization in Costa Rica, Nai Conservation: @naiconservation
Follow Glow & the Dark:
Follow Sound In The Signals: