Lovewell - Sound In The Signals Interview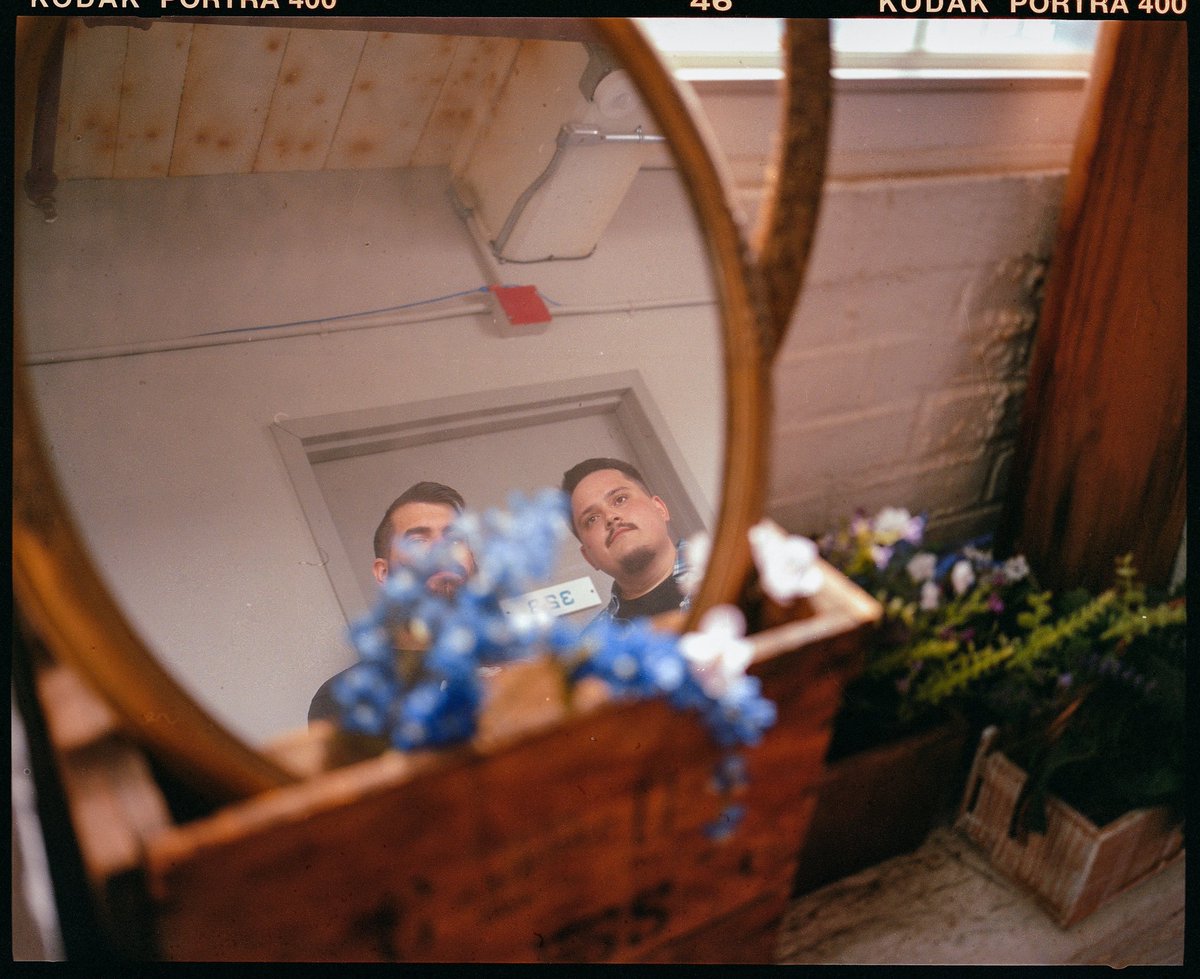 I recently had the opportunity to interview
Lovewell
. We discussed how they developed their sound, musical influences, their upcoming EP 'Around the Flowers', favorite lyrical and musical moments from the EP, releasing cassettes, and more. Check it out below.
First, thanks for the interview.
Thank you for reaching out!
Can you tell me how you formed the band for those who may be unfamiliar? How did you initially become interested in music?
Joe and I (Mark) met in 2013. I was working on a solo project and was looking for somebody to produce it, and some mutual friends suggested I reach out to Joe. Our paths had crossed several times over the years, but we never formally met until then. We quickly found that we had a lot in common musically, and overall worked really well together on my solo stuff. After five years of sending ideas back and forth, we finally decided to start Lovewell.
I really like your sound. How did you develop it and who are some of your main influences?
Our influences are all over the place. We both grew up playing in various hardcore and metal bands, but always loved the sound of bands like Balance and Composure, Tigers Jaw, Title Fight, Daylight, etc. We were really trying to replicate the Title Fight sound on our first EP, but it just wasn't our strong suit. We started writing songs that were more melodic and little more mellow that allowed me to sing in a way that felt more comfortable and just sounded better overall.
Your new single came out October 14th. What can fans of your previous music expect from this new song?
"Around the Flowers" was a song I started working on a couple years ago. It's a great continuation of the sound of our last release, while also drawing from some of our heavier influences.
You also have a new EP coming out soon. What can you tell us about it so far?
It's called Around the Flowers and will be out November 11th on Clever Eagle Records. We couldn't be happier with how this record turned out. Joe produced and tracked the whole thing, so we were able to spend a lot of time working out some different ideas and trying new things. We hope all of you like it.
Did you try anything new with the writing or recording process this time around and/or can you tell us more about your process?
I'm always writing songs acoustically. A lot of these songs were written during the pandemic, so we weren't getting together and jamming out ideas often. I would send the basic ideas to Joe and he would put his take on it, adding leads, restructuring parts, etc. The recording process was very reminiscent of 2013, recording my solo music at Joe's parent's house. We had a bunch of old friends help us through the process as well, and it was just so much fun.
Do you have a favorite lyrical or musical moment from the EP?
The chorus of "Around The Flowers" is my favorite lyrical and musical moment of the EP. The lyrics embody the themes of the EP as a whole and the energy of it musically is cool.
You released a cassette for your last EP. Do you have plans for cassettes or possibly vinyl for this release?
We'll be doing a short run of cassettes through Clever Eagle records. They're available for preorder now.
Thanks for taking the time to answer the questions. Do you have anything else that you would like to add?
Thank you!
Follow Lovewell:
Follow Sound In The Signals: