Career Day - Sound In The Signals Interview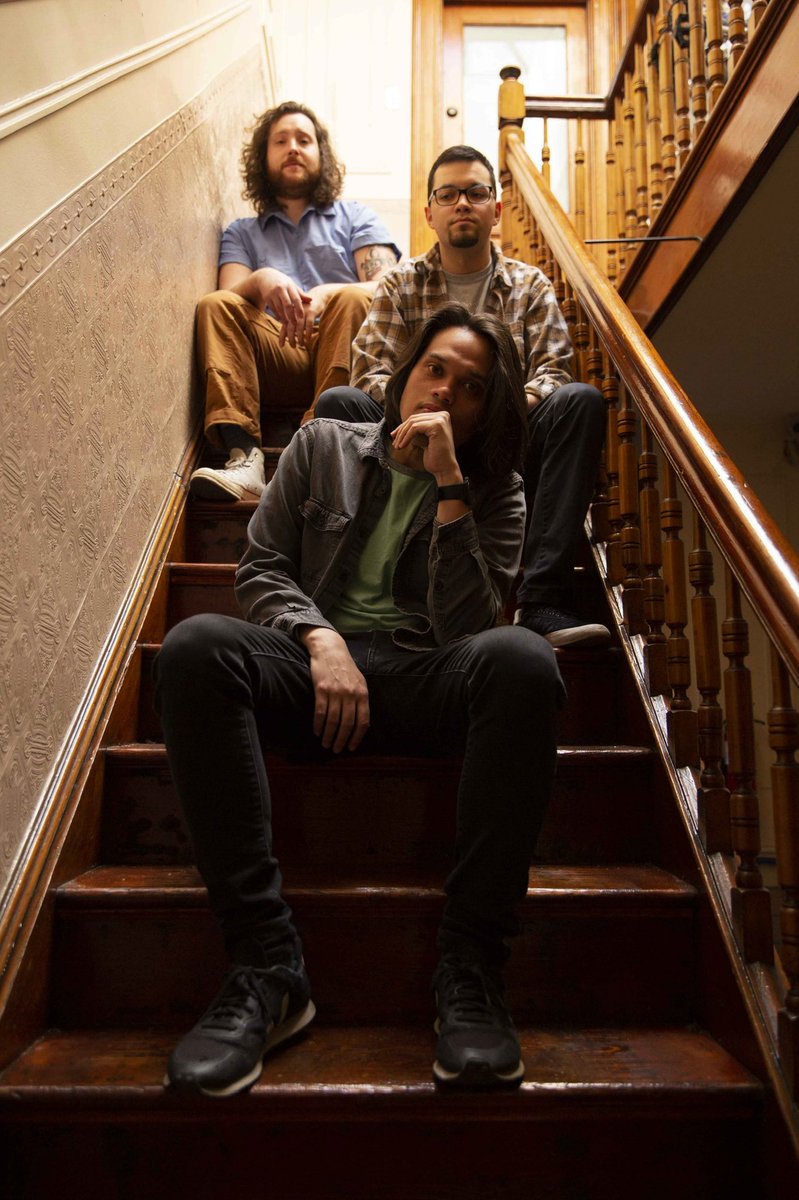 I recently had the opportunity to interview
Career Day
. We discussed their new album 'Where We've Always Been', exploring important issues through their music, meaningful lyrics, how music can be used to get people engaged in important issues, the significance of releasing physical media, and more. Check it out below.
First, thanks for the interview.
Thank you so much for having us! Love talking about this record.
You released your album 'Where We've Always Been' earlier this year. Have you been pleased with the response it has gotten so far?
The 2 months of the album being out has been so deeply reaffirming from the reactions and outreach we have gotten so far. A lot of thought and heart went into this, and a lot of heavy subject matter went in, so, for better or worse, a lot of self-image got put in and I was a bit anxious to see the response. Having people say things like "hearing this for the first time sounds like catching up with an old friend" and "this is a pop-punk album that sounds as 2000 as it does 2022" brings feelings I think we all have been chasing when putting music out.
I really liked your lyrical approach to the album and that you covered some topics that we don't always hear talked about in the genre. What inspired your lyrical approach to the album?
Much of this album is about social inequities, racism, classism, and the jarring amount of death and desperation we have seen in the years leading up to and especially during the pandemic. Strangely, despite how prevalent these issues have been in our daily lives, the pop-punk/emo scene has been deeply absent or handled them in very shallow ways.
With the scene's social shortcomings in mind, we really went out of our way to see how we could take catchy, anthemic rock music in familiar pop structuring, and infuse them with commentary that we felt was sorely lacking from the scene. We basically had the thought "what if the catchy music of blink, the Starting Line, New Found Glory, and Motion City Soundtrack got crossed with the lyrical social commentary of bands like Bad Religion, Thursday, Hostage Calm, and War On Errorism-era NOFX."
Do you have a favorite or most meaningful lyric from the album? Why?
To set the true but cliche response of "they're all meaningful to me" aside, I feel a lot of pride in the chorus of "No Problem," particularly: "don't want me heard; just seen / colorful scenery / until I don't agree / that's your problem now." Tokenization and reclaiming cultural identity are matters I have had to unpack and battle with for much of my life, so finding a way to pack all of that into a poppy hook was a real meeting of craft and cathartic release that I am really proud of.
I understand that some of your previous work experience at the ACLU of NY and your involvement in DSA and Philippine Solidarity had an impact on you while you were writing. Can you tell me more about that?
I have frequently found advocacy and organizing to be very difficult things to gain momentum with; everyone is so constantly exhausted by the fatigue that comes with working a job (or multiple jobs) to the point that, even if they are aware and passionate about issues, they usually are too burnt out to attend every Political Education zoom conference/lecture, or read every book/article about issues they care about.
Before the pandemic it was very difficult to get people to show up to rallies, and with the exception of Summer 2020, post-pandemic it has become difficult getting people to show up frequently. However, asking them to check out a 2-3 minute song that unpacks and analyzes issues of racism or state violence can be useful tools to get people engaged, and at that point you can connect them with direct action organizations that take on the fights that the lyrics speak on.
To further attempt to connect the artistry with the advocacy, we always have a QR code at our merch table when we play shows, that links to a google doc with some commentary about current event discourse at the moment, and directs people to links of advocacy orgs in the area that are focused on taking on those causes.
I really like "If Only". Can you tell me about writing and recording that song specifically?
That was a song that was one of the few that we had written just before the pandemic started, I believe February 2020. At the time, I was really struggling with processing grief. A lot of friends and family had suffered devastating losses, often to drug overdose or rapid sickness, and I just felt so broken by how I was struggling to be there for them because I was struggling with my own grieving.
With the pandemic hitting shortly after we wrote this song, it felt like death and grief had become an even more overwhelming force in our lives, and having this song be a bit of a place to channel that deep sorrow became a big driving force for deciding to stay a band through the pandemic.
Sadly, the week before recording in August 2021, my grandmother in the Philippines passed away, and due to covid-restrictions and the Philippine government's attacks on advocates, I could not safely go there for any of her services. Getting to record this song really became a place for me to just wail and lean into how pulled apart I felt in my issues with attempting to overcome grief.
You've released a couple cassettes. How important is physical media to your band?
While streaming is obviously the main way people listen to music, it still feels important to have physical media for any music you release digitally. Pragmatically, it is something that people can buy from you at shows or online that can go back into the band. More importantly, it feels valuable to have physical media as something to share with people who appreciate your art. It is great that in the streaming age, you can listen to anything and jump from band to band, song to song, genre to genre. However, there is some nice artistic romance to selling something physical and giving something where, whether its an EP or an album, for a short amount of time that person can just put in that tape, CD, or vinyl and share a private consistent experience of the music you made.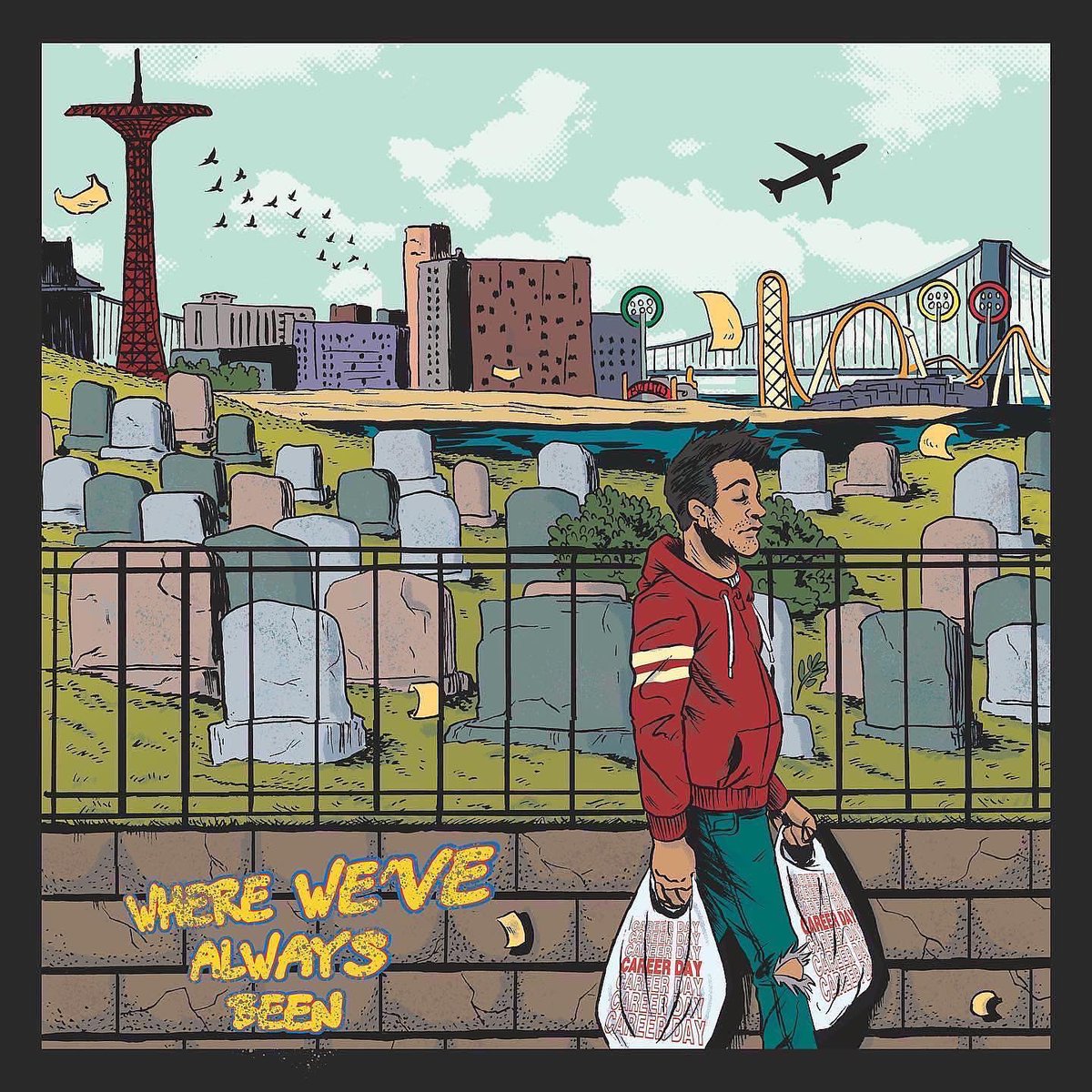 Is there any chance that we'll see a vinyl release for some of your music at some point?
We're sure hoping to, so please be sure to show friends the album! Haha. Would truly love to have this album on vinyl, for all the heart and mind and work we put into it, and because we really love the artwork by Dan Buksa.
Thanks for taking the time to answer the questions. Do you have anything else that you would like to add?
Thank you so much for having me. Again, anyone reading this, if you feel this band and album and what we're about, show your friends. We want to play a lot of places in 2023 and we want to continue to build ties between the scene and direct action work, because it is not enough to sing about these songs. The energy that we put into these cathartic singalongs is energy we need to keep and build on with real work on the world beyond the walls of the venues we play in.
Follow Career Day:
Follow Sound In The Signals: