World of Pleasure - Sound In The Signals Interview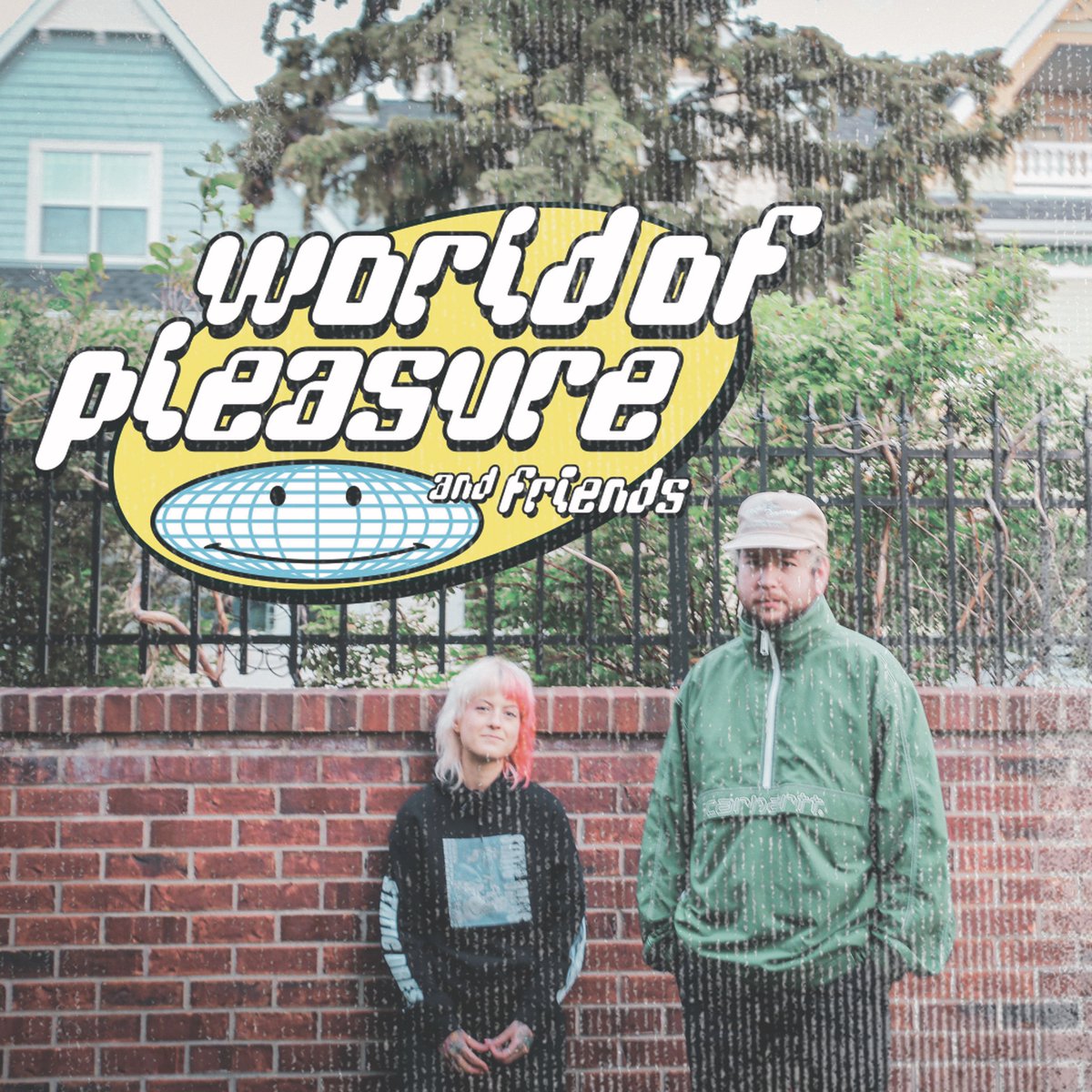 I recently had the opportunity to interview World of Pleasure. We discussed the band's writing process, their new EP, 'World of Pleasure & Friends', collaborating with their friends on the EP, creating the artwork for the EP, releasing their music on physical formats, and more. Check it out below.
You recently released your new EP, 'World Of Pleasure & Friends'. Can you tell me about the writing and recording process for the EP?
Colter writes all the music and Jess writes the lyrics/vocals, nothing too complicated.
What's your overall writing process like usually? Do you usually start with the lyrics or music?
Jess had the idea for Domination 2 by coming up with adding animal liberation before vegan domination, but I just wrote the song around that using the exact structure from the first song, real complex stuff.
"Penitence" is a favorite of mine from the EP. Can you tell me about writing that song specifically?
Really nothing special about it, I used a lot of movement on the fretboard and had a romp part, but I realized after I bit Despize pretty hard (love that band and Ben) Jess straight up wrote goregrind lyrics for it which is a wild contrast and it ended up being pretty cool. Chad from Witness Chamber was a huge bonus for us cause we love that band and group of people.. Boise.
You have a lot of cool guest features on the EP. How did you pick who would be featured and how did some of those features happen?
We had 2 people lined up to do guests cause they are XVX OG's and very good friends of ours and then we kinda just decided to roll with having an XVX homie on every track, fun.. we like fun and to have fun and also making fun things and also fun.
Was there anyone you wanted on the EP, but you couldn't get it to work out or someone who you would still like to work with in the future?
No one we didn't "get" to work with cause we only had 4 songs but it seems like everyday we meet people and have ideas for more stuff, we'll see what the future brings.
The artwork for the EP is neat. Who came up with the concept for it and designed it?
Colter came up with the idea of having a 3D modelled and rendered art that resembled a dreamcast or N64 game. Found the perfect artist to create it (Matt Gazzola) and render it and then Ben Brodie ran with it and made the dopest album layouts imaginable, hire him, he's such a beast.
You said the physical version of the EP is coming later. Do you have plans for cassettes and/or vinyl? What can you tell us so far?
We did vinyl and recently dropped VHS with the album and animations that Ben did for us on it, very cool and we're so stoked on it.
You released a few runs of cassettes for your demo. Is there any chance that we'll see more of those or a potential vinyl pressing of that at some point?
The demand for cassettes is still pretty high even after selling out of vinyl so we may do that, depends how I'm feeling lmao.
Thanks for taking the time to answer the questions. Do you have anything else that you would like to add?
Go vegan
Follow World of Pleasure:
Follow Sound In The Signals: