Dear Spring - Sound In The Signals Interview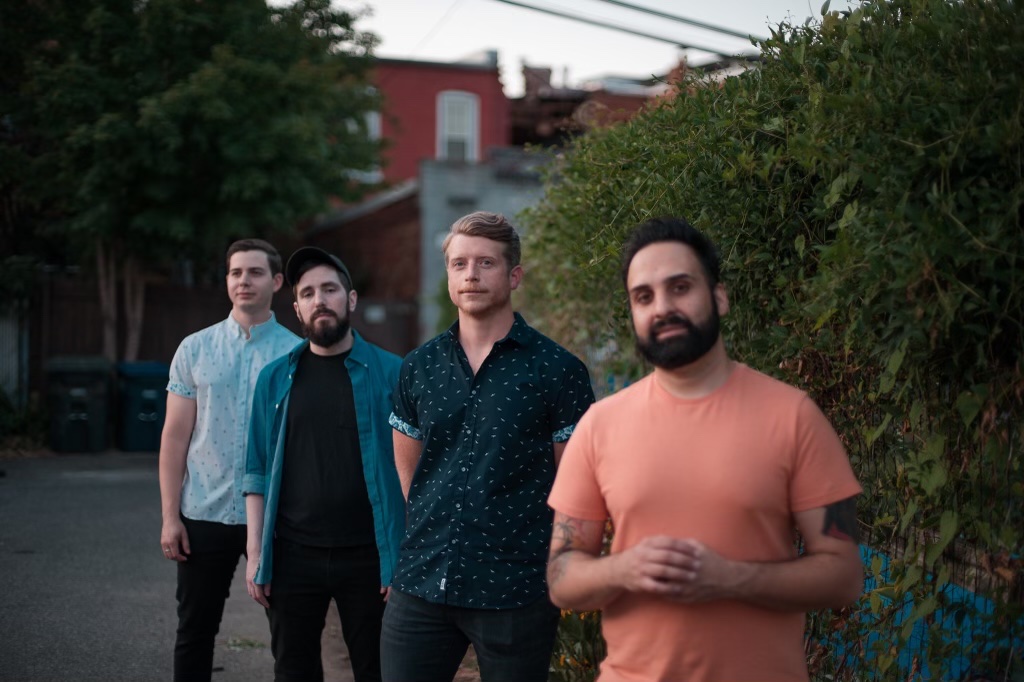 Nicole J Stephens
I recently had the opportunity to interview
Dear Spring
. We discussed how they formed the band, signing with Open Your Ears Records, how "Every Now And Then" and "Newspeak" paved the way for their new EP, being inspired by Christopher Nolan when filming their music video, the recording process for the EP, and more. Check it out below.
First, thanks for the interview.
You're welcome. It's really an honor that you showed interest in us!
Can you tell me how you formed the band for those who may be unfamiliar? How did you initially become interested in music?
David and Martin attended the same college, where Martin was already establishing himself as a recording engineer. The two of them clicked immediately talking about their musical inspirations in the emo realm. A few years later, David and Martin met Kam, who shared similar musical interests and at that moment, mutually decided to start Dear Spring (est. 2014). Soon after Jonah was recruited as the front man. Our first EP was actually done in 2015, which was really when we became a "real band."
You recently signed with Open Your Ears Records. What was it like signing with them and how's it going so far?
Yes! We love Adam and the OYE family. Initially, it was a learning experience for both parties because we were going through the contract vigorously. Nonetheless, we had Jonah and Kam's experience with reviewing contract terms and agreements. The great thing is the moment we signed, we received an outpour of messages from OYE and the other bands on the catalogue. We were welcomed with open arms!
You also released new song, "Every Now And Then" with the announcement. What can you tell us about the writing process and the concept you explored?
Every Now And Then was initially written in 2018 by Kam, but didn't find a home in Dear Spring until inspiration struck in 2019 when Dave had just finished setting up his home studio (Eel Point Studios) and had Marty over to jam and write. The two of them refined the song and Dave demoed the first hook as a vocal test. Hearing the demo lit a fire under Jonah who quickly wrote the rest of the song. Every Now And Then ended up being the first song we finished for Moments.
You've described writing it as when you found the sound for the next era of your band. What can you tell us about that?
This song and Newspeak reinvigorated the band and re-lit a much needed spark. Like many other bands, the pandemic had affected us both negatively and positively. The moment we had the two songs recorded, we knew we had something special that we couldn't wait to share with the world. Plus ENAT and Newspeak paved the way for the other songs on the EP.
Speaking of "Newspeak", can you tell us more about this song and filming the video for it?
Newspeak is probably the most meaningful song to Dave. When writing the lyrics, he was having strong feelings about the division and polarization in our society and wanted to push people to look inwards and take responsibility for their own lives. It was also an important step for him to incorporate some of his emo and indie influences like Taking Back Sunday, Thrice, and Balance and Composure. We took a solid 2 hours just to get the guitar tone to his liking on that one. The video was heavily inspired by Christopher Nolan's films, mainly Momento and TeneT. We shot the video in 4 different locations across a few months. The planning for the video took us almost 6 months. For the first time we story-boarded the video from start to finish. It was a super gratifying and artistically fulfilling process.
You released new EP, 'Moments' on June 3rd. Can you tell us more about the recording process? What came easiest in the process and what took more time?
All of us but Kam are audio engineers, so we pretty much all self produce our own demos. Dave tracked an idea and sent it to Kam. Often Kam writes some parts and send back a voice memo and then we'll jam on it together at practice. Marty will also fully demo his own songs. They don't really become Dear Spring songs until we play them in a room together. That usually happens at the studio in DC we go to called Ivakota which is run by our friend Ben Green from Fairweather. Then when we feel the songs are done, we go up to The Gradwell House in NJ to work with Nik Bruzzese where he shows us how not "done" the songs are and we thought we had finished them.
Specifically with the songs on Moments, the easiest part was pre-production with Nik. Before tracking, we would fine-tune the songs, but everyone would be all in and not afraid to go outside our comfort zone. When being in the live room writing out ideas for drum, bass, or guitar parts, that is when magic happened! The toughest part of recording was vocals. Both lyrics and vocal melodies were quite a feat for the band because we knew we had set the bar very high with just the instrumentation. It was a challenge for Dear Spring and most of all Jonah because he knew the challenge he had ahead of him.
Thanks for taking the time to answer the questions. Is there anything else that you'd like to add?
Thanks for checking us out! You can find everything Dear Spring at linktree.com/Dearspring. We hope to see you at one of our upcoming tour dates!
Follow Dear Spring:
Follow Sound In The Signals: