The Ivy - Sound In The Signals Interview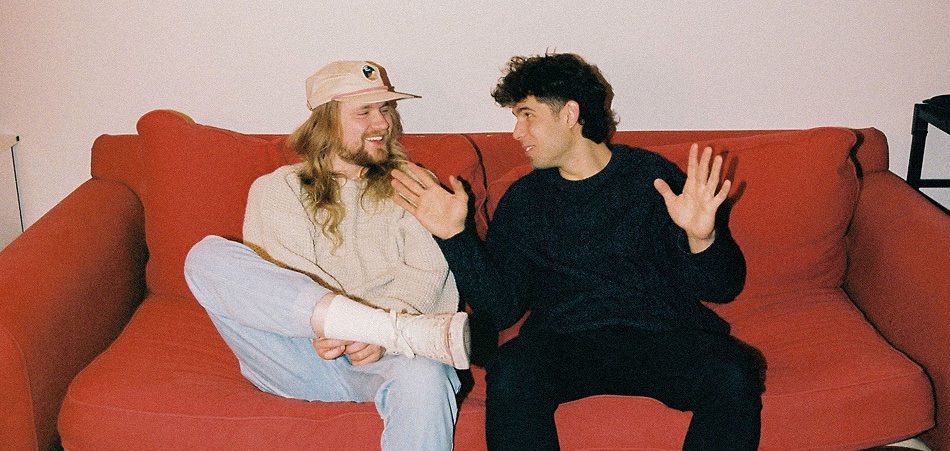 I recently had the opportunity to interview Shawn of The Ivy. We discussed how Wyatt and Shawn met, the writing and recording process for new song, "Hurts Just Right", a favorite musical moment from the song, their upcoming tour with Grayscale, Guardin, and Bearings, when to expect new music, and more. Check it out below.
First, thanks for the interview.
Thank YOU for the opportunity!
Can you tell me how you formed the band for those who may be unfamiliar? How did you initially become interested in music?
The Ivy was created in response to Wyatt and I (Shawn) meeting at music production school, the Academy of Contemporary Music, in Oklahoma City. We were both songwriters for fun but when we came together we felt a synergy that pushed our songwriting to the next level. Both of us were interested in music from an early age and grew up playing various instruments. I think the music we listened to and currently listen to will continue to inspire us to write music.
You recently released your new song "Hurts Just Right". Can you tell me about the writing and recording process for the song?
Hurts Just Right was initially a very lo-fi demo that Wyatt created. The idea of knowing you're with the wrong person is a bittersweet feeling, and getting out of it can be difficult. Finally exiting that relationship is painful, but very freeing at the same time.
The melodies and raw-ness of the song were something that kept us all hooked on the demo. We brought it to our friends SameSame (Rob Cohen, Grammy awarded- Portugal the Man, and Blake Mares) who helped us re-produce the song while still holding on to that raw indie-feel.
Do you have a favorite lyrical or musical moment from the song?
I think the synth lead that comes in the chorus is a special moment, because we used an old ARP Explorer 1 that SameSame had in their studio. It was a really exciting moment when we recorded it and it fit so perfectly.
You're also going on 'The Summer Dream' tour with Grayscale and Guardin. How did it work out for you to get on that tour and are you excited to be touring with those artists?
We are so so excited to have that opportunity! Grayscale reached out to us saying that they had heard of us and liked our music (wild…) and offered to bring us on the road to support them. Grayscale and Guardin have such a cool vibe and we are so honored to be a part of this tour! It's our first ever full US tour playing in the COOLEST rooms and that's been a dream since we were like 11 years old haha.
What can you tell me about the live show you have planned in terms of the set list? Do you have any surprises planned?
For the Summer Dream Tour, we will be limiting our set to our favorite uptempo songs with our favorite melodies and grooves. There will definitely be a couple memorable moments that you have to be there to experience - so go get a ticket to a show!!
Can we expect more new music from you this year? Is there any chance that you're working on an EP or album?What can you tell us so far?
You can definitely expect a lot more new music this year; keep an eye out for early June! Later this summer we will release our favorite collection of music to date. We are calling the EP: Look Inside. And that's not the only project in the books, but that's all I'll reveal for now!
Thanks for taking the time to answer the questions. Do you have anything else that you would like to add?
Thanks Truman for the time and interest in our little alt-pop band from Oklahoma. I promise you'll all be hearing a lot more of The Ivy. :)
Follow The Ivy:
Follow Sound In The Signals: