When the Clock Strikes - Sound In The Signals Interview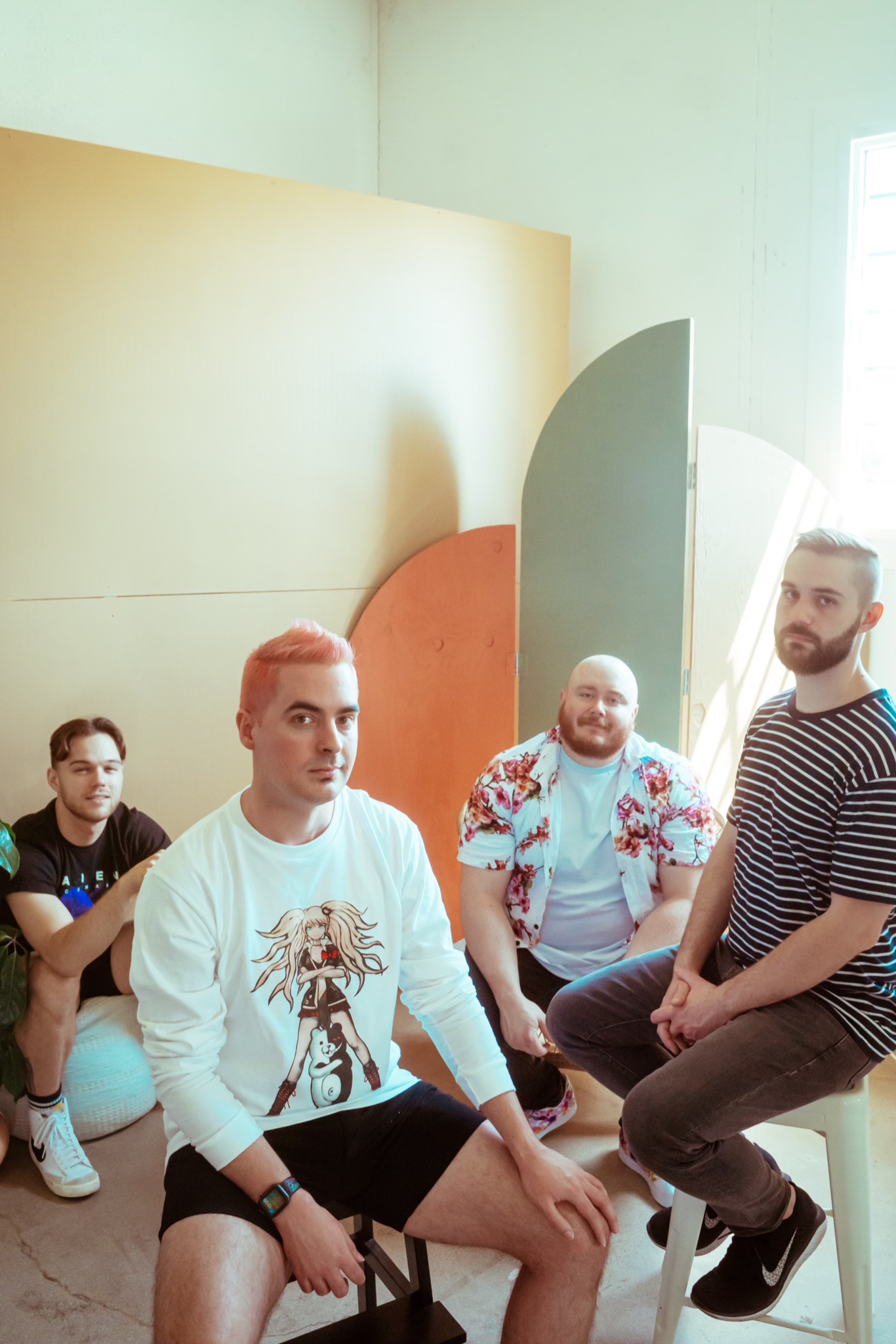 I recently had the opportunity to interview Daniel Basden of When the Clocks Strikes ahead of the release of their new EP, which is out today. We discussed his early interest in video games and pop-punk, how they formed the band, writing and recording their new EP, 'I Hope that You Feel Loved', favorite moments from the studio, favorite lyrical and musical moments from the EP, creating the artwork, and more. Check it out below.
First, thanks for the interview.
Basden: Thanks for the opportunity, Truman! I'm excited to share with you! I'm Daniel Basden, but I go by Basden a lot "pronounced "BAY-sden". I do bass guitar, vocals, and lyrics, and I'm speaking on behalf of the band today.
Can you tell me how you formed the band for those who may be unfamiliar? How did you initially become interested in music?
Basden: Steven and I started working on this project all the way back in 2014! We go back several years before that, so the two of us have been friends basically forever. Our little drummer boy Blake joined us in 2016. Mike was a friend of the band for years. He was the lead actor in our first music video, and then even shot another music video for us before he finally joined the band in 2021. We're now a happy, healthy 4-piece. : )
As far as how I became interested in music, I think I kind of always was. I was really into music and musicals as a kid in school and church. My best friend's brother introduced me to Enema of the State by Blink when it came out, then the Tony Hawk's Pro Skater demo disc introduced me to Goldfinger. For me, the trajectory at the intersection of video games and pop-punk was probably set by that time.
Your EP 'I Hope that You Feel Loved' comes out April 15th. Can you tell me about the writing and recording process for it?
Basden: So when the world shut down in March 2020, we didn't see each other for like a month. After that, we came back together to start writing these songs. It's no surprise that my pandemic experience was reflected in my lyrical work. "Make You Care" is about longing to be closer to someone when you're encountering distance. "Home Sweet Dumpster Fire" really tries to illustrate that experience of suffering loss and trying to do the right thing, while other people carry on unbothered and dismiss the threat.
On top of everything else, I came out publicly as a gay man in the summer of 2020. My band was an integral part of my support system leading to that point, and thankfully I received a lot of love and support when I did come out. But I also had to distance myself or let go of other relationships in my life, particularly people involved in non-affirming church spaces. Steven & my bandmates' support of me & the LGBTQ+ community came at certain costs to them, as well. So that's another significant current running underneath these songs.
We recorded the songs in 2021. The producer is our dear friend CJ Cochran, who plays with the band Outline In Color. By that time, we were already hoping to pull Mike in as a member, so we invited him to come to some of the tracking sessions and supply some vocals. Somewhere in that process Mike became official!
Do you have a favorite moment from the studio from when you were recording the EP?
Basden: My favorite moments in the studio were probably the ones where I was able to observe my own growth since the last EP. Tracking vocals was a noticeably easier and smoother process than when we recorded Overnight in 2018. Definitely feels good.
What was the easiest song to write for the EP and which one was the most challenging to finish? Why?
Basden: The easiest one to write was probably "Benediction"; it came together the fastest and it was the last one out of this bunch. Conversely, "Make You Care" was the first one we put together, as we were still adjusting to all the disruption and loss the pandemic brought in the early days. It probably took the longest.
Do you have a favorite lyrical or musical moment from the EP?
Basden: Lyrically, I guess I'll pick the chorus of "Benediction".
Through the callouses and scars,
I pray your heart is softened by
the ones who remind you of me
And I hope you feel as loved
As I did in our best moments,
That my eyes can help you to see
Things that you never could
And wherever you are
that we're changing each other for good
The idea that we can love others better when we feel loved is powerful to me. All the best factual arguments can't change someone's heart and mind the way that love and empathy can. This chorus is what inspired the EP Title, "I Hope that You Feel Loved".
Musically, I'd pick the outro of "Home Sweet Dumpster Fire". Steven's a skilled shredder, and I think that's the only proper 16 bar guitar solo on this EP. I also love the pulsing synth underneath that brings an Andrew WK vibe. Lastly, I love the way he and I play the last phrase together before we end the song. Good times.
I really like the artwork. Who came up with the concept for it and designed it? What is the meaning behind it?
Basden: The artwork was created by Abbie from Coin Creative (@coincreativeco on Instagram)! We discussed the vision in a meeting beforehand, and then Abbie totally nailed the execution. Her art style is at least partially inspired by Hayao Miyazaki and Yoshitaka Amano of the Final Fantasy series.
The centerpiece of the artwork is the cutest dumpster fire I've ever seen in my life, which is obviously a reference to a certain song on the EP. We requested a rainbow be incorporated somehow, to reflect the themes of coming out and self-affirmation present in the music. Abbie incorporated it as a ribbon crossing a circuit board, which turned out super cool.
Thanks for taking the time to answer the questions. Do you have anything else that you would like to add?
Basden: One more big thanks to you, Truman, for interviewing us! I hope everyone reading takes some time to listen to our new EP! We're on Spotify, Apple Music, YouTube, and Facebook as When the Clock Strikes. We're also on Twitter, Instagram, and TikTok as @wtclockstrikes.
Follow When the Clock Strikes:
Follow Sound In The Signals: