Holy Schnikes! - Sound In The Signals Interview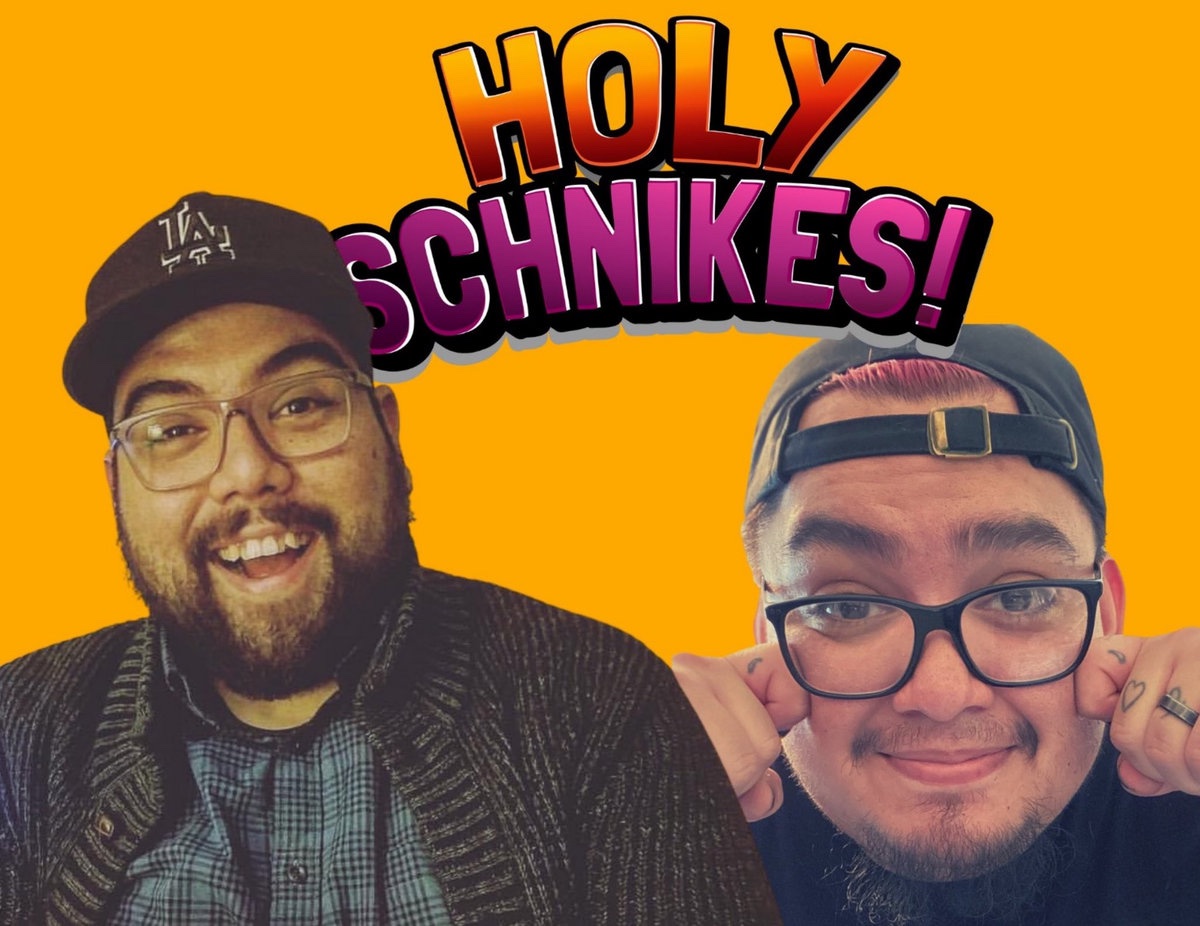 I recently had the opportunity to interview Jacob and Mike of Holy Schnikes!. We discussed how they became interested in music, how discussing the need for more ska covers of country songs inspired the band, recording
Born Under Power Lines
, their cover of Olivia Rodrigo's "Good 4 U", working with Ska Punk International, and more. Check it out below.
First, thanks for the interview.
Jacob: Thanks for having us!
Can you tell me how you formed the project for those who may be unfamiliar? How did you initially become interested in music?
Jacob: We met on #skatwitter when Mike was suggesting that there should be more ska covers of country songs. I had been working on a cover of "Friends in Low Places" that I sent to him and we've been working together ever since.
My parents were really into music. I grew up listening to rock and pop music. I picked up keyboard in elementary and was a pretty quick learner. Ever since then I haven't stopped playing.
Mike: I got interested in music through the radio. We had the radio on constantly. When I was like 6 years old I heard "Welcome to Paradise" by Green Day and fell in love. After I saw the music video I knew that's what I wanted to do.
You recently released 'Born Under Power Lines', which is a collection of some of your various songs. Can you tell me how you put this together and how you generally recorded most of this album?
Jacob: Born Under Power Lines is collection of covers we did for various compilations, and a few new covers with some of our friends.
The main recording process is: Mike creates a skeleton of the song. I'll come in with bass and sometimes vocals. And send it back. Then he'll send me back a mix and any requests and it keeps going til we're happy.
Mike: We also got some of our friends to help out. Common Sense Kid, Michi from Megawave, Esteban Flores, and Bex from Backyard Superheroes all added a little something to help fill out the songs.
I really liked your cover of "Good 4 U". Why did you decide to cover that song and what was one of your favorite parts in reworking this for your band?
Mike: I'm almost positive I had just heard it a million times on TikTok and I just thought "dang, that song would make an excellent ska song". I guess I was right!
I think turning the back up vocals into horns made me really excited. Also, verse two Jacob plays an excellent bass part and I built a lot off of that.
How do you choose the songs you're going to cover?
Mike: A few of the songs were for compilations revolved around specific bands. We did a My Chemical Romance and a The Wonder Years song for specific compilations. The ones that weren't a part of other projects were ones we wanted to make covers of. I covered "Answer the Phone" years ago and wanted to do a good version of that. Like we said, good 4 u was everywhere. "How Bizarre" was kind of a quick decision. Like, I think I heard it on the radio or something and then searched to see if anyone had really covered it and I was surprised how sparse the covers were.
You teamed up with Ska Punk International for the album release. How did it work out for you to work with them and how has the experience been so far?
Jacob: Working with Ska Punk International has been terrific. SPI makes sure we feel supported and they do a great job of giving us feedback. We're so stoked to work with them.
Mike: As far as "how" it worked out, that was all Jacob. Jacob is really the business brains of the operation. He has so many connections and he connected us with SPI and it has just bloomed into a beautiful partnership and dare I say friendship. Lol
What else do you have planned for 2022 so far?
Jacob: We have some more covers coming out soon! We'll be working with Game Grooves and Beautiful Rat Records again this year.
Mike: We're also working on original music. Aiming for an album but we'll see!
Thanks for taking the time to answer the questions. Do you have anything else that you would like to add?
Jacob: Thank you for having us! I think we just want everyone to remember that "Wherever you are it's ska".
Follow Holy Schnikes!:
Follow Sound In The Signals: