Hey Thanks! - Sound In The Signals Interview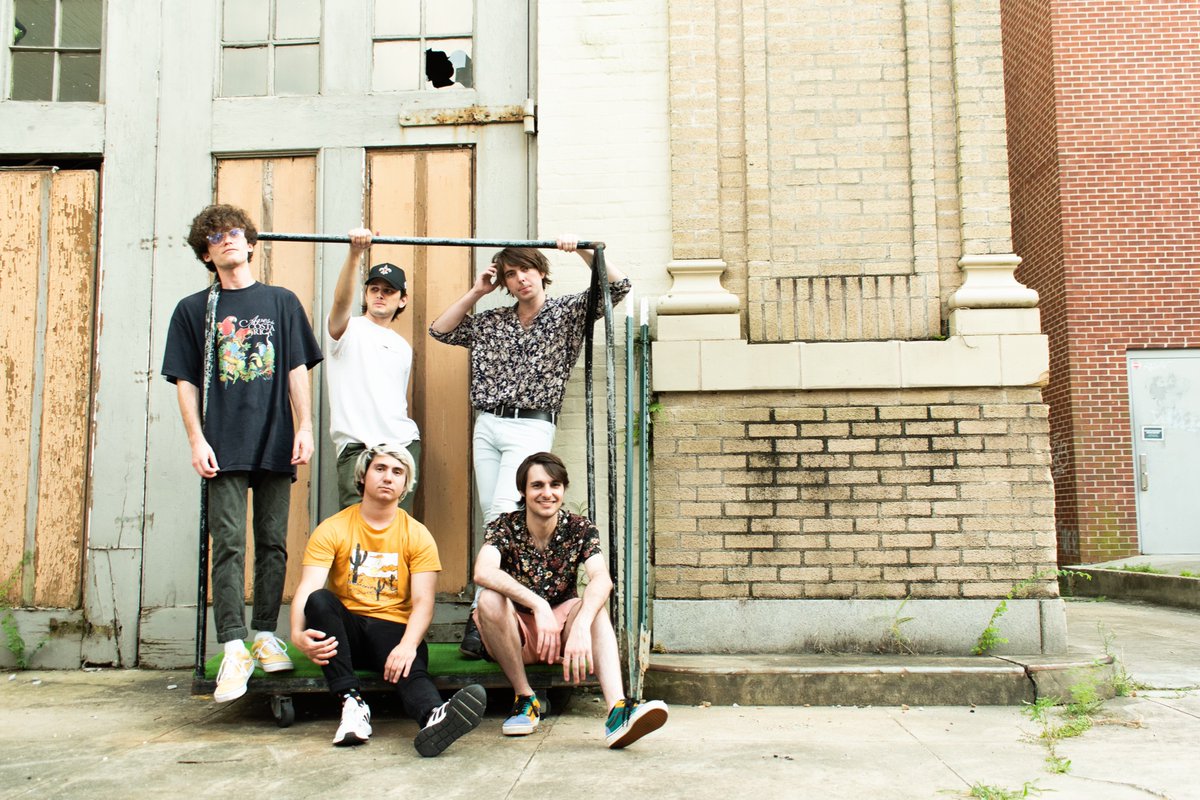 I recently had the opportunity to interview Hey Thanks!. We discussed how they formed the band, the writing and recording process for upcoming album, 'Start/Living', how "This Small Space" showcases the roller coaster of emotions while touring, a favorite lyrical moment from the album, working with Iodine Recordings, releasing the album on vinyl, and more. Check it out below.
First, thanks for the interview.
Thank you for being on this little rock we call Earth with me!
Can you tell me how you formed the band for those who may be unfamiliar? How did you initially become interested in music?
I actually had joined the band a year after their formation in 2016. Trevor, Alex, and Jaron all went to college together and had wanted to try putting the years of playing music in high school towards a new project. Growing up, I had always been fascinated with melody and singers. I pretty much grew up mimicking singers until I was around 13 when I picked up playing guitar, followed by drums, etc. A lot of our influences when making this record were bands like The Maine, Taking Back Sunday, Sundara Karma, and The 1975.
Your new album 'Start/Living' comes out in May. Can you tell me about the writing and recording process for the album?
This record was written around 2019 into 2020. I had only been using ableton on my computer for a couple years and wanted to try actually putting more energy into writing and demoing songs out. We all had agreed that we wanted our debut record to showcase a multitude of genres and different elements, to not only show everyone that we aren't grounded by any safety net in music, but that we are our own band at the heart of anything we write. It was great working with producer Gary Cioni, who had produced bands like Hot Mulligan, Free Throw, Sorority Noise, and Crime In Stereo. Gary and I have a love for production so working with him was a great experience.
You've released "This Small Space" from the album. Can you tell me about writing it specifically and why you chose it as the single?
"This Small Space" was one of the only two songs written on an acoustic guitar during its demo phase for the record. It's a song that I think shows our 90s Alt influence, while still being familiar enough to not throw off people who've been listening to us before this record. It's definitely a song that was showcasing the roller coaster of emotions going on in my head when we would be on the road touring.
Do you have a favorite lyrical or musical moment from the album?
There's one lyrical moment in an unreleased track that I personally love which says "We tend to over complicate the things we always wanna say, but it's so simple after all" , which is a statement that I really connect with because my brain loves creating the most elaborate ways to explain an emotion in fear of it being miscommunicated. But a lot of times all it really is, is fear.
You signed with Iodine for this release. What made them the right fit for your band and how has the experience been so far?
The experience has been great, Casey really set a vision for what this record needed to be aesthetically. The deal was definitely a leap of faith on both ends, but something in the universe must have persuaded us both into doing the deal haha. It really just feels like Iodine is gonna put more love into this then anyone else we can imagine. And love my friends, is a big deal.
You're releasing a vinyl pressing as well as cassettes for the album. How closely did you work with the label on the vinyl pressing and cassettes? What can people expect from the packaging? Do you have a favorite vinyl variant?
We definitely were as involved as we could be, but a lot of that work is still on the people at iodine records, friend club records, evil greed and deathwish inc. We expect the vinyls/cassettes to be 100 percent packaged, no chewed sides or anything! :-)
Thanks for taking the time to answer the questions. Do you have anything else that you would like to add?
Thanks for having us on, I'd just like to say this. If you're keeping up with us right now, tell your friends. Because this record is just the beginning of an era. Hop on the train with us before it leaves. And for everyone on board already, I can't wait to share these experiences and connections together. God is Music. Thank you.
Follow Hey Thanks!:
Follow Sound In The Signals: