Dead Bundy - Sound In The Signals Interview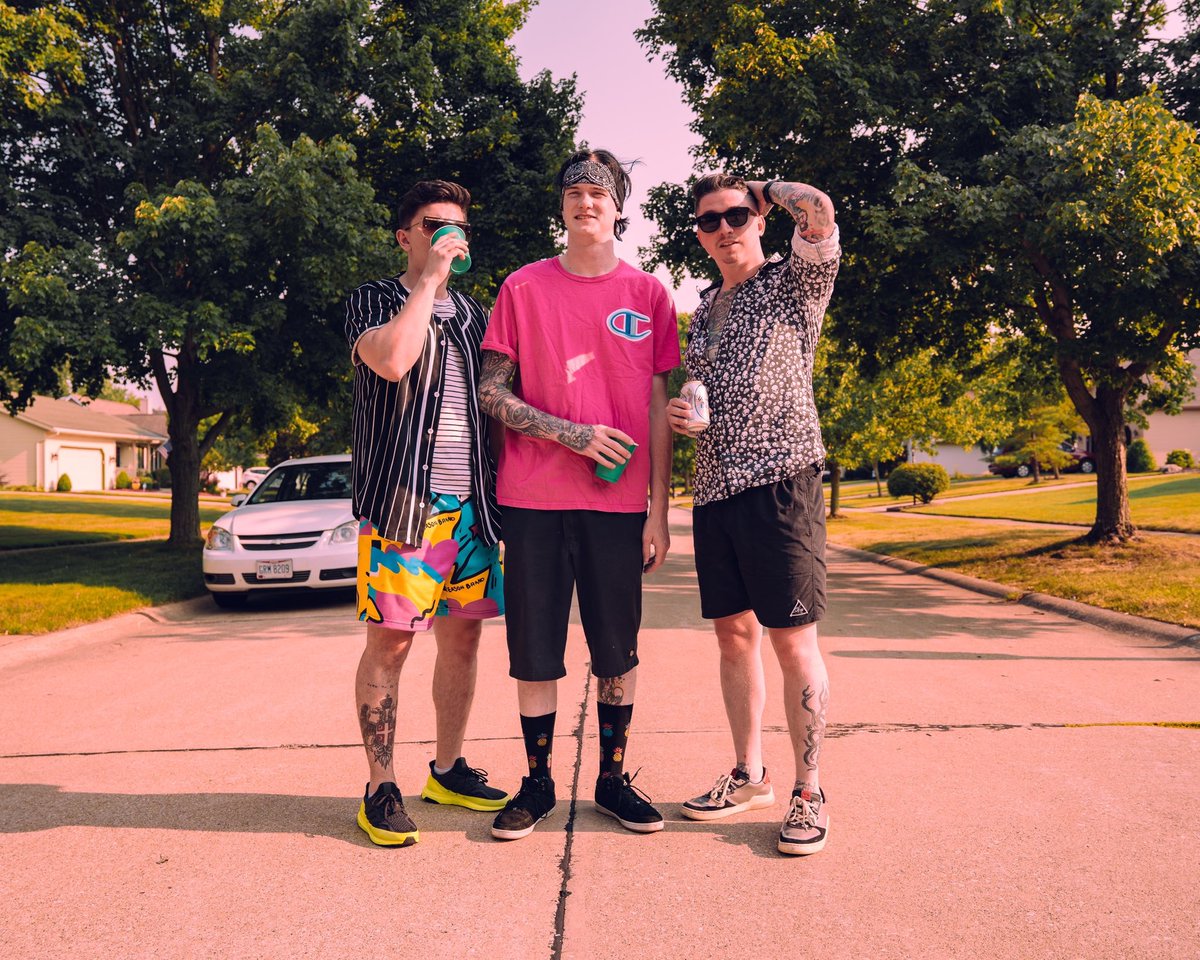 I recently had the opportunity to interview
Dead Bundy
. We discussed the deluxe edition of their album '(Still) Not Sorry', writing their new song, "Stupid State Of Mind", filming the video for the song, the band's mantra, working with InVogue Records, merch, and more. Check it out below.
First, thanks for the interview.
Rock hard and happy to be here.
You just released the deluxe version of your album '(Still) Not Sorry'. Can you tell me a little about the deluxe edition and some of the new songs on it?
One could assume we've matured after hearing the two acoustics for "When I'm High" and "Better Alive" since they breathe a whole different light into the songs and will likely make you sob uncontrollably. But most importantly, we want to address the question that everyone is thinking in "It's Not You It's Pee" - what ACTUALLY is squirting?". We're tired of ignoring the elephant in the room and are eagerly anticipating the social commentary to come from it.
With the announcement you released new song, "Stupid State Of Mind". Can you tell me about writing that song specifically?
Yeah, this basically embodies a lot of what "Not Sorry" was grounded in. We've been playing in bands together for 10+ years at this point, and Dead Bundy is the first project we took less seriously and unsurprisingly, we had way more fun in the process. Our mantra is to channel our stupid state of mind every studio session and whenever we're shooting a video.
It looks like it was fun to make the video. Do you have a favorite scene, moment, or behind the scenes story from the video shoot?
Rick couldn't get the timing down on when to "shoot" the dick cannon so we ended up covering all our crowd like 5 times in cumfetti before finally getting it right. We also went on Insta Live and would put random people on the spot for a shotgun or beer bong and those were hilarious one-offs.
You signed with InVogue Records and they're releasing the deluxe. What made you decide to sign with them and what has the experience been like so far?
Yeah, we did that so we could make millions from our band, eventual endorsement deals, commercials, celebrity pornos to set up a wild drug addiction and spirling depression. Not there yet, but one step at a time. They've been awesome and extremely supportive of our dumb brand of humor.
You're releasing a lot of new merch with the deluxe. Do you have a favorite item? Is there any chance that we'll see some vinyl releases in the future?
The middle finger shirt fucks. Hard. So hard that we all went and got it tattooed on our ass. Go bug InVogue about the vinyls, we'd love to sell them.
Thanks for taking the time to answer the questions. Do you have anything else that you would like to add?
Thanks for the time, don't share this with our moms - they think we're working corporate jobs.
Follow Dead Bundy:
Follow Sound In The Signals: