Brody Hamilton (Blue Deputy, Khaki Cuffs, Heisman, Mind Goblin) - Sound In The Signals Interview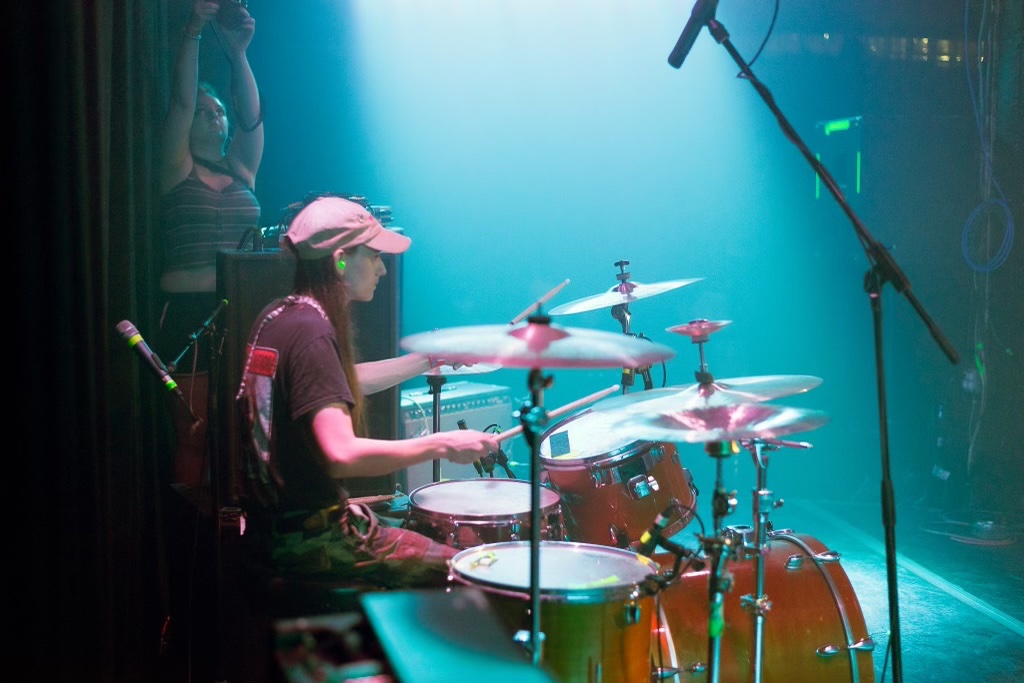 I recently had the opportunity to interview
Brody Hamilton
. We discussed how they started Heisman, the potential for a new EP or LP, writing Khaki Cuffs' self-titled album, reworking it, and Chillwavve's vinyl repress of it, releasing the band's final song, details about Blue Deputy's upcoming album, and more. Check it out below.
First, thanks for the interview.
No problem, I'm happy to be here!
You've been releasing music as Heisman over the last couple of years. Can you tell me how you started that project?
In late 2019, I realized I had a handful of songs that didn't really go with the khaki cuffs sound. at that point in Dec 2019, the self-titled had already been recorded and we had some new stuff written too which was going in a more screamo direction, those heisman songs were softer and really short and didn't really match what we were doing with khaki cuffs at the time. I recorded the first EP on my voice memos app at work one day during winter break and put it on streaming a little after that as kind of a solo project situation, I didn't really promote it too much at the time.
Can we expect to hear more music from that project this year? Is there any chance that we'll see a vinyl release for Heisman?
Yeah, totally! I've got some stuff cooking up, probably an EP next year, and depending on what Chillwavve has in mind for it we might see vinyl too. It's all still on the table, I still don't know how many songs I want to record but I've got some stuff in store. A few songs have already been released, a few have been recorded, and a few have yet to be recorded. I'm sure between now and then I'll also write a few new ones too. We might see an EP and maybe an LP, but I don't know yet, but definitely something. The sound is leaning towards emo pop with heavy shoegaze or dream pop influences, I'm pretty excited for it to come together because there really are no rules.
Chillwavve is releasing a repress of Khaki Cuffs' album, which has sold out. I know it's been remastered and has new artwork. Can you tell me what went into making this version of the record?
When the band broke up in late 2020 following us kicking out our drummer, I decided that the only way I'd be happy with those songs is if I went back and rerecorded all those songs with myself on drums. I didn't want any part of our drummer on those songs, if you don't know what he did, my statement is still up on instagram. I took the opportunity to rerecord guitars and throw some more riffs in there, improve some parts that weren't there on the original version, and mix it so Drew's basslines were more audible. Drew seriously carries a lot of those songs and I'm happy you can hear them now. On the one-year anniversary of the self-titled coming out, I put the new mixes on streaming and we released a new LP with Chillwavve. Rob from CWR has been the single most supportive person I've met in the DIY scene, every step of the way from signing us in spring of 2020, to signing blue deputy, to being there throughout khaki cuffs breakup, to helping us out to this day. He is a huge part of why I didn't just give up on the khaki cuffs album and move on.
The Khaki Cuffs album has become a pretty buzzed about emo album over the last couple of years. It sort of feels like it could become a classic album sort of in the same way that Marietta's 'Summer Death' album has became. Did you have any feeling it would have such a great lasting response when you were writing it?
That's really sweet of you to say, Summer Death was the first real emo album I got into and I listened to it a lot while writing the khaki cuffs self-titled in winter 2018-19. I knew as I was writing the self-titled that it was way better than anything I had written before. I would bring a new song to practice, we would play it through a few times, Drew would come back the next week with a cool bassline, and we'd play it at the next show and our friends and showgoers in our local community in Delaware would love it, more so than any of the stuff we had done beforehand. I was chasing the midwest emo sound I loved but the songwriting style finally clicked for me between writing I Am Nothing and the self-titled. We were doing some midwest emo stuff, some screamo stuff, I was really really happy with those songs and I hoped that other people would be too. I knew I was super proud of it and to this day I'm upset it took so long for us to record it, all the songs were written by the time the school year ended in 2019 but we dragged our feet and by the time we got it out, the pandemic had started and all our plans to support it by touring were canceled.
On the other hand though, that means that all the success that those songs have found has been through organic sharing, people showing our music to their friends, people seeing us on twitter, that kind of thing. I've said it before but these songs would have no life without the people who gave them life by listening and supporting us. Chillwavve's support was half the reason I decided to rerecord the album instead of giving up on it, but the other half of that reason was our listeners. At that time we had hit 10k monthlies on spotify and caffeine cops was getting put on listener playlists and shared around, its mindblowing to think that a couple months ago the LP hit half a million streams without us playing a single show after the record came out. All that to say that yeah, I hoped we'd have some success touring the album but we didn't get to do that, but I'm so grateful for the reception we've received and I can't be more thankful to everyone who has listened. I couldn't have ever assumed that those songs would ever get to this point but I'm so proud of Drew and myself. I hope someday it is considered a classic, that would be awesome and it'd mean a lot to know that all that effort paid off.
You released the final Khaki Cuffs song "3rd and Long" last year. Can you tell me about writing and recording that song specifically?
Yeah, that song was written around October 2019, the same time as the first few heisman songs. It was supposed to be on a 3-way split with He Was An Artist, She Was a Carpenter and Pump Fake, then it was supposed to be on a 3 way Chillwavve split with Padfoot and Ditz, and then the band broke up. The other song it was written alongside was scrapped. We had been playing 3rd and Long as the second song in our live set for about a year, and we had recorded a version of it with our old drummer in January 2020 before the band broke up that summer. When I finally recorded it, it was during the same recording sessions at my house as the self-titled rerecording. I knew I wanted to release it as a bonus track on the LP, and Rob was like "you should release it as a single when we release the vinyl' and so I made some artwork featuring me and drew doing some cool guitar moves and when it was finished, I put it up on streaming.
In addition to Heisman, you're also in the band Blue Deputy. I've heard there might be plans for new music for the band. What can you tell me about that?
Yes!! Blue Deputy has been awesome so far, it was started by my lovely partner Andy a little while before I met them, and then in April or May of 2020 I was asked to record drums for some songs which became the 2 songs we have up on streaming now. Since then, Drew formerly of khaki cuffs has joined on bass, and Grant, a friend of mine and Drew's from college, has joined on second guitar. We toured the northeast last summer and have an album in the works, and it'll blow your socks off, I'm so so so excited about it. The 2 songs we have on streaming right now are a shimmery mix of emo and slowcore, but the new stuff is a really eclectic mix of all our influences from emo to folk to slowcore to pop punk with little metalcore drum bits and lots of twinkly parts. Blue Deputy has become my number 1 band since khaki cuffs broke up and I'm so stoked to keep touring and playing music with my partner and best friends.
Thanks for taking the time to answer the questions. Do you have anything else that you would like to add?
I also play in a hardcore band called Mind Goblin, even though that sounds like a joke. It's me on guitar, Leela formerly of Delaware emo band Noise Plant on vocals, and Mitch and Liam from A Paramount, A Love Supreme (which is another of Drew's bands) on drums and bass. We have a Hate5six session out and an EP on streaming. We're writing more stuff, hopefully a brutal mix of screamo, hardcore, 2010s scene metalcore, and beatdown. It's cool to finally be in a hardcore band having been straight edge since I was in high school and a huge fan of hardcore. I'm also filling in on drums playing shows with Swim Camp, a slowcore band from Philly, we were supposed to tour this February but that's been canceled. Also, thanks for having me and asking me questions, I love answering them :) I'd be happy to come back any time.
Follow Brody Hamilton:
Follow Sound In The Signals: