Bad Planning - Sound In The Signals Interview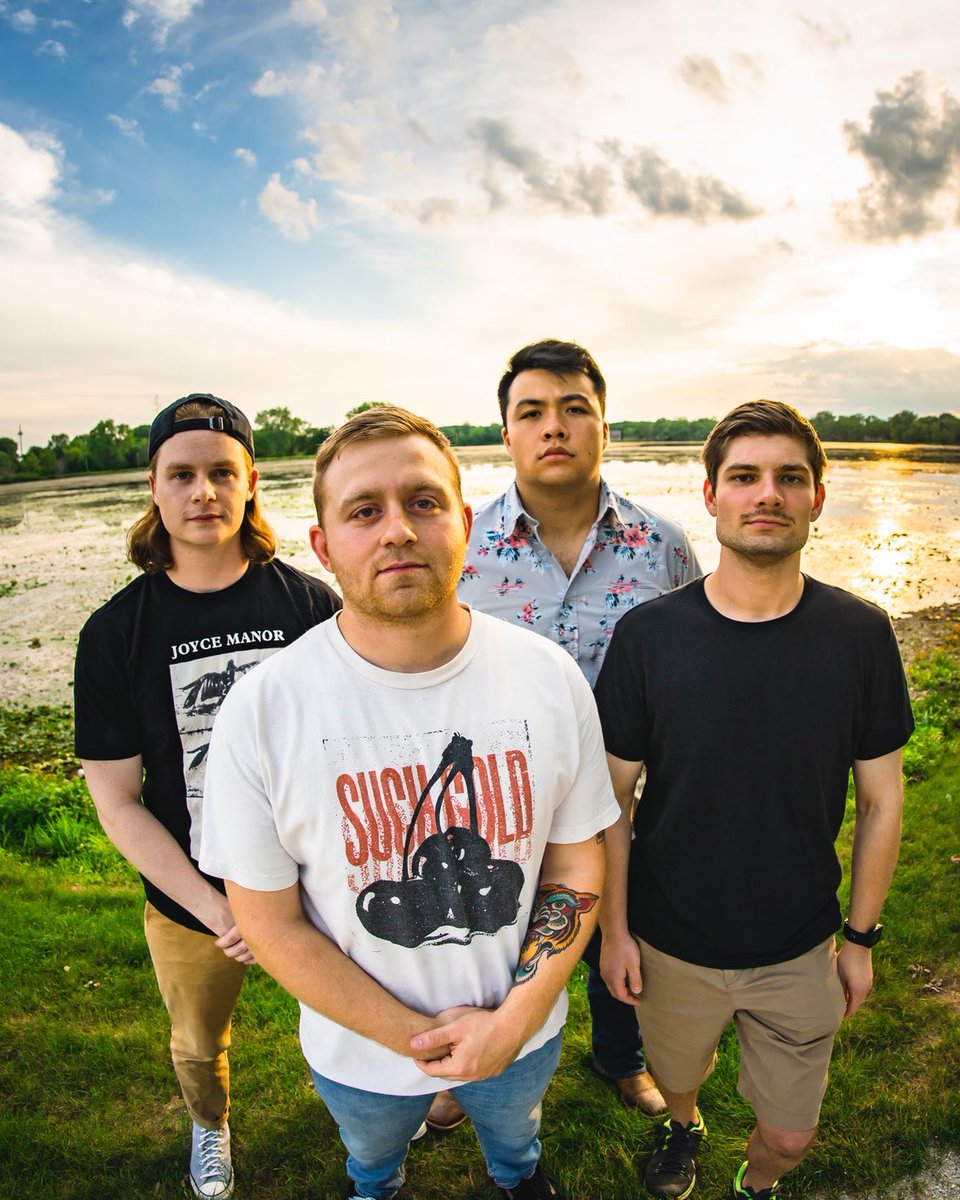 I recently had the opportunity to interview Bad Planning. We discussed a bit about what to expect on their upcoming album, 'Et Fortes', how musical influences and life experiences led to growth on the upcoming album, two songs they're most excited for fans to hear, working with Jump Start Records, and more. Check it out below.
First, thanks for the interview.
Thank you so much for having us!
Your new album, 'Et Fortes' will be out in Spring 2022 via Jump Start Records. What can you tell me about the album so far?
We're very proud of these songs and how they turned out. We revised a lot of things and really tried to make these songs the best versions of themselves. It's a mix of some older ideas that we revisited along with songs that we wrote during quarantine. You can still hear our major influences like Rise Against, Such Gold, Daggermouth etc., but the sound of the record carries a vibe of its own. Very excited to be working with Jump Start Records and Earshot Media too!
You've discussed the growth in the upcoming music. How do you think the songs represent that? What led to that growth?
A lot of different musical influences and life experiences. Our singer Alex became a father this year which is something that the record touches on. On top of that though, we're just more mature people. Quarantine, jobs and school made it tough to find time for us to get this record done, but that made it all the sweeter when we finished it. For the songs, the attention to details really displays growth. We knew what we wanted going into the studio and practiced constantly. Everything from the guitar riffs, the choices of when to have loud/soft parts, fast/slow parts, sung/screamed parts etc., was super intentional. We also took on a lot more musical influences that can be heard in the songs; Snapcase, Converge, Hot Water Music and Action Adventure just to name a few.
Do you have a song that you're particularly excited for people to hear from the album? Why?
It's impossible to pick just one! But our song "Selfish" is a favorite of ours. That's where you'll hear a huge burst of energy reminiscent of bands like Comeback Kid and This Is Hell. This contrasts nicely with our song "Dead Ends and Amends" which is an older song that was intended to be acoustic but has since become our best full-band ballad. It's a very personal song that we're proud of.
You're releasing the album on Jump Start Records. Why did you decide to sign with them and how has the experience been so far?
It's been great! Jeremy is an awesome guy with a ton of knowledge and 25 years of experience. Jump Start has released music from some of our all-time favorite bands like MXPX, Crucial Dudes, A Wilhelm Scream, You Vandal and Belvedere just to name a few. It's safe to say we wouldn't be a band without those bands. Seeing them on the Jump Start roster as kids always made us want to be a part of the label. Having our songs on vinyl and the partnership with Earshot Media also totally sold us. Jeremy has been so supportive and really loves the music his bands put out. He's guided us at every turn and moved us through the process seamlessly. We couldn't be more excited about the future.
What can fans expect before the release in terms of singles, videos, shows, merch, etc.?
We've been keeping super busy with shows, have a music video in the works and should have some merch soon! If you want to get a sneak peak of the songs on the record, be sure to come out to a show!
Thanks for taking the time to answer the questions. Do you have anything else that you would like to add?
Stay safe, be kind, support music and drink water.
Follow Bad Planning:
Follow Sound In The Signals: