Nothing Special - Sound In The Signals Interview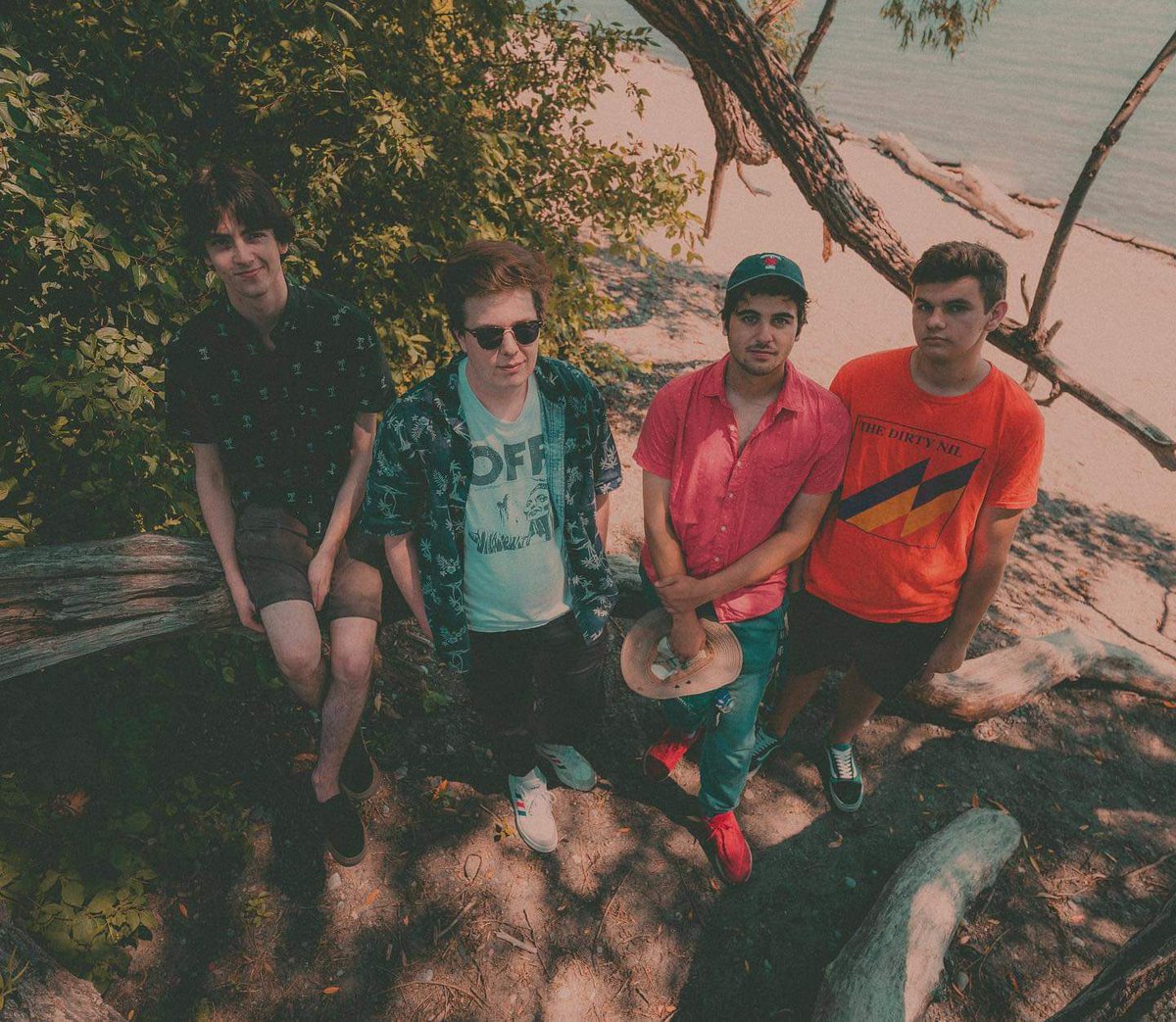 I recently had the opportunity to interview Spencer of
Nothing Special
. We discussed the band's origins, new song, "Leslie Mackerel", how the pandemic impacted the recording and release of their upcoming EP, getting back to performing live again, and more. Check it out below.
First, thanks for the interview.
No dude thank you - The fact that you're at all interested in talking with us is totally rad!
Can you tell me how you got together and formed the band for those who may be unfamiliar? How did you initially become interested in music?
Yeah, so basically I (Spencer) had known Dan and Gabe separately since like the 3rd grade in sort of on and off again friendships. Anyway, Dan and I got to jamming really consistently and eventually in like the 10th grade we wanted to form a band so I reached out to Gabe to play bass but that didn't stick for too long haha! Shortly after that we met who was to be our first bass player Kurtis and then a few years back we started hanging around with James. In the beginning we all had the same interest in bands and styles which was great cause we really bonded over that stuff but now we kind of just push each other into finding new music all the time which has kept it interesting.
You released your song, "Leslie Mackerel" recently. Have you been pleased with the response you've been getting from it?
Les Mack! Yeah, that song was awesome to finally have out and we've gotten a lot of really sweet feedback from people we know, but also people we don't which is just really cool. That one is particularly special to us cause it's the first song we've written that uses a weird time signature even if it's only 4 bars long haha!
What was the writing and recording process like for the song?
It was actually pretty hectic. We originally started working on Leslie Mackerel and the rest of that EP (that's dropping November 30th 2021 *wink wink*) in December of 2019 and it was great because it was the first time we had all really put a lot into the writing process and each other's parts. It was just a great overall atmosphere. Then when we recorded the songs in February of 2020 covid happened while it was all being mixed so we ended up just sitting on the songs because we wanted to be able to play shows to support the release. Anyway, the whole thing got re recorded once or twice just out of our sheer boredom from sitting at home and there ya go. Other thing I would just like to mention on this is that Dan did all the mixing/engineer and we recorded it in our basements which I'm super stoked on.
You have a show coming up with Summer Heights, Oakrest, and All My Life. How is it getting back to live performances again? What can people expect from the show?
We. Are. SO EXCITED!! Playing live is an absolute highlight of being in a band for us. And without getting all analytical about ourselves I will just say that when we play live we try to make it a party where everyone is welcome and everyone can have a good time. We're really like into balloons and shit or wearing dumb outfits during our shows. Dan also has a habit of naming NoSpec songs after people who are dancing the most or singing along so yeah expect to have a good time!
What else do you have coming up for the remainder of the year?
Shows, shows and more shows. Definitely trying to make up for some lost time. Also again we are putting out an EP at the end of November so keep an eye out for that!
Thanks for taking the time to answer the questions. Do you have anything else that you would like to add?
Again, thank you for extending the opportunity to us! And yeah, we would all collectively just like to invite anyone who may see this to come out to a show and not even our own specifically just please come out and support the local Southern Ontario scene!
Follow Nothing Special:
Follow Sound In The Signals: