Matchstick Ghost - Sound In The Signals Interview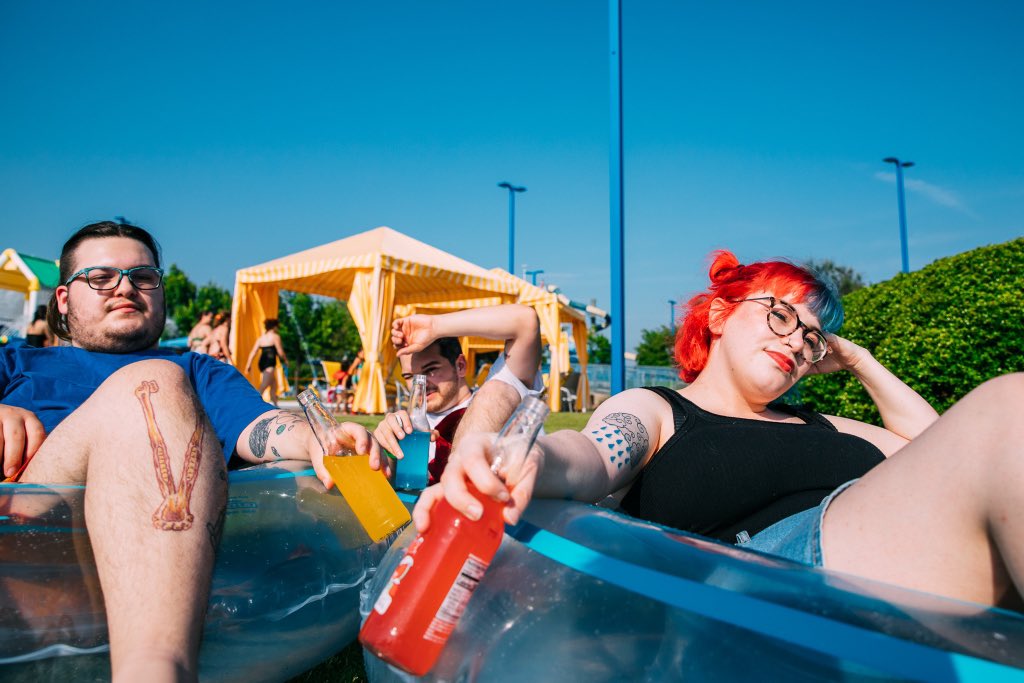 Hope Alvarez
I recently had the opportunity to interview
Matchstick Ghost
about their new song, "Plum Summer", which is out today. We discussed the writing and recording process, working with Sterling Gavinski, lyrical inspiration, their favorite musical moments from the song, and more. Check it out below.
First, thanks for the interview.
Thank YOU! We really appreciate it!
Your new song, "Plum Summer" just came out. Can you tell me about writing and recording the song?
Nate Martinez: Thinking back, the writing process was super easy. When I listen back to the song, it makes me think, "that shouldn't have been that easy."
Yash Chulki: I believe Nate first brought us the guitar riff that's present in the intro and the choruses, then I added the power chords that repeat throughout, then it took off from there with all of us.
Mandi Bosse: Plum Summer was the first song I remember writing with everyone that came out as a natural jam/progression. I loved how natural everything felt in that writing process.
You worked with Sterling Gavinski on production and recording. What was this experience like and what do you think Sterling brought to the song?
Taylor Stout: Sterling has actually engineered and produced every MG song ever! We've been close friends for a few years, so it always makes the whole process a lot more fluid and fun. The call and response in the bridge was an idea he came up with during recording!
Mandi: Working with Sterling has always been such a great experience, he is such a great producer in making recording easy and productive while also bringing his own creativity into the production.
I really like the vocals. How long did you work on those?
Taylor: Thank you so much! I think vocals for this one were wrapped in two days? This song (as well as the rest of the EP) was recorded half at Chris and I's house and half at Sterling's house, with one session in each location, if I remember correctly!
What was the lyrical inspirations for the new song?
Taylor: I had a recurring thought of the phrase "Plum Summer" in my head last August and decided to see what I could build off of it with. It turned into an outlet for the anxiety I had been feeling at the time and the longing to feel grounded again. The lyric "save the sweetness and ignore the sound" was a reference to the bitter skin of a plum vs. the sweet inside / pushing through the rough times and appreciating the good ones.
Do you have a favorite musical moment from it?
Yash: I love the ending buildup that mirrors the beginning, I think callbacks like that add a lot to songs. We always open the show with Plum Summer and I think it's an awesome way to end the first song of the set.
Chris Ortiz: Definitely the bridge, it's a lot of fun to play live and it's a great chant.
Can we expect more new music anytime soon or is this more of a stand-alone single?
Nate Martinez: This is actually the first single off our upcoming EP!
Thanks for taking the time to answer the questions. Do you have anything else that you would like to add?
Chris: Would love to say thank you to everyone who's been supporting us and helped us make everything happen so far.
Taylor: Thank you to anyone and everyone who has made our tiny little band a part of your lives. It means more than you'll ever know.
Follow Matchstick Ghost:
Follow Sound In The Signals: