After Hour Animals - Sound In The Signals Interview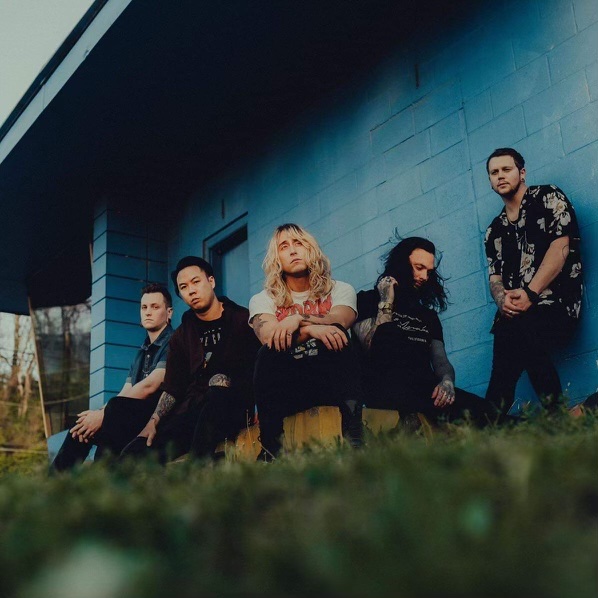 I recently had the opportunity to interview Nik from After Hour Animals. We discussed how music can be an escape, the writing and recording process for new song, "Lose My Head", lyrical inspiration, filming the video for the song, plans for the remainder of the year, and more. Check it out below.
First, thanks for the interview.
Of course! Thanks for reaching out.
Can you tell me how you got together and formed the band for those who may be unfamiliar? How did you initially become interested in music?
We've all been in different projects throughout the years and all got to know each other from going to parties and shows. I think it's safe to say we've all just found an outlet in music and have always used it as an escape.
Your new song, "Lose My Head" just came out. Can you tell me about writing and recording the song?
Nik pretty much had the entire song written and demoed out already so recording was a breeze. It was a fun process while we were out in Nashville working with Cody Stewart. All the extra production elements were done out there and it really helped to tie everything together.
The vocal performance is really well done on the song. How long did you spend on the vocals?
Vocals went pretty smooth honestly. The first day of tracking Armon actually had lost his voice and was under the weather but once getting past that everything was a breeze.
The lyrics and themes of the song deal with love and how you balance that with life. What inspired the lyrics? What do you hope listeners take away from it?
I think all of us as a band have had to learn how to balance our personal lives with that of work, music & everything else in between. It's not always easy and often times really can take a toll on you. We hope that listeners connect with it in whatever way they can and that it helps them get through those hard days like so many songs have helped us growing up.
You released a music video for the song. What was the video shoot like and do you have a favorite moment from it?
It was a lot of fun working with our friend Eddie from Enterprise Films and honestly was super fluid. We showed up, set up, had a couple beers and played through the song. Not all video shoots go so smoothly so it was honestly a great time.
What are your plans for the remainder of the year?
We have a couple more singles we are excited to put out and hope to get a really solid local show to celebrate the releases with some other friends in the area.
Thanks for taking the time to answer the questions. Do you have anything else that you would like to add?
Of course, we're glad to do it! I guess just keep up with us cause we've got a lot of great music on the way, and listen to our latest song "Lose My Head".
Follow After Hour Animals:
Follow Sound In The Signals: