408 - Sound In The Signals Interview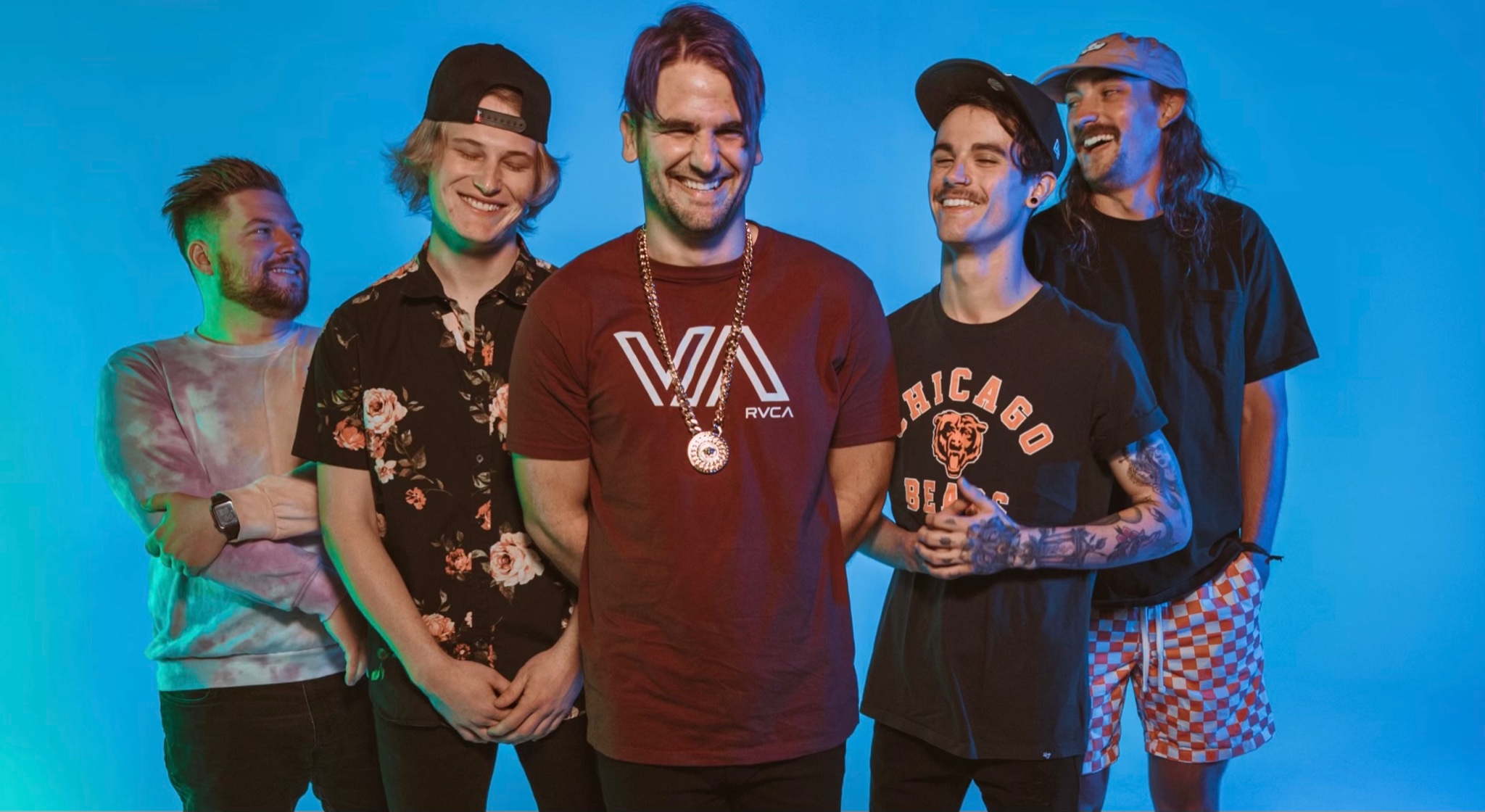 I recently had the opportunity to interview Mark Faroudi of
408
. We discussed the band's biggest musical influences, adding new members, their friendship and collaboration with Magnolia Park, filming the video for "First To Fake It", the possibility of them signing to a label and new music, and more. Check it out below.
First, thanks for the interview.
Thank you so much. We love your content.
You have a really interesting sound and you draw in a lot of different elements from various genres. What were some of your biggest influences when you were discovering your sound?
Oh man, thank you. We do try to pull from a lot of different genres. Number 1 influence of all time will always be blink-182 and all their side projects. 408 was founded on the blink sound with a hint of some other artists mixed in from the late 2000s. Over all if you had to sum up 408's influences, I would state them as follows: blink-182, ADTR, Relient K, The Story So Far, Underoath, Kaskade, Lane 8, lil uzi vert, Coldplay, illenium, Killswitch Engage, nothing, nowhere., and a few others. We are all over the place, but our sound will always have punk roots.
You recently announced that you added some new members. Can you tell me how they joined the band and what they bring to the band?
Yes, Nick Hanus and Nick Roque were formally in a band Out Of It, that we were very close with as well as having multiple collaborations released and unreleased. We wrote the song "Drop Out" together back in 2020. We had an amazing chemistry as writers instantly. We had also been playing shows together since 2018. Since we had collaborated so much on writing and advancing our music careers, the opportunity presented itself for the Nicks to join 408. It's a match made in heaven that we couldn't be more excited about. It's also extremely natural and cohesive as we have been working together for so long already. The Nicks bring a large bowl of talent to the band with excellent songwriting ability, vocal ability, and energy. These additions will certainly produce the best music to date for 408.
You're closely associated with Magnolia Park with them featuring on some of your songs. What is it like working with them?
Man, I love those guys for real. So talented and so driven, not to mention genuine. Overall, they are a rare group of great guys that make you love being a part of a community of music and artists. We will always try to have some sort of collaborative track or live show with them for the rest of our time as a band. We love getting to work with a band that grew up in the same town as us, not to mention all of us becoming friends. If the scene had more bands like them, there would be an even larger amount of attention on the Emo/Punk scene right now.
The video for "First To Fake It" is awesome. Who came up with the concept for the video and do you have a favorite moment from it?
Haha thank you. Actually me (Mark) came up with the McDonald's idea and Steven, Jon, and Maria came up with all of the rest of the shots. We just created a fever dream, because that track has so many different emotions in it, we felt it was only right to match its energy with a crazy visual.
What's coming up next for the band? Do you have plans for new music any time soon?
Yes, we are currently fielding some offers from labels and we are going to be signing here in the next 30 days or so. We have plenty of new music on deck. Basically some of the tracks that came out will be included on our "Sherbert" tape that will drop early in 2022. We anticipate over 11 songs collectively will be on that tape.
Thanks for taking the time to answer the questions. Do you have anything else that you would like to add?
Thank you so much for having us on. I guess the last thing I would like to add is that I'm grateful to get to work with Andrew Wade, Andy Karpovck, Nick Bailey, and others in the space. Andrew was my idol for a long time growing up, and getting to create with him and others is a blessing.
Follow 408:
Follow Sound In The Signals: