Snark - Sound In The Signals Interview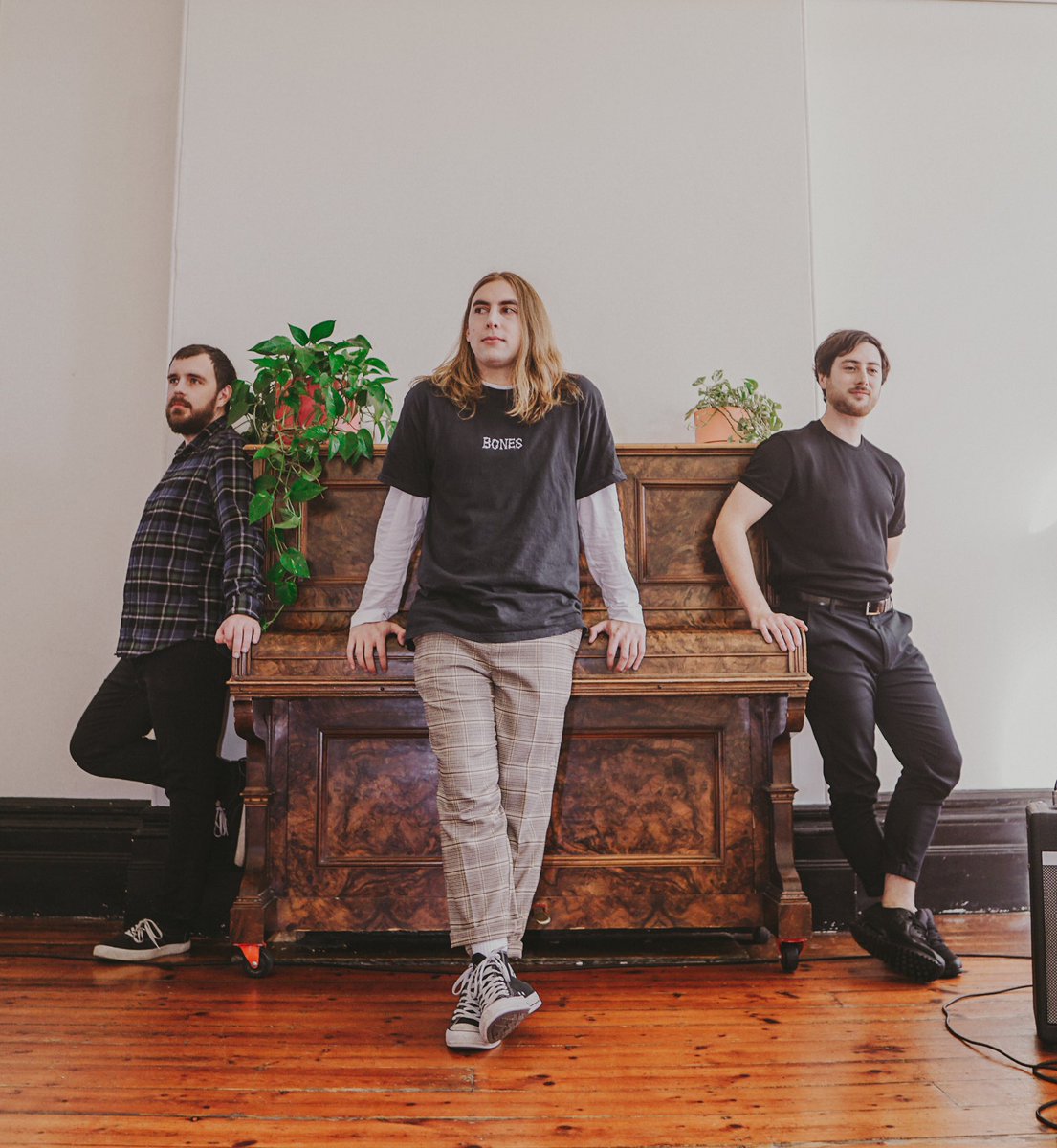 I recently had the opportunity to interview Snark. We discussed the band's origins, the writing and recording process for new song, "Pressure", lyrical inspiration, performing live music again, upcoming shows with Waxflower, and more. Check it out below.
Can you tell me how you got together and formed the band for those who may be unfamiliar? How did you initially become interested in music?
The three of us have been interested in music for as long as we can remember! Stefan (vocals/guitar) had been writing songs at home as an angsty teen in his bedroom, Pat (bass/backing vocals) and Stefan actually played together in a couple of bands during high school and Matias (drums), being the dark horse that he is, actually aspired to be a DJ in his teenage years. The pivotal moment that really kicked off the band was the day Matias and Stefan, inspired by a particularly good playlist on their ride in to Uni, blew off their classes and went to buy Matias a drum kit! The three of us, being the best mates that we are, were jamming out in the garage in no time and we've never really looked back.
You recently released your new song, "Pressure". Have you been pleased with the fan response so far? How does it feel to have it out?
Having 'Pressure' out in the world is a fantastic feeling! It's always a bit nerve-wracking to release something new but we couldn't be happier with everyone's responses to the song - it's gotten a whole lot of love and we're constantly overwhelmed and grateful that people are taking the time to listen to our band and give a shit about what we do! It really does mean the world to us. The only real downside is that due to the lockdowns we haven't been able to play any shows to support it yet so we're counting down the days until we can do that again, it's going to be really special!
What was the writing and recording process like for the song?
Writing this song was a little different from how we normally work - we usually love to all be in the same space and really organically jam things out together. It's great because everything is more immediate and you're able to bounce ideas off each other and generally feed off each other's energy. Because of the lockdown in Melbourne, we weren't able to do that so once Stefan had put together a rough demo, we workshopped it between the three of us. Matias added his drums which really helped shape the dynamics of the song and Pat contributed to direction the song would take and helped focus it. We relied really heavily on voice memos, sending notes back and forth, jumping on calls together etc. What we discovered was a new way of collaborating together that was pretty efficient and it's something we have up our sleeves moving forward.
We refined the song with Darren Cordeux (Kisschasy) and he really helped us trim the fat and really bring the focus onto the strongest parts of the song before we jumped into the studio with Jack Newlyn (Paradise Club) and put it all down. Timing wise we lucked out and managed to find a gap between lockdowns to head into Jack's home studio and punch out the vocals, guitar and bass tracking over a couple of days. Matias got to record his drums in a beautiful studio up in the mountains, the room the drums were recorded in sounded amazing!
The whole process was a bit of a wild ride but we learned a whole lot and are stoked with the end product!
Tell us more about the lyrical inspiration for the song.
'Pressure' is a song about really feeling the strain of life's stresses and the impact that can have on your relationship with yourself and others. It's really focused on connection and the idea that distance really does make all the difference. Writing this song was really therapeutic for us, almost a necessity really - it felt great to take all these negative feelings and channel it into something creative. We really hope that the song and its themes resonate with people and can be as much of a release for them as it has been for us!
The vocal performance is really cool. How long did you work on the vocals?
Thank you so much! That means a lot! A lot of really hard work went into the vocals on this track. When we were writing the song, one of the hardest parts was really nailing down the melody in the chorus and that was probably written and re-written about a dozen times. Laying down the vocals in the studio was a lot of fun too, once we got the melody tracked we got to go wild and add layers and layers of harmonies. We love adding those layers of vocals and we really feel that they end up really elevating the song in the end!
You announced you'll be touring with Waxflower. What can fans expect from those shows? How does it feel to be able to play shows again?
We're absolutely stoked to be supporting Waxflower on the Melbourne leg of their tour - we're huge fans of the band and their new EP has hands down been one of the highlights of 2021. The idea of playing shows again has us absolutely pumped, after all this time of not being able to do it, we know it's going to hit different! Anyone catching a Snark show live can expect plenty of energy and a whole lot of fun - we're definitely not caught up in taking anything too seriously live, we'll play the saddest songs we've ever written but still be bouncing around absolutely vibing out. These first shows back are going to be something very special!
Thanks for taking the time to answer the questions. Do you have anything else that you would like to add?
Just wanted to say thank you so much for interviewing us and thank you so much to anyone who has taken the time to check out our band. It's a pretty crazy time in the world but we've got plenty of awesome things on the horizon and we're keen to bring as many people along on the ride as we can!
Follow Snark:
Follow Sound In The Signals: