Sleep Cycles - Sound In The Signals Interview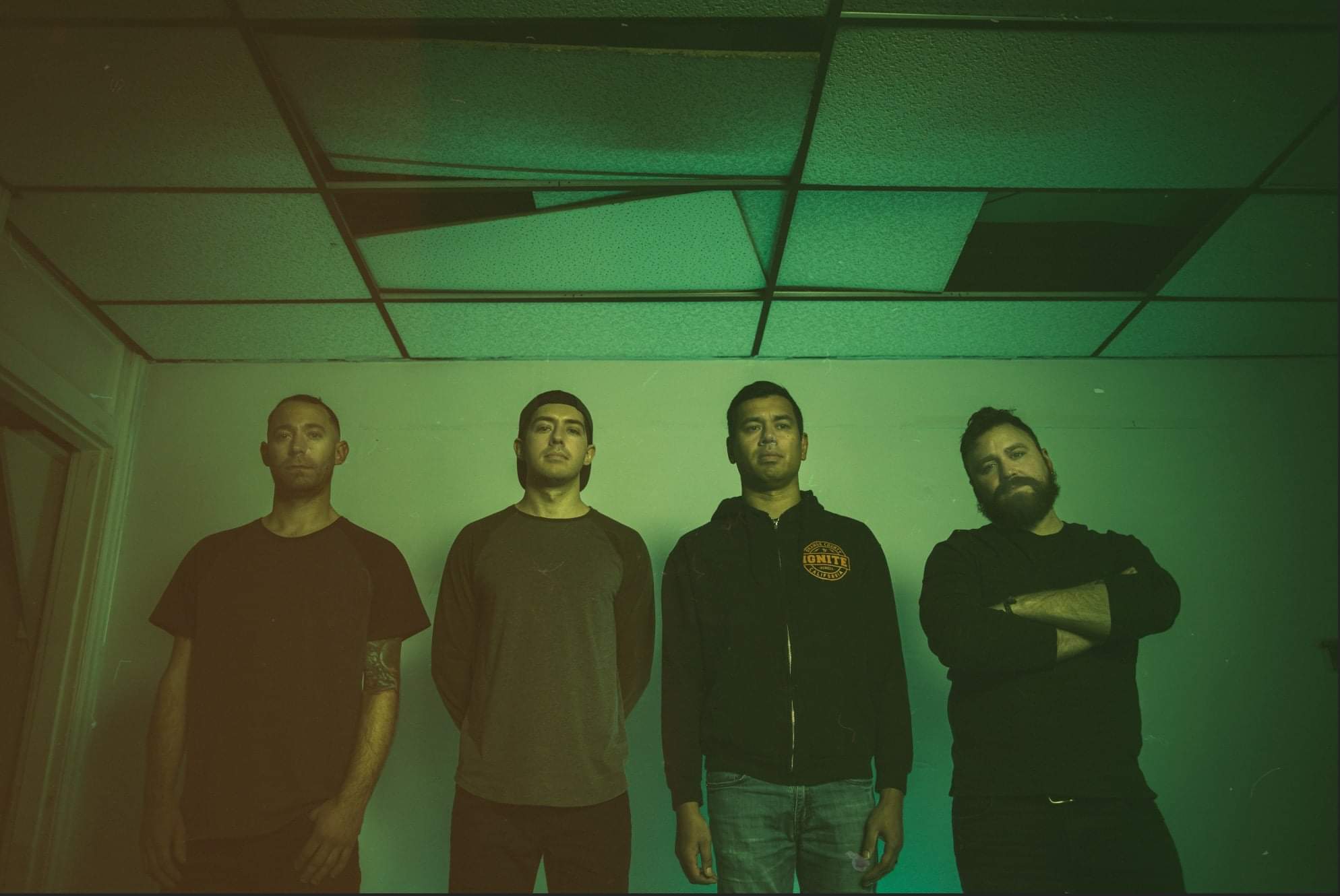 I recently had the opportunity to interview Sleep Cycles. We discussed early interest in music, how the band got together, writing their new song, "Blister", recording it with Fred Mascherino, Shane Henderson's feature on the song, the meaning and connection behind their artwork, what's next, and more. Check it out below.
First, thanks for the interview.
Absolutely.
Can you tell me how you got together and formed the band for those who may be unfamiliar? How did you initially become interested in music?
Sleep Cycles was formed in Spring of 2019 when Chris Newhard (Vocals, Guitar) and Chris Poulsen (Bass) began writing together. They had met while playing in Promise of Redemption with Shane Henderson. After POR took hiatus, Poulsen and Newhard started meeting up to begin writing an EP together. Over the summer, Stephen Morrell (Guitar) joined with Greg Pinney (Drums) following that fall. Newhard knew Greg and Stephen from directing music videos for their previous band, An Honest Year. The music we create is a culmination of the various generations of rock, pop, punk, metal and alternative we grew up listening to. We have an awesome age gap (like 10+ years) between members so the writing has a wide range of influences.
You just released your new song "Blister". Can you tell me about the writing and recording process for the song?
Blister was an early song. After our first or second time jamming, Poulsen brought the main riff for that song to everyone. We instantly connected to it. After getting home from jamming, Newhard sat in Logic and demoed the entire song, and the band kept iterating it for a long time til it felt right. We recorded this with Fred Mascherino and he helped bring it to life with his insane guitar and amp collection to really make it feel thunderous in the beginning. Vocally, the song is a bit more in depth. Blister is the direct face to face conversation you have with your inner voice—your "dark" side. For me (Newhard), this represented depression and self consciousness. At some point you must accept and love who you are, and decide to be on your own team. The line "It'll take more weight to break" really drives home the feeling of that first day out of the storm, when you breathe easy and enjoy the sunlight after a solid week-long slump internally.
Shane from Valencia guests on the song. How did it work out for him to be on there?
Shane Henderson is an old friend of ours from the music scene. His band Valencia was very involved in the Philadelphia scene and we all grew up supporting them and their music. For me (Newhard), I've been lucky enough to play music with him in several of his projects (Promise of Redemption, The Future Perfect) and work with his band Valenica for music videos. Shane and I connect on a very philosophical level with music, as he is very consumed by it like myself. Having him sing on Blister was a no brainer, and we've spent the last 12 years grabbing beers and talking to each other about the very thematic realities of the song's lyrics so it was a natural addition to the bridge to have him. His voice is like a cannon when he comes in and it really adds a whole new dimension to the "Addressing myself" feel of it. We were super lucky he agreed to do it and he knocked it out of the park.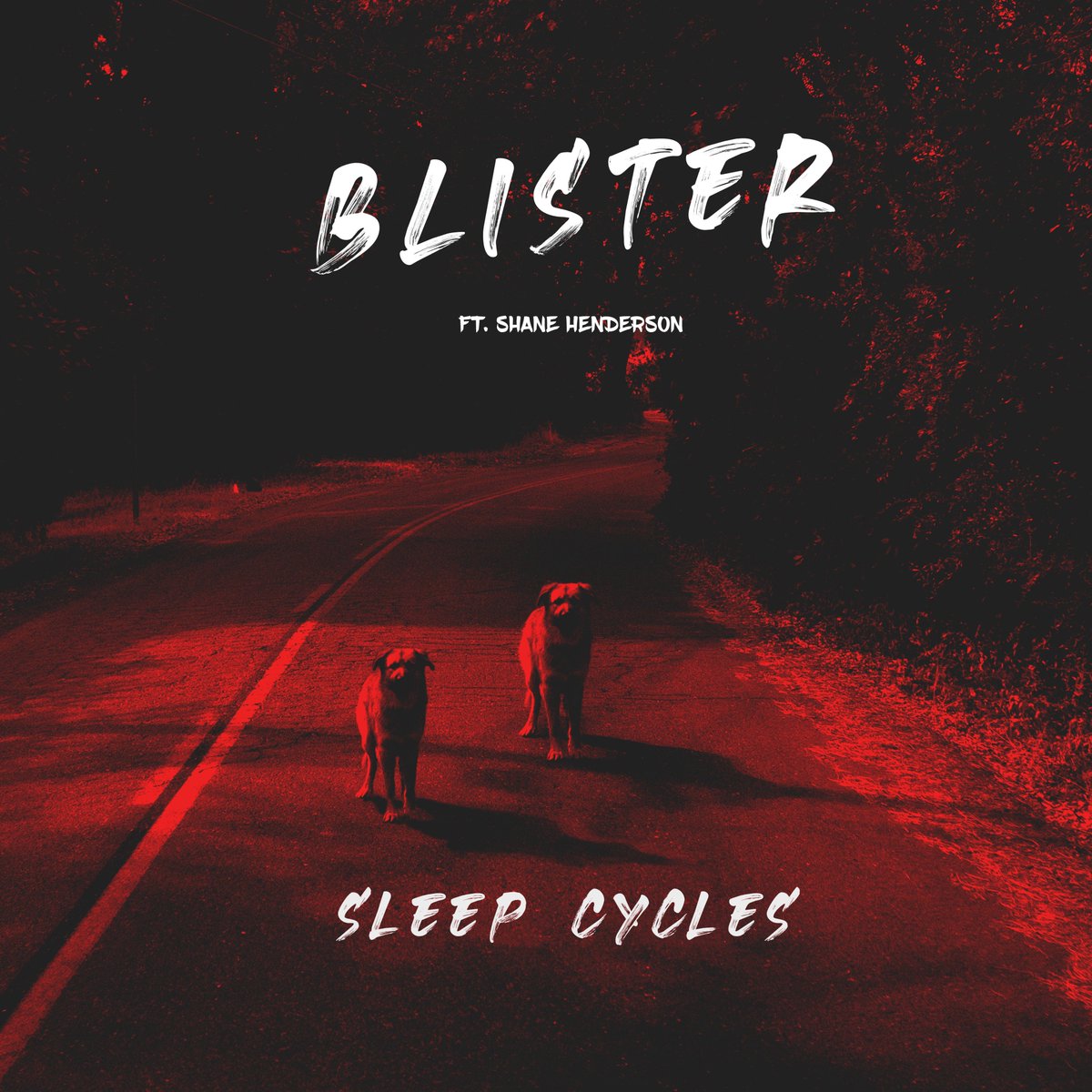 I noticed with both of your singles that the artwork is related and has a similar theme. Can you tell me about the meaning and connection behind the artwork?
The artwork for the two singles was a photograph I (Newhard) had taken in the mountains of Ukiah, California. I was working on a documentary there during the Mendocino wildfires which consumed the trees around us as we filmed. It was terrifying and beautiful at the same time. At 5:30am I was driving to set and in the middle of the road, a large dog ran out of the smoke into the street, stared at me, and remained there for several minutes. It was a very intense moment but it really meant something to me to connect with that dog and I couldn't shake it for a while. During the pandemic, I found that picture again after we had all had lock-down and fear and terror and it connected with me again. We had all become "lone-wolfs" in 2020, isolated. Like that dog, we were looking to break free and find connection, even if it meant being in danger in the middle of the street surrounded by wildfires. The addition of the second dog for "Blister" represents the duplicity of yourself (inner self and outer self). Literally speaking, it also represented having both Shane and I on the song.
Can we expect more new music this year? Is there any chance that we might hear an EP or album?
Regarding a release, you will have to wait and see! But, I can tell you we have a lot of songs and we've been recording non-stop. So whatever form that takes... we'll just have to see what feels right. But you can 100% expect new music very soon.
Follow Sleep Cycles:
Follow Sound In The Signals: