Raedean - Sound In The Signals Interview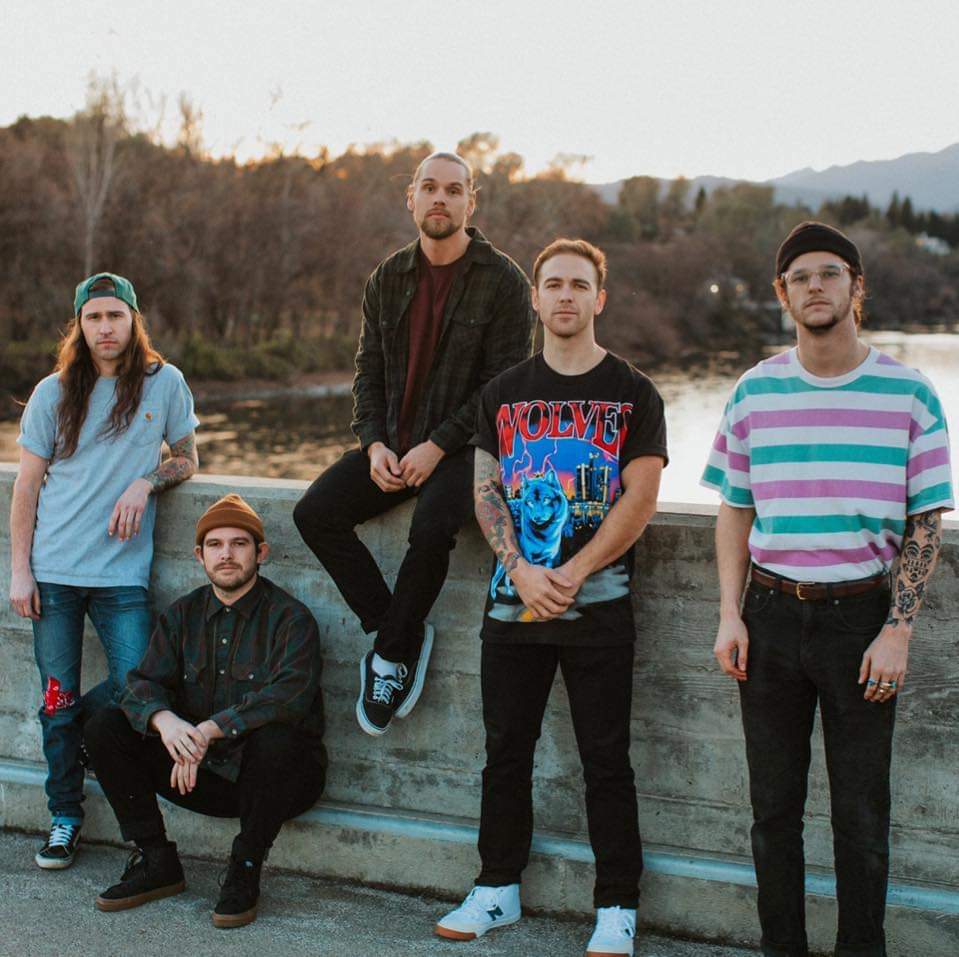 I recently had the opportunity to interview Zak of Raedean. We discussed what inspired him to write his own music, how the band picked back up during quarantine, writing and recording their new single, "Spun Out", lyrical inspiration, details about their upcoming album, filming music videos, and more. Check it out below.
First, thanks for the interview.
Zak: Stoked for the opportunity, thanks for hitting us up!
Can you tell me how you got together and formed the band for those who may be unfamiliar? How did you initially become interested in music?
Zak: We have kind of a weird history as a band, we technically started in 2013 writing music and playing shows. But at that time all of us were in different bands that were all pretty much different genres and more demanding that Raedean, so it was mostly off and on until now. We picked back up with the line-up we have now during quarantine last year.
We all come from differing musical backgrounds, for me personally my dad was a musician and he initially got me into playing guitar and the drums. Pops was always into Rock, Mom was into Rap/Hip-Hop/R&B and my Step-Mom was all Country, so my musical influences were all over the place haha. It wasn't until freshman year that I found the "core" genres that would inspire me to write my own music.
You recently released your single, "Spun Out". Can you tell me about the writing and recording process for the song?
Zak: Yeah, "Spun Out" was actually one of the first new songs we wrote during quarantine. I will generally write the rhythm guitar first and then we hammer out the rest as a full band. This song was actually reconstructed quite a few times, I have a ton of videos on my phone of different versions of this song than the way it was actually recorded. Sometimes you gotta Frankenstein that shit until it rips haha.
What was the lyrical inspiration for it?
Zak: The song is mostly about the pressure of being young adult and trying to figure out what to do with your life. With the pressure of social media, family and peers all pulling you in so many directions it's tough to pull the trigger on a path thats right for you. Sometimes you have to say fuck it, Im gonna try something that I think is right for me, regardless of what other people think is successful.
You have a new album coming out in a few months. What can you tell me about it so far? How far along in the process are you?
Zak: Hell yeah! We will be dropping an 8 song album titled "Better Late Than Never" this summer! We have 7 songs fully finished and are in the mixing process of the last acoustic song. We wrote and produced all of the music ourselves, then we partnered with a recording engineer (Rob Morgan) for the recording and mixing process. Rob is a friend of my pops, that's how we found him. But during the whole recording process he taught me a ton about mixing so I got to do quite a bit of that process myself. Fun, but I swear you could mix one song for eternity and still want to tweak it haha.
Do you have a song from it that you're most excited for fans to hear? Why?
Zak: Coming To is the song I'm most stoked for people to hear, it's just a banger right off the get and keeps that energy all the way through. It's based around a past relationship and the metal health struggles that followed, I feel the lyrical content matches the energy well and I can't wait to play it live.
You also have some music videos in the works. Can you tell me anything about what songs the videos are for or what types of concepts and themes you're hoping to accomplish with the videos?
Zak: Yeah, so we are actually shooting two different videos back to back in the same weekend this month! One of them will be for "Coming To" which you can expect to see in May and the second video will be for the opening track on the record "Loosing Grip". We plan to drop that on the same day we drop the album. As far as concepts and themes, we really just don't want to over do it. We aren't trying to re-invent the wheel with pop punk, just trying to do something that we enjoy being apart of and something that shows respects to our local roots. Each video will be totally different, but I know one is being shot in an infamous local spot The "C" Street House and the second video is under wraps for now.
Thanks for taking the time to answer the questions. Do you have anything else that you would like to add?
Thanks again so much for having us! We're stoked to find some new bands through Sound In The Signals and super grateful to be apart of it! Keep up on our socials for more singles, music videos and album release!
Follow Raedean:
Follow Sound In The Signals: