MXRTY THE PXRTY - Sound In The Signals Interview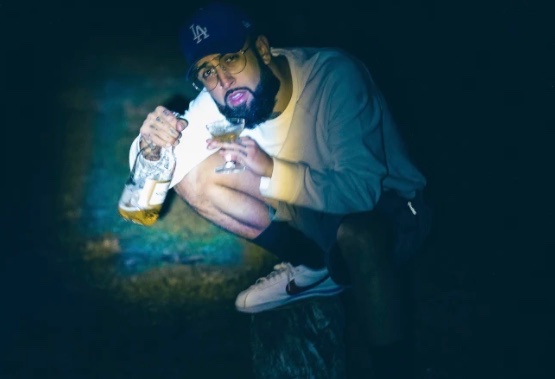 I recently had the opportunity to interview MXRTY THE PXRTY. We discussed choosing new song, "WANNIT ALL" as his debut release, working with Steve Wilmot (OneRepublic, U2, Shawn Mendes), filming music videos, lyrical inspiration, what's next, and more. Check it out below.
You recently released, "WANNIT ALL", which is your debut track. What made this song the one you wanted people to hear first?
"WANNIT ALL" has huge gritty energy. I wanted people to hear MXRTY THE PXRTY come out the gates strong and booming!
It was produced by Steve Wilmot (OneRepublic, U2, Shawn Mendes). What was this experience like?
It was super dope! It was the first song we worked on together and in that sesh, we developed a give and go chemistry. He would start working on the beat and I would start writing and singing, exponentially influencing each other back and forth all the way through post production. This was for sure a straight up collab!
You recently released your video for "WANNIT ALL". What was the video shoot like and who came up with the concept for it?
This was a collaborative concept between me and director Sean Sweetman. I wanted to project weird, trippy light visuals on me in a dark setting and Sean was working on a 3D virtual environment. Instead of choosing between shooting with a light projector and green screen we did both! We combined the projection video and placed me inside the 4.6K environment, technology is lit.
Do you like shooting videos or are they more of a tedious process for you?
Absolutely tedious lol! But you gotta enjoy the process, I love thinking of new ways to bring my music to life, so hell yeah I like them.
What was your lyrical inspiration for it?
Simply put, it's an unapologetic anthem for those with massive aspirations. I started with little and had to grind my whole life, this song is fuel to keep chasing all things I want and deserve!
Do you have plans to release more music this year? If so, what can you tell me about it?
Yeah baby, all the music! I plan on releasing 2 songs and an album by summertime. The next single is "You & Me Anywhere", a Pop/Alt jam and it drops Friday, April 9th.
Thanks for taking the time to answer the questions. Do you have anything else that you would like to add?
Appreciate the interview! To anyone checking out this article, please support me as a new artist and 'Follow' my Artist page and 'Like' "WANNIT ALL" on whatever music platform you use!
Follow MXRTY THE PXRTY:
Follow Sound In The Signals: