lamphead. - Sound In The Signals Interview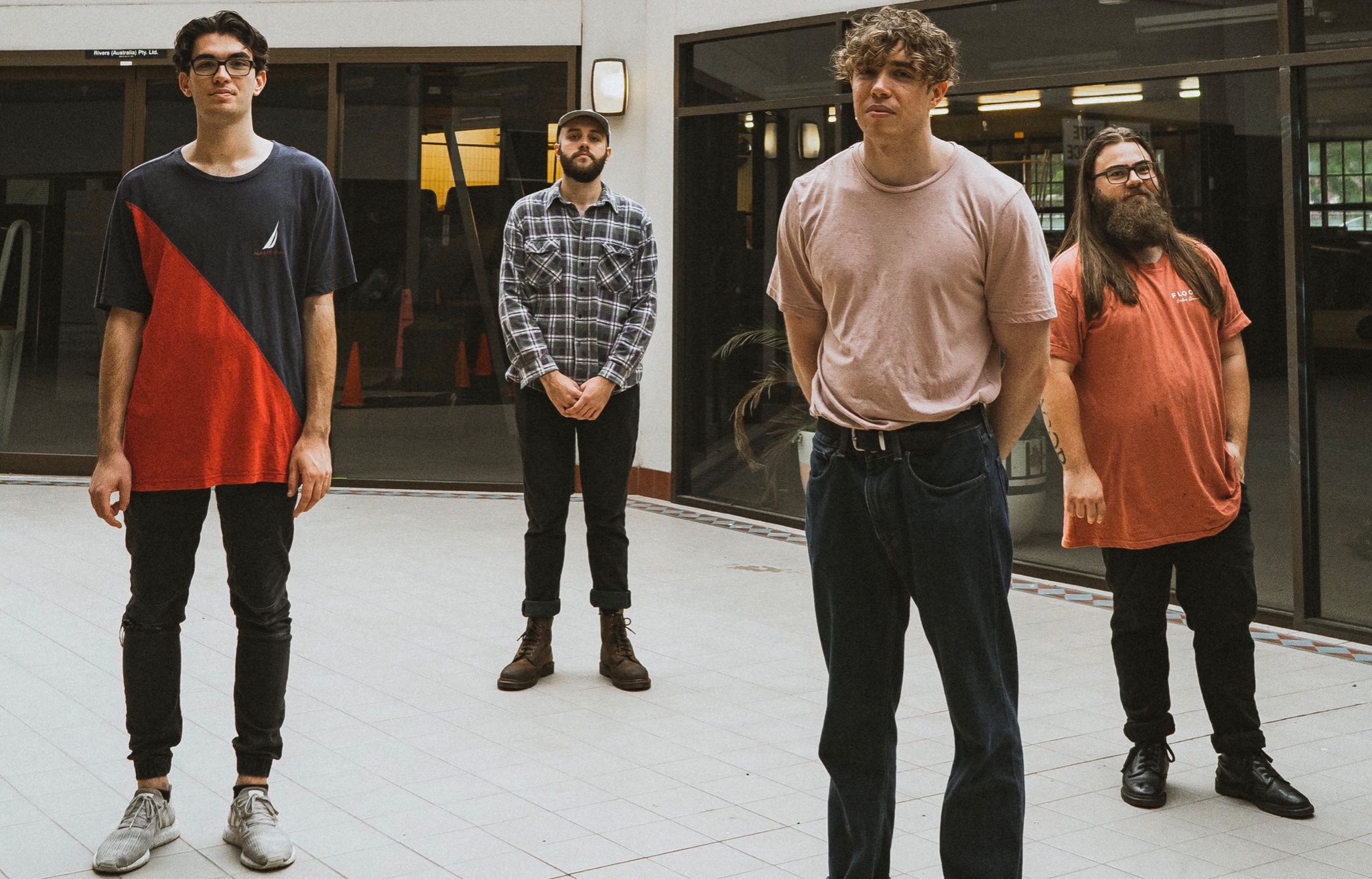 I recently had the opportunity to interview
lamphead.
. We discussed how they formed the band and found their sound, writing and recording their debut song, "Peace Circle", lyrical inspiration, their self-titled EP, and more. Check it out below.
First, thanks for the interview.
No worries, thanks for reaching out to us. Happy to come on and have a chat with you!
Can you tell me how you got together and formed the band for those who may be unfamiliar? How did you initially become interested in music?
So Damian our drummer and Darcy our guitarist initially thought of the idea of starting a math rock band, and the first couple of tracks the two wrote together were rather complex. That idea was thrown away to create a more accesible product. So we fused elements from math rock such as the twinkly guitar melodies and intricate drum rythmns with a sort of pop punk/emo sound. Every member of lamphead has played in a variety of bands previously but we were all eager to try something different outside of our comfort zones with this project.
You just released your new song "Peace Circle". Can you tell me about the writing and recording process for the song?
So Peace Circle was the first single off our EP, and it also happens to be the first we wrote as well. It's the most straightforward and accesible song off the record. It's pretty well structured like a pop song so thats why we chose it as the lead single. Close to a year later our Bass player Liam hopped on board to fill out our sound, and after searching for quite some time Joey expressed his interest in singing for the band, and got to demoing out the vocals for all the songs straight away. We recorded all the instruments with our good friend Mitta Norath and then did the vocals and additional post production layers at Darcys home studio which was great because we could really take all the time we needed to finalise the tracks.
What was your lyrical inspiration for the song?
Peace Circle came from a wild bender that went down just before the covid-lockdown happened. Joey basically went into the fiesta knowing beforehand he was going to act as a mental sponge, soaking up as much as he could remember from the night(s) for lyrical inspiration. All the notes I wrote down in my phone served as the lyrical skeleton for what the song then became.
This is your debut single. Why did you choose this song to be the first song people heard from your band?
It's a very bright and easy listening song, it's structured in a pretty accesible format and the tonality of the song is very bright, which matches the playful lyrics from Joey. We wanted to draw people in with a song that was a lot of fun and not too emotionally demanding for the listener.
What can you tell us about your new release?
We just released our 5 track self-titled EP, so if you like, Peace Circle you'll probably be a fan of the other tracks!
Thanks for taking the time to answer the questions. Do you have anything else that you would like to add?
Thanks for having us on for an interview, we'd love for the reader to check out our debut EP, we're very interested to hear what your favourite moments are! We've already got new music planned for release. So make sure you follow our socials to keep up to date, thanks for reading!
Follow lamphead.:
Follow Sound In The Signals: