Sweet Avenue - Sound In The Signals Interview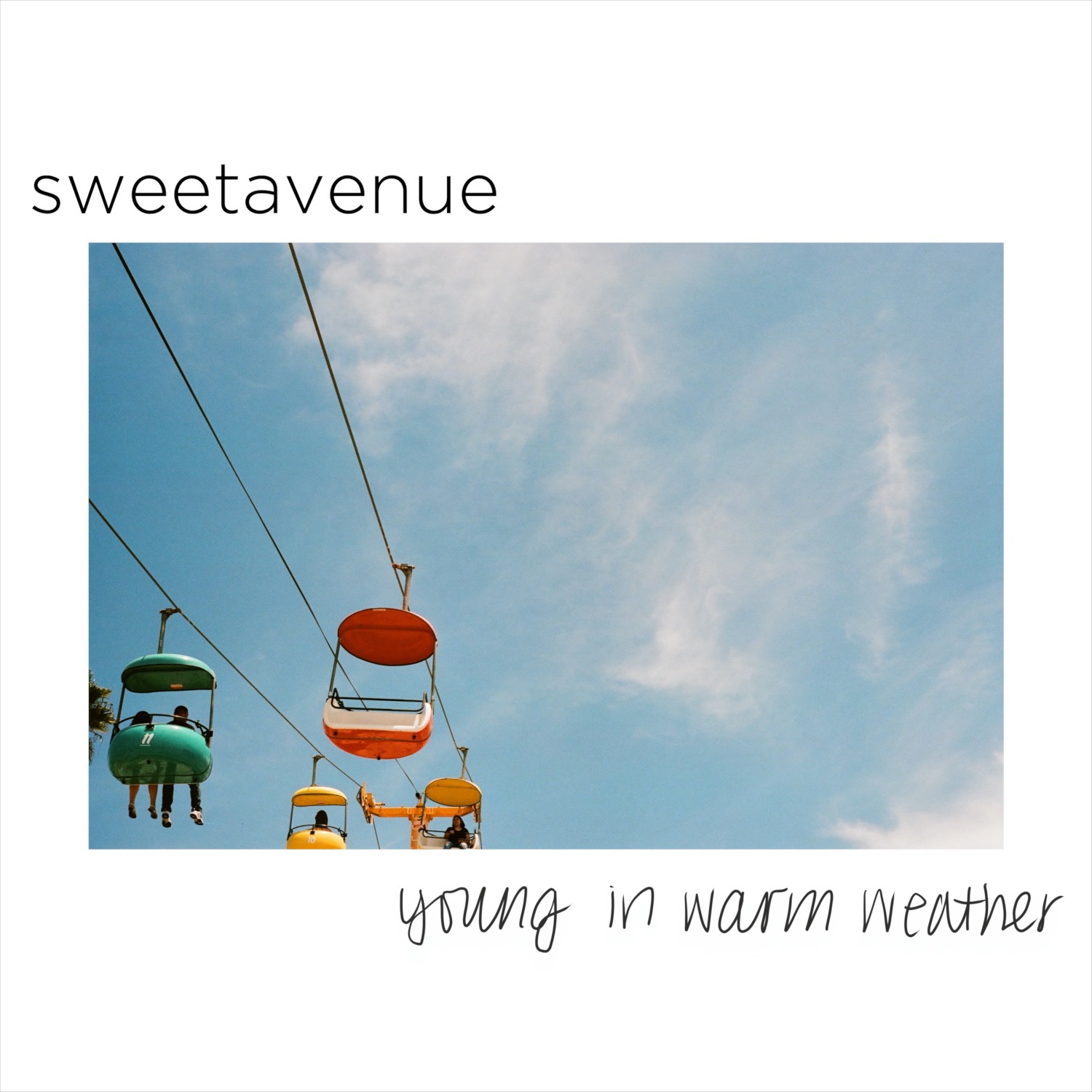 Lauren Knaffo
I recently had the opportunity to interview Sweet Avenue. We discussed the band's dynamic, musical influences, their new song "68-78 69th St. Sunnyside", what fans can expect on their upcoming album, and more. Check it out below.
First, thanks for the interview.
Of course! Thank you for conducting one.
Can you tell me how you got together and formed the band for those who may be unfamiliar? Tell us more about the band dynamic.
B: From the start, Sweet Avenue was never supposed to be a serious project. We came together in 2019, at a pretty pivotal time for me. I was transitioning into a more behind the scenes role in the music industry, preparing to leave behind writing and performing my own music, but I still had some songs written that I wanted to finish.
So I went to Matt, whom I've been writing music with for close to two decades, and who operates Flying Carpet Studios, and told him that I had these songs I wanted to finish and record, just so I wouldn't have any "what ifs." Matt also had some songs that he wanted to finish and figured we might as well team up again to finish the songs that would eventually become our first EP, The Difference Between....
We asked Ethan to join us on drums due to his proficient playing and youthful demeanor, which in my opinion, really brings me back to what I felt like making music for the first time. We asked Pasini to join us on bass due to our previous relationship with him in, and out, of various bands and because he is just genuinely one of the best people in the world. It didn't take long for the band to take shape from there.
After the amount of fun we had writing the first EP, we decided to keep the project going beyond its intended purpose of just being a way to get these already written songs released. Matt and I each began writing new music that Ethan was able to compliment, not just with his drumming, but his good ear for song structure.
Pasini, while still playing bass, has also turned the band into a way for him to express himself visually. Not only does Pasini create the artwork for our singles and album covers, he also writes and directs the music videos. I think that because everyone is contributing in their own way, the band dynamic really flourishes. With no egos or lofty aspirations of "making it," we're free to just have a good time and explore sonic ideas that we may have shied away from in other projects by trying to adhere to a formula.
How did you initially become interested in music? Who are some of your biggest influences and how did you find your direction in music?
B: I think one of my earliest memories of being interested in music was hearing Cyndi Lauper's "Time after Time" in Romy and Michelle's High School Reunion. Having MTV actually play music as a kid also helped. My influences are kind of all over the place, from punk bands like NOFX and Lagwagon, to rave music like Little Big. Most recently, though, I find myself inspired by Violent Soho and Hostage Calm, despite how wildly different they both sound
P: I started playing in bands when I was 18 and have been in and out of bands ever since. Recently, I've been listening to a lot of Phoebe Bridgers, and Jack Antonoff has always been a huge musical influence of mine.
You just released your new song "68-78 69th St. Sunnyside". I really like the dynamics of it. Can you tell me about the writing process for the song?
B: Well, the first part of the song I wrote was the chorus. It's the riff that's in 7/8 time. I didn't really have much more than that idea when I brought it to practice. So we constructed the rest of the song around that idea, simplified the riff to the root note and the minor 6th and changed the meter to 6/8. But we didn't really know where to take it from there. That's when Matt came to me with the idea of the second half of the song, the part where it slows down and opens up.
M: I like chaos. In the first half, the song already jumps between two time signature changes, so why not add another, a tempo change and a key change. I'm really interested in key changes where you don't realize they happen. It's obviously a very drastic slowdown but a lot changes between parts A and B, and I like the challenge of making it work.
The single artwork is interesting. What type of food dish is that on the artwork? How did you come up the design?
P: It's a bowl of spicy pork ramen from MB Ramen in Huntington, New York! I took the photo on my phone 2 years ago while I was at dinner with my wife. We originally had a different title for the song that was super long and weird, and I went through my camera roll to try to find something that would pair with it. The title changed, but the ramen stuck.
You're teasing a new album that'll be coming out at the beginning of March. What can you tell me about it? What can listeners expect?
M: March 5th it comes out! When writing, the question was always "is this different, or is this better? Is it new, or is it at least a better version of what's comfortable?" I'm biased, but I think every song passes that test; now it's up to the listener. No moms, no rules! We wrote some really different songs and tried to make them sound like they belong together. At its core, it's a guitar rock band.
E: We do all have moms, though…
I really like your song "Rude". What was the lyrical inspiration for it?
M: "Rude" asks "Has this one thing changed, or is it exactly the same? Have I and everything around me changed together?"
Will "68-78 69th St. Sunnyside" and "Rude" be included on the album? Are those songs indicative of what we can expect from the style and sound?
B: Yes and no. Yes they will be included, but sonically the album extends past the boundaries one might expect to hear based on those two songs. We have a song like "Deadlines," which is little more laid back and a little darker, and then we have a yet-to-be-named punk song that sounds more like something a band like Propagandhi might release.
Thanks for taking the time to answer the questions. Do you have anything else that you would like to add?
Thanks for taking the time to ask! We have been a part of a few compilations recently with our friends. Now That's What I Call Mo is available on Bandcamp, where you can pay what you wish and all the money raised goes to charities working with Black Lives Matter. We also will be on a compilation coming out soon to help support our favorite venue, Amityville Music Hall, on Long Island. Stay safe, and wear a fucking mask!
Follow Sweet Avenue:
Follow Sound In The Signals: