Story Mode - Sound In The Signals Interview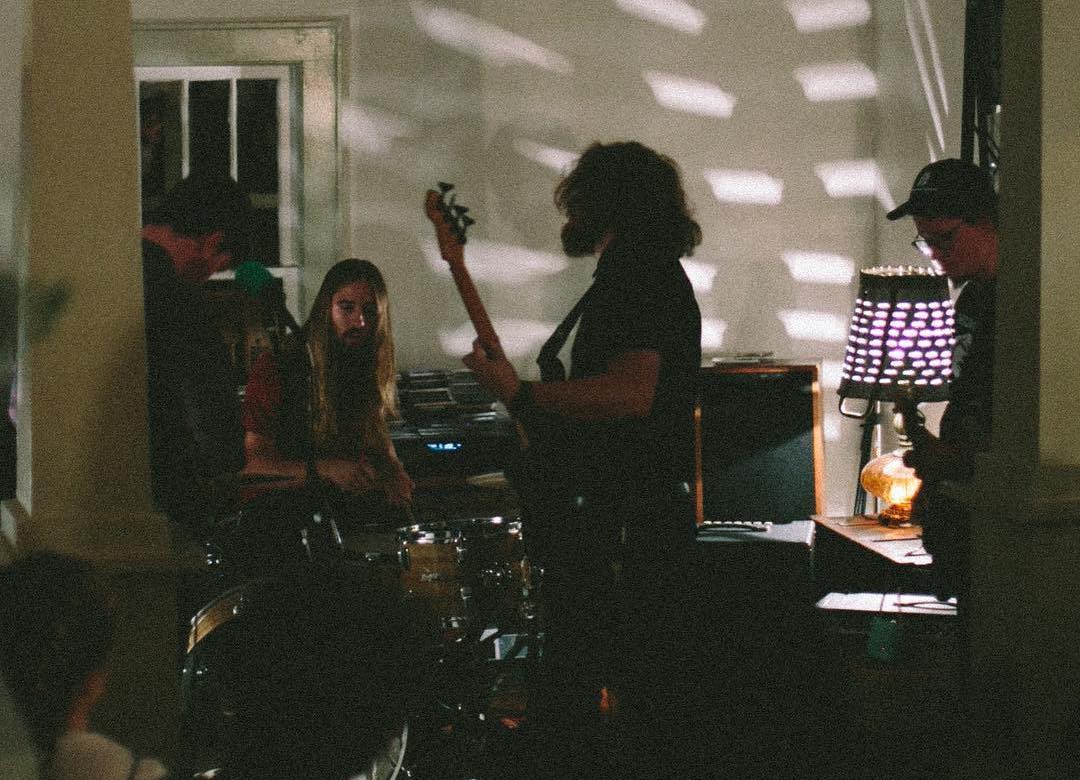 Photo By: LKLD Music
I recently had the opportunity to interview Elias, the vocalist and guitarist of Story Mode. We discussed the band's new single, "Prologues", the writing and recording process for their upcoming album, 'Shabby Chic', songwriting, and more. Check it out below.
First, thanks for the interview.
Thank you!
Your new single "Prologues" just came out. Can you tell me about writing the song? What were some of your musical and lyrical inspirations?
I actually wrote the song about 6 or 7 years ago. We played it live a few times in my old band Smoke Spot. I was definitely listening to a lot of emo revival at the time.
The song will be featured on your upcoming album 'Shabby Chic'. What was the writing and recording process like for the album? Did you try anything new musically while working on the album?
The album is a collection of songs Story Mode has been playing live for a few years. We recorded almost all of the instruments live in one day on a Tascam four track tape recorder. Vocals and acoustic guitar were overdubbed later. We didn't do anything experimental. We just tried to replicate our live sound. Funny coincidence: The day we recorded was 2/9/19, exactly two years before the release of Shabby Chic on 2/9/21.
How do you write songs? Do you like to start with music or lyrics first?
It's hard to say. I keep a collection of random thoughts/lyrics on my phone whenever something pops into my head. When I'm playing around on the guitar and I find something I like, I'll try to throw in some of the lyrics on my phone and see what sticks. Once things start to click then I'll flesh the song out. It's kind of like creating a puzzle and solving it at the same time.
Is there a song from the album that you're most excited for people to hear?
"Again, What's My Age?" is probably my favorite song I've ever written.
The artwork for the album is really interesting and I like the colors a lot. Who came up with the concept and designed it? What's the meaning behind it?
Thanks! The source image is from an illustration by Odilon Redon called "Of Flesh and Blood." We got it off of a public domain image website. The original illustration is a little too dark for Story Mode, so our guitar player Brian added some color to it.
Is there any chance that we will see a vinyl or cassette release for the new album? Or is that something you'd like to explore at some point?
We'll have a physical release at some point. But it might have to wait until we can sell them at shows again.
Thanks for taking the time to answer the questions. Do you have anything else that you would like to add?
Thank you! Shabby Chic will be out on 2/9/21.
Follow Story Mode:
Follow Sound In The Signals: