PONY - Sound In The Signals Interview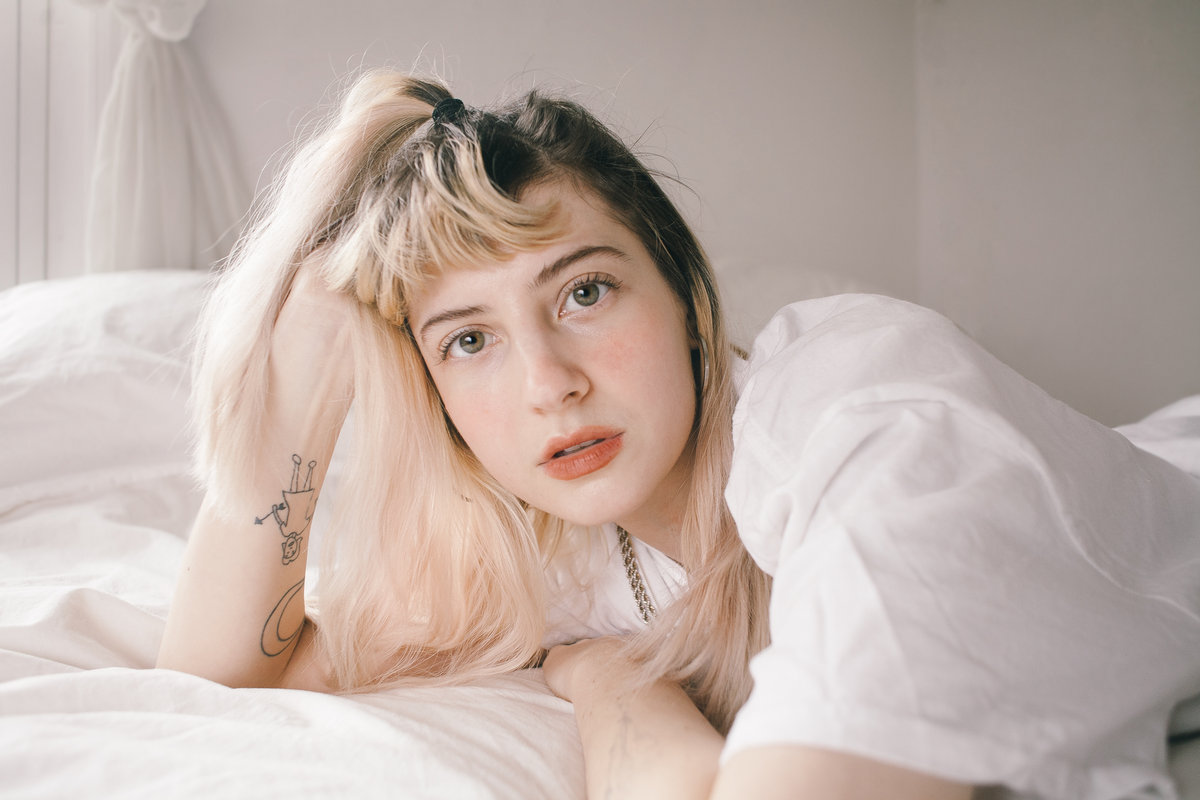 I recently had the opportunity to interview Sam Bielanski of PONY ahead of the release of their new song, "chokecherry", which is out today. We discussed the challenges during the writing and recording process for the band's debut album, 'TV Baby', staying productive during the pandemic, filming the video for "Couch", releasing the album on vinyl, hosting the '2 Much TV Podcast', and more. Check it out below.
Your debut LP, 'TV Baby' will be out April 9th. What can you tell us about writing and recording the album?
Writing and recording the album was quite literally a nightmare. Something went wrong at nearly every turn and it truly felt cursed. The album itself was written over the course of a year or two when I was really struggling with my mental health, I was trying all sorts of meds to try and fix my head and everything worked but only for a moment. I finally decided to get sober and cut a lot of people out of my life who I felt were toxic for me. It turns out the people you surround yourself with have a massive impact on your mental health and well being.
How has the pandemic impacted the writing, recording, and release process? How are you coping with this time?
It has been a challenge, so much of getting ready to release a record involves planning a tour and planning to be away promoting the record. That obviously can't happen right now but I have really tried to stay productive. I write every single week, and I am constantly trying to fill my days with new ways of being creative. Prior to the pandemic it felt as though I didn't have a spare minute so I'm really trying to take advantage of the time I have now.
You've released "WebMD" and "Couch". I've read that you felt like you'd never get to release the album and that there were many setbacks along the way. How are you feeling about the release and your journey to it now?
I am beyond thrilled. It's definitely a blessing to finally be putting the record out. I feel very proud of this record so I'm happy that everyone will get to hear it soon!
You also released a neat video for "Couch". Tell us a bit about creating its concept and filming the video.
The video came entirely from the mind of Conor Sweeney who directed and produced it. He is absolutely brilliant, and it was such a privilege to work with him and his whole crew. You should go check out all of his stuff!
You're releasing the album on vinyl via Take This To Heart Records. How much input did you have in creating the overall design for the record and the bundle?
The vinyl design I did with my very dear friend Brittany Farhat, she is an incredible artist who really took my vision and transformed. The bundle was a team effort with Kayla Hay from Take This To Heart who is also incredible. I usually have a very specific vision or aesthetic for the content that comes out so I'm lucky that I get to collab with such amazing artists.
You recorded a cover of the 'Clueless' TV theme song for a compilation recently. Why did you choose this song to record?
I used to watch Clueless every day after school, I actually didn't even know there was a movie until I was a teen because I had only ever watched the show. But it was quite influential for me as a kid who wanted to grow up to be a rich teenager. The incredible theme song was written by Anna Waronker from my favourite band That Dog so it felt like the obvious choice.
You also host the '2 Much TV Podcast'. Tell us a bit about that and which episodes you think serve as a great introduction for new fans.
My partner Pretty Matty and I started the podcast during the first lockdown as a way to keep ourselves driven to write music even though everything felt so uncertain. It was also a way to demystify the songwriting process for the listener. Each week we watch a designated episode of TV and then we each write a song about the episode. We usually have incredible guests too who have all written amazing original songs. It's been a great way to feel connected to people through music while we aren't able to tour. I think my new favourite episode is the one we just released with Greg Chun as our guest. Greg is the music producer on the Netflix show " I Think You Should Leave with Tim Robinson" so it was very cool to talk to him about writing music for TV.
Thanks for taking the time to answer the questions. Do you have anything else that you would like to add?
I would just say pre order our record! And listen to 2 Much TV!
Follow PONY:
Follow Sound In The Signals: